If you are a proud user of WordPress then you must know, updating WordPress theme is always highly recommended. This is not only necessary to stay up to date with the latest features but also with any security patches.
But when you update the WordPress theme, the first thing that comes to mind is losing all the settings or customizations.
Thus, to continue with your pre-defined settings, you may delay updating the WordPress theme but you cannot avoid it completely. You cannot expect your WordPress theme to work perfectly if you don't update it regularly and when there is an update available.
Most WordPress users choose to ignore the experts' recommendation, to keep your WordPress updated, just to avoid losing customization. As a result, they start facing multiple and complex performance issues and that too, quite frequently.
If we consider a business or e-commerce WordPress website that is not regularly updated, it negatively affects the user experience. This happens when your visitors face problems in accessing and using different features of your website. And when your clients fail to receive proper online services, this portrays a negative image of your brand and services and eventually influences your conversion rates/business reputation.
In other words, there is a reason why we receive regular updates of WordPress. Regular updates are issued to ensure smooth performance of your WordPress at all time.
As per WordPress experts, it is highly suggested for WordPress website owners to update their WordPress theme to the latest version. This helps to continue working with all the latest and advanced features and to keep your website's security in place.
The good part is: there are many ways to update a WordPress theme and that too, without losing customization!
In fact, in this post, we will discuss different ways to update the WordPress theme and how you can ensure this by working with professional developers
In today's fast-paced world, nothing could be more concerning than keeping your website and customer data safe from spams or hackers, which is why experts recommended keeping your WordPress theme up-to-date. You can do it by following different ways including both manual and automatic ones.
So before we dig deeper into the different ways to update the WordPress theme, let us first discuss the potential reasons to update the WordPress theme by employing professional developers only.
Security Reasons
The most important reason to update your WordPress theme is to ensure security. There are several websites that are built on WordPress including blogs, small business websites, magazines, huge e-commerce portals, and others. These websites contain diversified content that needs to be kept secure from cyber attack.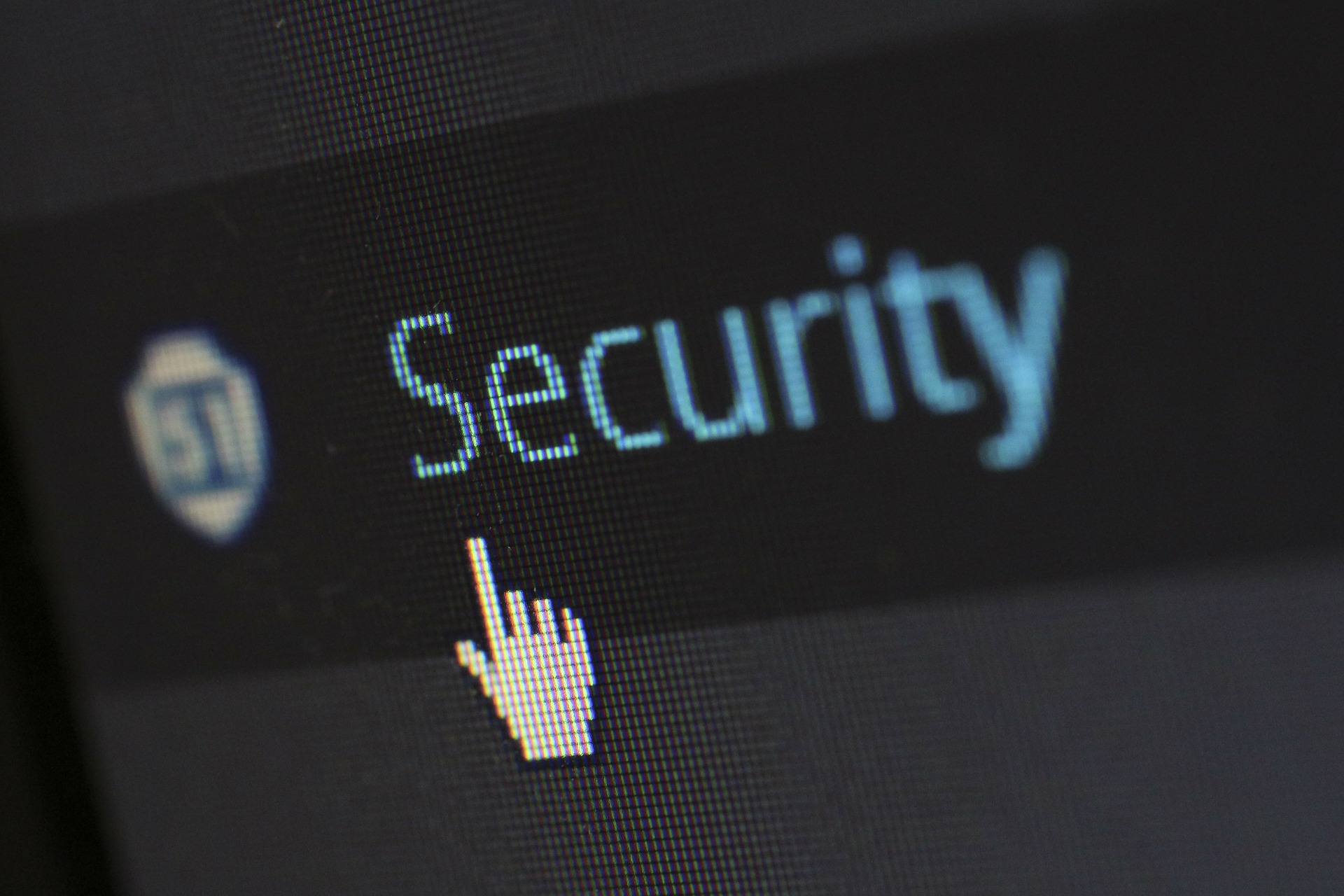 Security is the key for each web owner, regardless if they own a big online store or a small one. The most important reason is that your website contains sensitive and personal information of your clients and customers as they make purchase transactions through your website. For instance, you issue invoices and process range of other data and all of these activities must be kept protected from misconduct and alteration.
There are some other threats as well such as malware installation to your WordPress website. In case your website is not upgraded and it gets affected due to malware, this can lead to modification of your website code. The malware may change your login information or you may end up losing access to your website altogether. Thus the only way to secure your WordPress website is to keep your WordPress theme updated.
After all, it is much easier to avoid security issues than removing viruses or fixing website after being attacked. This makes regular updates an essential factor to ensure the smooth and efficient performance of your website at all times.
Reliability of Your Website
Updating your WordPress theme is also essential to increase the reliability of your website. In other words, the upgrade of a theme is not just limited to security but there are also some other reasons to go for it. Each update of WordPress theme includes necessary bug fixes that facilitate the smooth running of your website. All of this is the part of the regular maintenance of your website's theme. This is similar to servicing your car or changing its oil on a regular basis.
Bring New Features and Functionalities
Until you ensure the regular upgrade of your WordPress website, you cannot provide your users or customers with the latest features. These updates are introduced to add more functionality to your WordPress website.
And this makes it another good reason to keep your WordPress theme updated. With WordPress actualization, you get new functionalities as soon as they are available. These new functions integrate into your WordPress theme directly or as an extension of old plugins.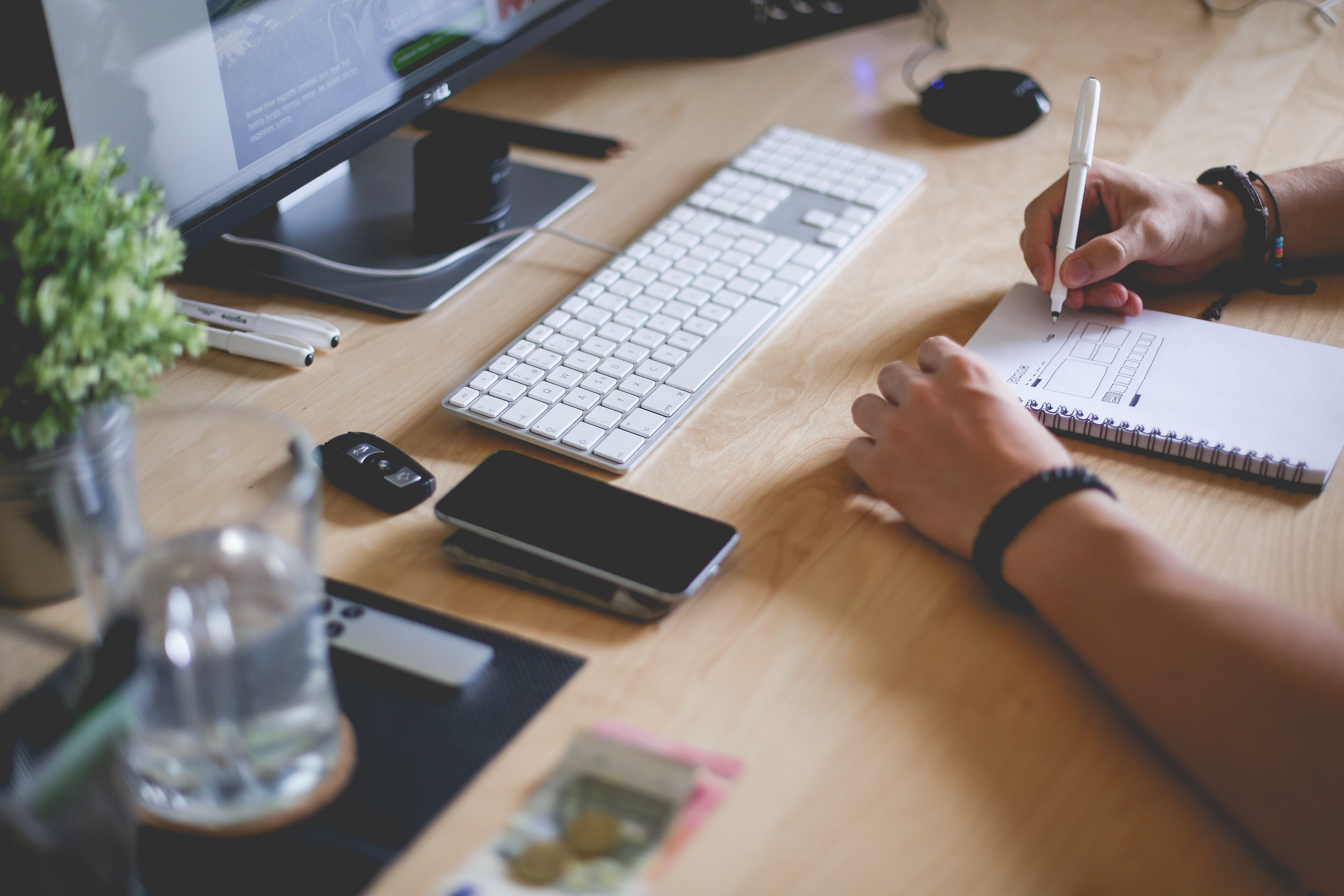 To Keep Website's Data Up To Date
As stated earlier, regular updates provide some kind of data actualization. So it is necessary to chronologically install updates (in the same order they are released). One way you can disrupt the functionality of your WordPress theme is to avoid the upgrade for some time and then allow it as a one time update. With this practice, it is almost certain to run into major trouble in terms of compatibility with the latest version of the WordPress theme.
All of these are just some of the many reasons to keep your WordPress website up-to-date. Remember, when you are an owner of a WordPress website, your first priority should always be the security of your website from cyber attacks.
It is also necessary to keep your visitors and users data well-protected. In fact, if your website is HIPAA compliant then you must already know how important it is to keep your user's data private and secure.
Ways to Update a WordPress Website without Losing Customization
Regardless, if you work with a large or small number of clients or if you own a large or small business, keeping your website updated in the fundamental requirement. When you work with professional developers for the development and management of your WordPress website, they understand the importance of it and know various ways to go about it.
Professional developers use different ways to keep a website updated. All of these methods are great to improve the functionality of your website and that too, without losing its customization.
For your better understanding, let us discuss some of the proven methods used by professional developers to maintain a WordPress website. But before the application of any of the method, first, the existing theme needs to be backed up.
Backing Up the Existing Theme
The foremost step, before starting with the WordPress website update, is to back up the database along with your current theme. It is more of a safety measure than a mandatory step. But when you keep a proper and complete backup of your theme and database, it helps to retrieve existing data in case things go wrong.
Nothing could be better than updating or replacing the theme by keeping it safe and ensuring backup beforehand. For this, you can go with any method that is comfortable for you. For instance, you may copy the entire directory of WordPress to the computer by using FTP or backup the database with the help of a plugin.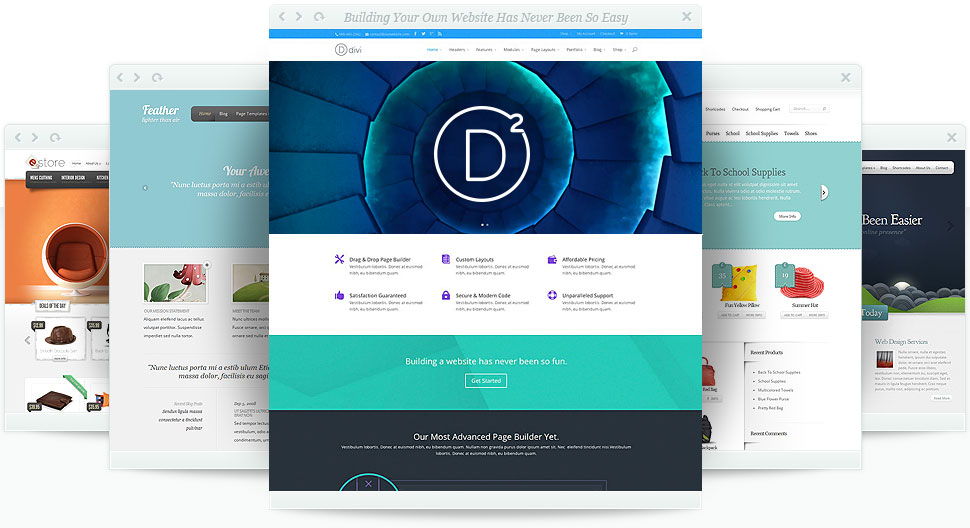 Once the backup is created, it's time to update or replace the theme by using any of the following methods.
The Manual Update or Replacement of the WordPress Theme
There are several theme providers that might ask for manual upload of the new theme version in order to replace or update the older version. This is a simple process and can be performed by anyone having the slightest idea about WordPress and how to use its dashboard.
To manually upload or replace your WordPress theme you must Add New theme using your WordPress dashboard. You can use this to upload the theme's new version that is already available in the theme directory of your website. But oftentimes, when you upload a new version from the directory, there is an error message explicating telling that the destination folder exists already.
The reason many developers get this error message is that no two folders located in your theme directory can be saved by having identical names. And we already have two simple ways to avoid this error:
Login to an FTP website or cPanel. Delete the previous theme and upload the new one. Remember don't attempt this unless you have a proper backup of your existing theme.

In case deletion of the new theme is not a preferable option for you. You can simply rename the existing theme and upload the new one successfully.
If you follow the 2nd step, both the new and old theme will appear in the interface and are easily identifiable using version numbers and folder names.
Updating Existing Theme Automatically
Every time a new version of WordPress theme comes up, there is an automatic notification from WordPress dashboard to update the theme to the latest version. The automatic update is the most straightforward and easiest way to keep your theme updated.
To update the existing WordPress theme:
Use the WordPress dashboard (Themes Section) as the new updates of themes display with an alert banner. Simply click on the 'update now' button by selecting the theme you need to update. You can also directly visit the Updates section in your dashboard as all the themes that need to be updated are already listed there. This is another fastest way to automatically update your WordPress theme.
However, the automatic update option only works for the themes downloaded from Theme repository of WordPress. This means that if you use a premium theme, you will need to follow the separate set of instructions that are usually provided by the 3rd party theme providers.
Upgrading a Customized Theme using Child Theme
Nobody likes to spend so many hours customizing the website just to lose the efforts after attempting the single theme update. When this happens, users realize the importance of creating a child theme. Being a non-user of WordPress, you might have no idea about child theme but if you are working with professionals that you don't need to worry about.
Every professional is well versed to use a child theme to make changes to the existing theme's code. To give you an idea, a child theme is a theme that easily inherits the features and functionality of the other theme known as a parent theme. A child theme allows adding or modifying the parent theme functionality.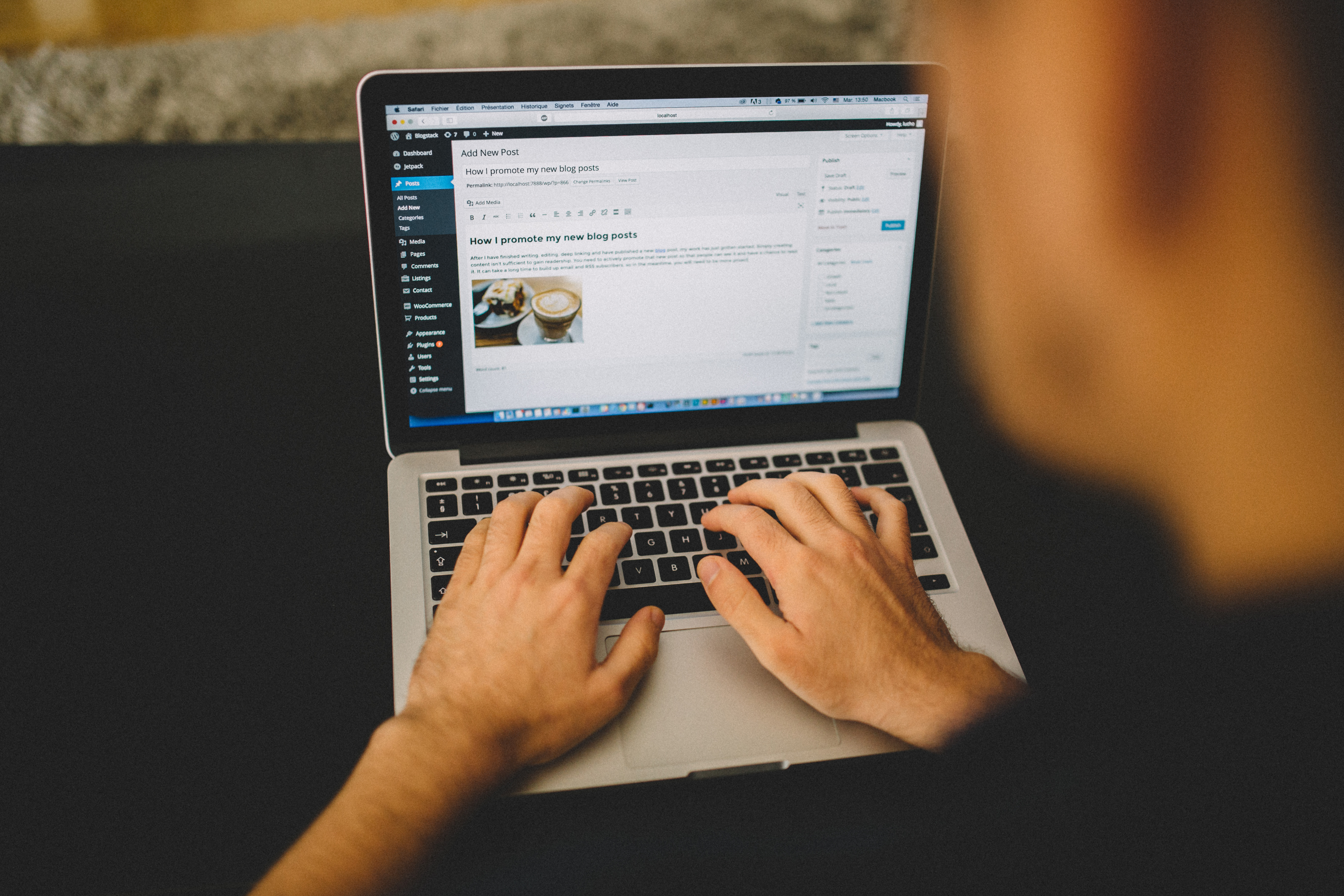 The best part about using a child theme to update your existing theme is that it helps you make the required changes without changing the original theme's code. This means a website can easily be updated without facing the threat of losing customizations.
However, if you wish to update the website without creating a child theme then you can do it by either updating only the modified/changed files or by re-customizing the new theme after updating it automatically
In the bottom line
Professional developers are well versed to take all the possible measures to safely update or replace your business website without losing its customization. In fact, there are several plugins available in the market, which help to make the regular updates process both fast and smooth.
Indeed, if you have no expertise to use WordPress then it's better to leave the job to the professionals. There are some technicalities that can only be fixed by a developer. Having said this, we don't mean that you should delay the update or replacement of your WordPress website.
Remember the regular upgrade of your WP theme is the only best way to keep your business website reliable and well secured. It is also a great way to keep your website feature-rich and add functionalities that eventually enhance the user experience and help in stabilizing your brand identity.
So go with the most preferred way of updating your website's theme and don't forget to ensure proper backup of your website before tweaking its existing code.
Read Also:
How to convert PSD to Wordpress theme