FinTech and Its Evolution
Fintech or Financial Technology is not a very new concept. It has been around for a while now and has seen several ups and downs in the financial services industry. However, since the economic breakdown in the year 2008, a whole new class of disruptors has been offering customary e-commerce providers with more resourceful services. With all those turns and advancements, starting a fintech has become a lucrative option for entrepreneurs.
In simple words, fintech is the technology that is used to process transactions when you pay with PayPal, Apple Pay, Google Wallet or simply your credit card for products and services purchased online. In such a scenario, all those involved i.e. the consumer, e-commerce retailer, and the banks dealing with the transaction are using FinTech.
Making online investments and stock purchases and looking for mortgage options online to buy a new home are a few other ways FinTech is present in our daily lives and that's how fintech companies have been benefiting the masses.
Defining FinTech
Fintech or financial technology simply entails facilitating financial transactions through the present and emerging technologies for providing financial services and helping businesses manage their finances easily. Gone are the days when it was regarded as a back-end data center and processing avenue. Today, fintech companies make for the basis of end-to-end online transaction processing using cloud services.
As mentioned earlier, FinTech isn't a novel concept. It has been there for the same amount of time that financial services have. It is only that its awareness has become widespread over time. The 2008 meltdown caused fintech and fintech companies to undergo radical evolution. This ended up reshaping how investments, commerce, asset management, payments, security settlement, insurance, and cryptocurrencies were once perceived and brought into play.
Eric Piscini, a key person in Deloitte Consulting's technology and banking practices, said:
When you think about banks today, they're really technology companies if you look at where they spend their money.
As per Deloitte Consulting, fintech companies have been able to define the direction of change, and the shape and pace of it across every sector and subsector of the industry over just a few years.
An industry report by the World Economic Forum (WEF) and Deloitte together further stated:
Customers now expect seamless digital onboarding, rapid loan approvals, and free person-to-person payments – all innovations that FinTechs made popular. And while they may not dominate the industry today, FinTechs have succeeded as both standalone businesses and vital links in the financial services value chain.
7 Steps in Starting a FinTech Company
Starting a FinTech may seem like a tedious task but the good news is it's not rocket science. In order to build a successful FinTech startup, all that you have to do is identify a financial need that is yet to be addressed and formulate a solution for it using technology. Think of how you can resolve a particular problem for potential customers and try to do it better than your competition.
Here is a 7-step guide on how you can start a fintech Company.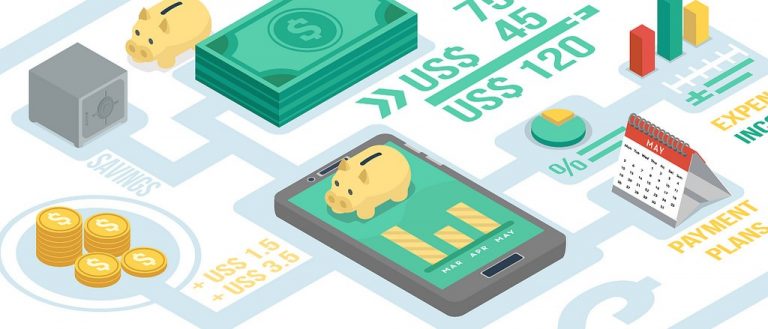 1. Know About the Regulations
Banking and related industries, such as fintech, are highly regulated. You need to be fully aware of the rules and regulations that are to be followed in order to successfully break into the fintech industry. You need to familiarize yourself with the ins and outs of this intricate domain, including all the relevant laws, regulations, legal restrictions and limitations, legal requirements, and the regulatory authorities.
If you are planning for your FinTech startup to have a global reach, consider learning about the laws and regulations of FinTech in different countries. Without this, you can't expect your services to benefit people in countries except where you are. So, if you are serious about going global, be prepared to spend a lot of time researching and learning. To make it easier, you can start with your country and expand the business slowly and gradually, taking one state at a time.
2. Recognize Your Niche
Fintech is not simply a field or domain; it has several other subdomains. Before you think of launching a fintech startup, you need to think about your niche within the fintech industry; the domain that you want to step in. Some popular subdomains of fintech include:
Disbursements and global money transfers

Personal money and investment management

Mobile banking

Data analysis and financial decision making

Financial

products for small business

Loaning and advancing

Crowdfunding

Tradeoffs and investments

Insuretech- Insurance Technology

Cryptocurrencies and blockchain-based solutions
On top of selecting a subdomain, you should think about who your product will be targeted to. You can target specific countries or different demographics groups within countries. Nevertheless, it is a smart choice to first plan a local launch for your fintech company and then break into the global market.
3. Discover Your Competitive Advantage
The third step in starting a fintech is discovering your competitive advantage right after you have decided on your niche. Start by familiarizing yourself with your competitors. This will enable you to know what is already being taken care of by other players in the market and think of an area or need that is still untapped. Brainstorm ideas to cater to that particular area. This will help you differentiate your product or solutions from those that are already being offered by the competitors. This differentiating factor will be your competitive advantage.
Your solution can be targeted to a specific niche market or could simply be an improved solution of an existing product or offering in the market. In either case, having a competitive advantage will help you thrive and make your fintech company successful.
4. Build Your Crew
One of the most important ingredients in the recipe for successful fintech startups is having the 'right' people to support you. Like Steve Jobs once said:
Great things in business are never done by one person. They are done by a team of people.
Nonetheless, attracting and hiring the best talent for your startup can be a challenging task. It is not easy to compel young talent, especially in the field of technology, to join your team. Top financial app developers tend to demand high salaries and a failure to meet those demands can cause you to hire mediocre employees. Furthermore, you have to take care of other factors that might influence the decision of experts to join your company, such as geographic location.
Before you start hiring, sit back and think of ways you will cope with these challenges. Being a fintech startup, the best you can do initially is to employ an offshore software development team. Consider locations that are more cost-effective. This will help you have a strong team since the very start.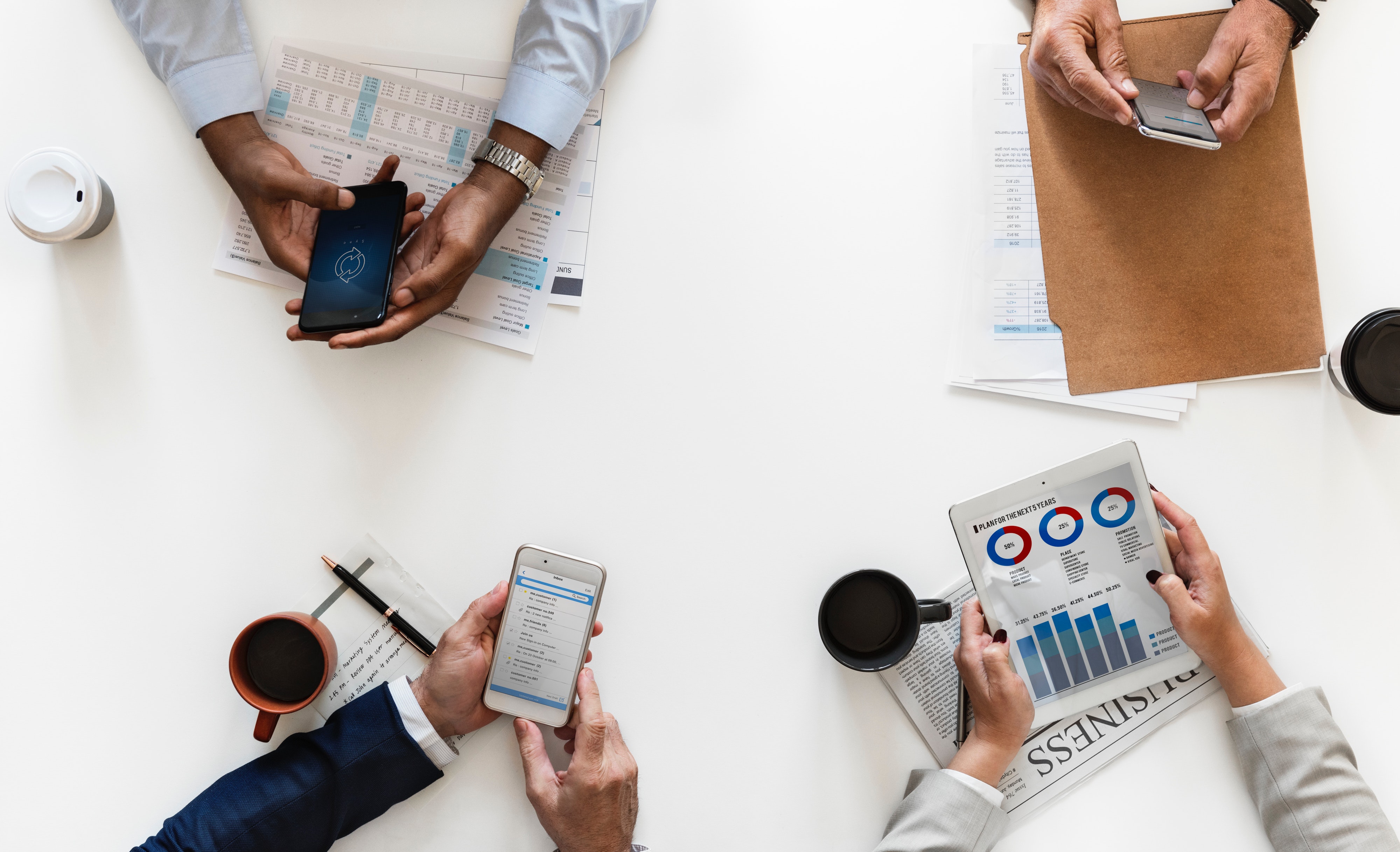 5. Pick Your Technology and Systems
You simply can't think of starting a fintech company, launching heavy fintech products, and running the business successfully without bespoke software development. This is one business domain where you just can't depend on a third-party CMS or other systems to handle your transactions and other operations. Moreover, fintech businesses need specific software based on their subdomains and target markets.
Last but not least, running a fintech company implies having a lot of valuable and confidential financial data that you can't trust any third-party with. Data safety and security is a very important part of fintech app development and this is one thing you should not hesitate spending on.
6. Select Your Funding Options
As an entrepreneur, you will have several options to fund your fintech startup. From crowdsourcing and bootstrapping to venture capital and bank loans, there will be numerous options for you to choose from. You don't have to do it haphazardly. Do it systematically and make your decision in an organized manner.
Prepare a list of options that you have and weigh them against one another. Think of the benefits, interest, and risks associated with each option and decide which one will work better for your business. If this seems like a complex task and too much for you to take on alone, take help from a professional financial advisor.
7. Build and Improve
The final step in starting a fintech company is working to build and improve your business and its offerings. This, unlike other steps in the process, is not a one-time task. It's an ongoing process with which you build your business and attain growth by continuously improving both your business operations and offerings. This will only happen when you have launched your business and start operating it. It is only then that you will learn and get insights on how to improve.
Remember, successful businesses, especially tech-based startups like fintech companies, are those that adopt new technologies and trends from time to time and don't resist change.
An organization's ability to learn and translate that learning into action rapidly is the ultimate competitive advantage.
-Jack Welch
Mistakes to Avoid When Launching a FinTech Company
We like to think that a few simple steps can help us start fintech companies and run them successfully. Unfortunately, that's not the case. There is no 'secret sauce' that can guarantee 100% success. All of it mostly depends on the entrepreneur's knowledge, expertise, and decision making.
Like every other industry and domain, starting a fintech company has its own set of pros and cons and risks. What you can do to increase the odds of success is to know about these risks and common mistakes that cause such businesses to fail.
Here are a few mistakes you should avoid when starting a fintech business.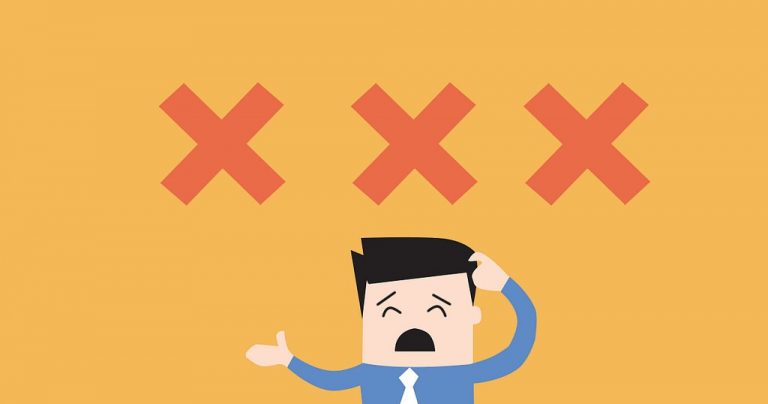 1. A Failure to Validate the Need
Building a fintech startup can't solely be based on gut instincts, experience, and opinions. You can't simply think of an idea that you believe will work and go ahead with launching a new business. Businesses can't be built and expected to grow unless there really is a pain point that you are addressing; a need that needs to be fulfilled. This is one requirement that fintech entrepreneurs often fail to meet. The need that they feel a solution is needed for is not validated before launching the business and this is what results in failure.
Before you begin, make sure that the need you are targeting is actually there and solutions like the one you are thinking are being sought after.
2. Lost Focus
Since fintech is a technological domain, it has high odds of distracting entrepreneurs with new opportunities and ideas. And this is another mistake that people endeavoring to start a fintech make.
The key to success is staying focused on one thing at a time and being good at saying 'no' and ignoring other things when one thing is already under process. A bird in the hand is worth two in the bush, or so the saying goes.
3. An Inability to Get the Right People Onboard
Unquestionably, building and starting a fintech company is difficult. It will take you all that you have and the building process never stops. You can only expect to get a good return on your investment when you cope with the challenges in the right manner and fulfill the basic requirements for the success of such a business. Once one of these requirements is having the right people in your team.
Getting the right people with different skill sets is one of the biggest challenges that startups face. You can't run a fintech company smoothly and achieve success unless you have a team of experts by your side. The last but most common mistake that entrepreneurs make is not investing enough in finding and hiring the right people. Make sure you don't end up being one of them.
With this, you are all set to break into the fintech industry.
Since fintech is a hybrid of finance and technology, you can't simply get away without getting a fintech app designed. Connect with the experts at CodeIt to get help!