Healthcare Trends: Facts and Numbers
Increasing implementation of digital solutions set new healthcare technology trends. In particular, in more than 50% of cases, the European healthcare service consumers actively respond to the current digital healthcare trend for using diverse apps:
to monitor their health
to measure their fitness level
to make a follow-up appointment
to refill drug prescriptions
to share health-related data with their doctors.
The current healthcare digital trend for more transparency in shaping the healthcare consumer experience determines the market expansion, which is forecast to increase from $25.39 billion registered in 2017 to $58.8 billion in 2020.
Healthcare Technology Trends 2020
The future healthcare technology trends in the new decade are highly likely to be driven by the concept of digitally-enabled health.
Healthcare delivery and health prevention are built around AI-powered technologies and diagnostics based on personalized approach, which globally means implementation of virtual health assistance and accelerated use of digital healthcare tools and apps.
According to experts on digital health, the specific areas that promise to boom in 2020s, include the following.
FemTech
Nowadays, more women decide to start their own journey on exploring technologies for designed for female health. The industry revenue, by experts' estimations is expected to reach $50 billion by 2025.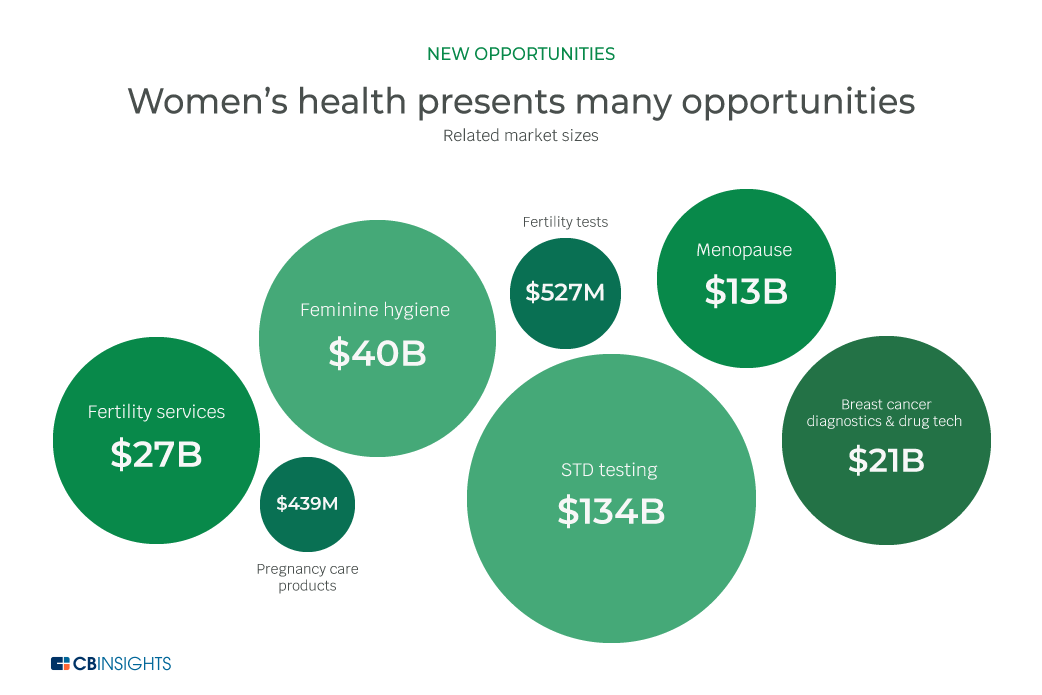 Image Source: CBINSIGHTS
Indeed, the women apps known under the popular business category of FemTech has been on the rise for a while. It encompasses a variety of products and technologies to address the needs of females' health. The market offers a range of solutions in the field of training and fitness, sleep management, period tracking, fertility treatment, pills prescription, data analytics for identifying the risk factors of female health.
The development of this healthcare trend suggests that the ecosystem of female health can be expected to encompass remote monitoring solutions, apps for care diagnostics, and wider usage of telehealth technologies tailored to women's needs.
Artificial Intelligence in Healthcare
Over the recent years, the versatility of digital technologies has led to emerging new AI-based healthcare trends. The significant increase of innovations on the artificial intelligence market in healthcare is likely to prevail as a trend as the market value expects to reach $190.61 billion by 2025.
AI demonstrated a huge potential of delivering healthcare solutions through taking two consecutive steps:
creating algorithmically generated data
applying it relevantly for the specific patient's needs.
Not intended to replace clinicians and medical professional practitioners, AI in healthcare serves the purpose of enhancement the human interaction within healthcare service delivery. It is of special value when it comes to decision support, patient triage and image analysis.
According to the latest reports:
Early adopters of artificial intelligence solutions are beginning to see success in clinical areas such as predicting readmissions and avoidable emergency department visits
Wearable Tech
The diversity of fitness apps and wearable technology devices aligns with upward healthcare technology trend for continuous health assessment.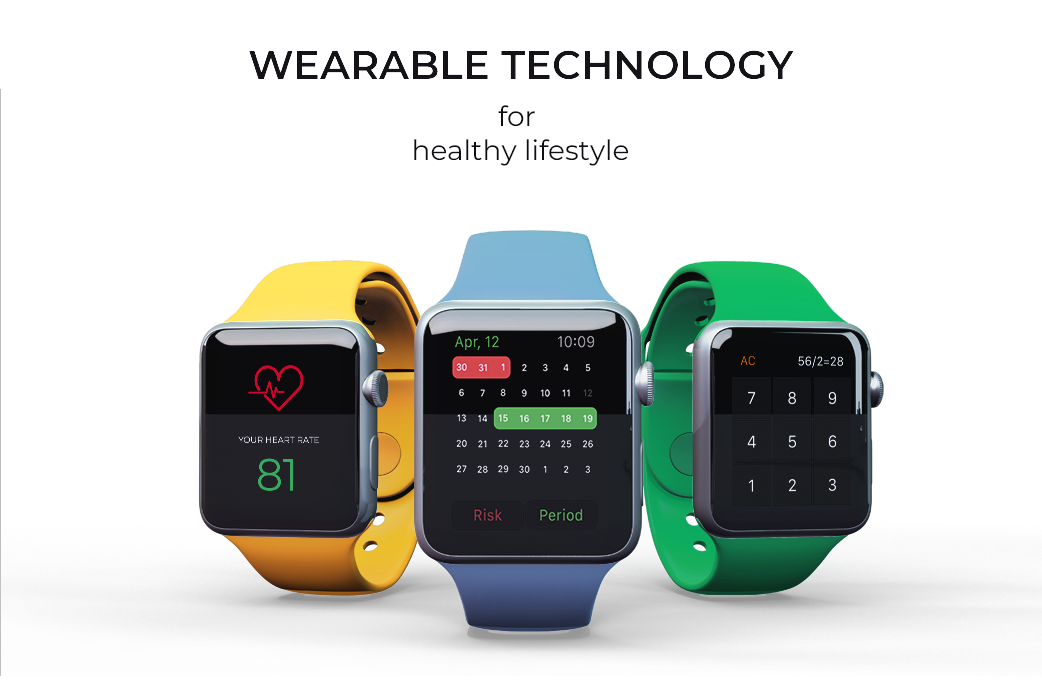 The fitness app market is evaluated by expected growth to $1.68 billion by 2020-2024. Fitness apps demonstrate the high effectiveness for lifestyle monitoring in regard to:
maintaining exercise routine
supporting weight loss
keeping healthy diet
checking nutrition indexes
activity tracking.
Need a fitness app? Learn everything about
The market for wearable devices operate on delivering diagnostics and therapeutics solutions. The latter segment is projected to increase significantly by expanding the usage of therapeutic tools for asthma management, pain relieving, and insulin level monitoring.
Overall, this segment of wearables cover the pain management, rehabilitating process, and apps for respiratory system. Insulin monitoring for patients with diabetes health condition is expected to have the biggest share of consumers.
Telemedicine
The market of telemedicine apps encompasses a wide range of solutions from virtual consultancy to transmission of digital images. One of the reasons behind the telemedicine expansion is its popularity in rural and remote areas where telehealth technologies bring significant changes and elevate the customer satisfaction to a new level.
Telehealth enables connectivity of medical practitioners and patients by timely recording and sharing medical data, which helps in prevention high-risk medical conditions by identifying the areas of concerns at an early stage. Overall, telemedicine apps can successfully address the issues of:
wait time management
follow-up appointments
minimizing the hospital readmission rate.
Telemedicine is widely utilized through video conferencing for remote diagnostics and consultations, and conducting video training for fostering medical tele-education.
Check our guide on
Augmented Reality & Virtual Reality in Healthcare
Favored by 3.4 million healthcare users worldwide, the virtual and augmented reality apps have brought considerable changes to two major healthcare fields:
Delivering healthcare service
Medical students training.
With augmented reality healthcare technologies, health service providers can deliver optimal care solutions to patients with depression, eye impairment and other complicated health conditions on a new level. Implementing augmented and virtual reality in extreme cases might be the only scenario to cater to the specific needs without causing patient's harm.
Medical students also get vast opportunities in training through implementing augmented and virtual reality in navigating human anatomy, conducting analysis and simulating virtual interaction in a more immersive mode.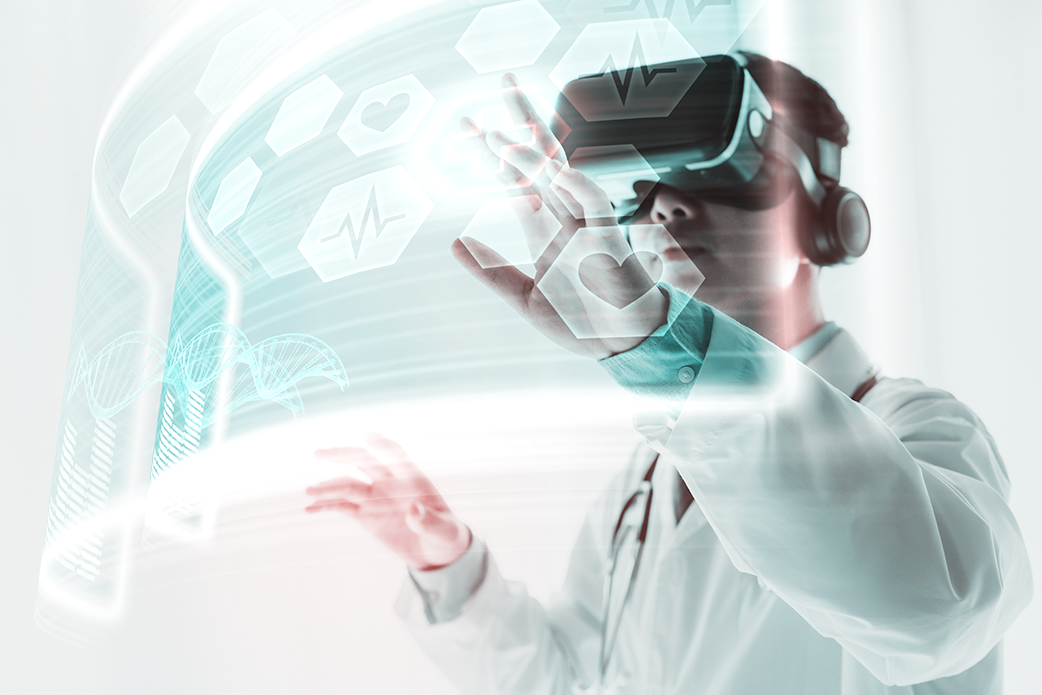 Learn more about:
Personalization
The solutions delivering personalized healthcare are expected to maintain their popularity due to expansion of the wearables market. Gathering biometric data is crucial for providing care via wearables. Taking approach for personalization in healthcare gives access to such important domains as verification, management and control of patient's data.
Personalization also implies medical measurement and tailored medical treatment that can be implemented through diverse options:
personalized care delivered by 'doctor on demand'
concierge service to assist patients with nonclinical needs
DNA test procedures to build a personalized portfolio of the patient's genetic makeup
personalized communication of relevant data to new mothers.
Looking for a tech partner? We're here to help!
Concluding thought
A new decade promises to be rich in emerging healthcare technology trends that embody the concept of providing personalized care and regard for specific patient's needs within the seamless doctor-patient interaction experience.
The trends that are expected to prevail and become mainstream include augmented and virtual reality, AI solutions, wearables, telehealth apps implementation and female health apps.
If you have an idea of developing a medical app that might change the healthcare digital environment and drive the patients' or medical professionals' experience to a new level you will need a customized solution that can be implemented by a software development company with a strong project portfolio.
The experts of our company will consult you on details pertaining to your prospective project, time of its implementation and the price options.