Want to increase your sales and gain an edge over your competitors? A restaurant app is rapidly becoming essential in today's digitized world. Doing so allows you to cater to a greater audience while improving service quality and customer experience. But for your app to be truly successful, it must have all the necessary features. Plus, navigation should be simple and quick.
Let's see why you need a restaurant app and what you can do to make yours stand out among the competition.
Restaurant apps – what makes them worth the development efforts
The higher number of sales
One reason why you should have an app is because you can address more customers than you're able to in the confined space of your restaurant, a restaurant app can increase your sales. And that obviously translates to greater revenues, and ultimately, growth of your business. As per the numbers, you can double your revenue in just one year after you've launched the app. Orders are known to increase by 105% per month and the average spending per customer goes up by 51%.
Sounds cool, right? Sure is, but like we always say, app development isn't enough; the release must be supported by a solid and effective marketing plan.
Retargeting
How often does retargeting become a component of your marketing plan? If it's a strategy that you often use, remember you can achieve better results if you retarget using your restaurant app rather than a website.
With push notifications, you can constantly remind your targeted customers of the delicious items on your menu, and entice them to place orders or visit your restaurant through attractive deals. Or if they are within close vicinity of your restaurant, you can target them more appropriately with even more compelling offers. Push notifications can also send reminders if your users leave any unfinished orders and let them know that their orders are ready to be picked up.
Yes, emails also serve as reminders and allow you to share various deals and coupons. But now let us compare the two by considering two important metrics, and you'll see why push notifications are a better choice. Emails have a view rate between 15% and 30%, and the click-through rate lies between a mere 1% and 3%. On the other hand, push notifications have a view rate between 45% and 90% and a click-through rate in the range of 5% and 30%. According to this data push notifications are more preferable.
Push notifications should be kept brief because they are more likely to be read by many users. But just ensure that you aren't sending too many of them because that can be irritating. We recommend that you should just stick to 2 push notifications per week. Anything more may repel customers, and some of them might even turn off notifications or simply uninstall the app.
Creating awareness and increasing loyalty
Marketers of today focus on growing a deeper consumer base, instead of a wider one. What does this mean? Loyalty is more important than total customers. It is much better to have a few more loyal customers that have too many of them but with a lower degree of loyalty. So rather than attracting new customers, you should focus on retention and entice your existing customers to buy more from you. And from what the marketers tell us, this isn't only more effective but incurs lesser costs when compared to the acquisition of new customers.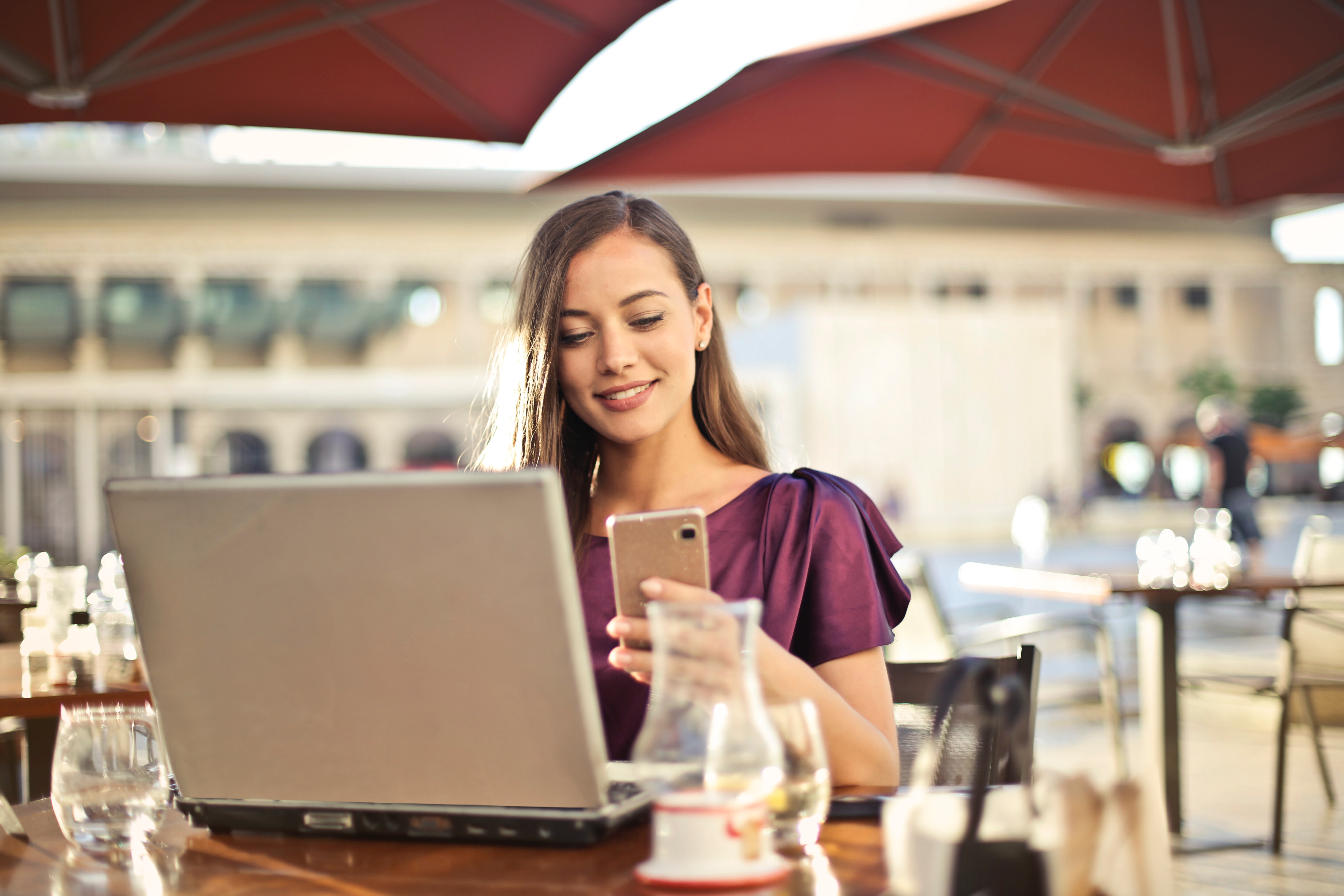 Obviously, if you really want to grow, you would require new customers, but bear in mind that your existing ones are just as important, and shouldn't be out of your focus.
How does a restaurant app help you with all of this? For starters, a restaurant app increases your customer base if you promote it well. Often share what makes your app stands out, and ask your existing users to share reviews and feedback on your app and business on social media. A restaurant app also helps you nurture a stronger relationship with your customers through features like coupons, discounts, and member loyalty programs.
Your app will be successful only when it has been properly designed and developed. Let's now talk about essential features which can make your users fall in love with your restaurant app.
Let your app create a buzz through a well-rounded set of features
What's the goal of your restaurant app? And what are your business objectives? Your features depend on all of these things and would vary accordingly. So for instance, if your restaurant is similar to McDonald's or another fast-food chain, would your users really want to reserve a table? No, but if you offer fine dining, and have limited yourself to a small number of branches, your visitors would definitely want to reserve a table in advance. Thus, in such a case, your app should offer a table booking feature.
Let's go through a general list of features now that can be applied to most of the restaurants out there.
Restaurant information
This is important because you should provide a means for your customers to get acquainted with your restaurant.
You've obviously heard that first impressions are the most important…and for many, the last one as well. Referring to your app, this means that your users shouldn't only see a picture of a delicious dish garnished to perfection on the home screen, but should also get some value from it. How can you do this? Provide a quick description of your restaurant, stating the cuisine, Chef's specials and bestsellers – one line or two lines at most. Specify your location, and if you have multiple branches, then only mention the location closer to the user. Also, include your working hours, and if you offer 24 hours services, mention that as well.
Right after the description, provide quick access to your menu, table reservation, delivery services, chat, reviews, and contact details.
Menu Screen
The menu screen should be intuitively designed and offer a topnotch user experience. Use elements that influence user behavior and compel them to take action. And by the way, don't forget to add a small description, mouthwatering photos, and price with every option on your menu.
Also, break down the menu into smaller categories, and classify the dishes accordingly. For instance, the sections on your menu can include Starters, Main Courses, Beverages, Sidelines and Desserts, or you could go with something like Burgers, Steaks, Seafood and so on. Categories make navigation easier, allowing your users to find exactly what they want.
Searching
How many categories did you divide the menu into? Or let's say it this way: what is the total number of items on your menu? If the list is too long, your restaurant app should definitely have a search feature so that your users can find the dish they want to order without having to go through your entire menu. Like we said, your app must provide good user experience, and this is a part of it. You'll just be repelling customers away if they have to spend as long as 15 to 20 minutes to find the items they want to eat and then place an order.
Special Offers
We've been talking a lot about offers, and here we go again. Offers are one of the most effective marketing tools. Free delivery, free sidelines, 10% off, 20% off all work wonders in getting more orders and increasing your sales.
Dedicate a separate section on your app where you can share all the latest deals and offers with your users. And share these offers through push notifications as well to target users who don't always open your app.
Suggestions
Ever find it hard to decide what you want to order? The same applies to your customers as well so why not pop up a suggestion or two when they access your menu. Your suggestions can be based either on their past orders, your best selling items, or your recently launched products.
Filters
Browsing the menu can be tedious at times. So why not let your users reduce the total number of dishes through filters of their choice? For instance, your restaurant app can feature a filter that only displays dishes that cost less than $X or a filter which only shows dishes with chicken as the main ingredient.
Sorting is another simpler tool allowing your users to change the order of displayed dishes on any suitable parameter like price, discount, and popularity.
Table Booking
Table booking is an essential feature for casual and fine-end restaurants but can be skipped for a fast food restaurant. You can allow users to reserve their table through two main approaches.
The first approach is less user-centric and more convenient for you. Users reserve a table through the app, selecting a suitable date and time, and may also be able to order food to avoid waiting. But you decide where they would be seated depending on the situation at your restaurant in that instance.

The second approach focuses on the user's convenience and not yours, allowing them to book the very exact table at which they want to dine. This can be done by adding an interactive restaurant floor map to the app, and then letting users select their table of preference by tapping on the screen.
And by the way, a good way to increase the order amount is to suggest users order an appetizer or beverage when they are booking a table, which they can enjoy while waiting for their order.
Food Delivery
What's the maximum number of people that your restaurant can accommodate at any one given instance? A small percentage isn't it compared to the population in the region. Offer a food delivery option through your restaurant app, especially if your menu mainly comprises of fast food. Considering pizza alone, 83% of franchises offer delivery through an app and only 51% offer dine-in services. See the difference?
That being said, food delivery management can be complex, but nonetheless, worth it. You need to make a few decisions and come up with a plan before you introduce the feature. For instance, who'd deliver the food? Would your own riders do the job, or would you outsource the job to freelance drivers? Also, would you need any separate app for dealing with the drivers or would you prefer to do it any restaurant and share all the information with them on premises?
Check our guide on
The Checkout Screen
Research states that 24% of people abandoned orders right at the checkout stage only because they couldn't see the total amount. Another 27% did it because the process was too long or complicated.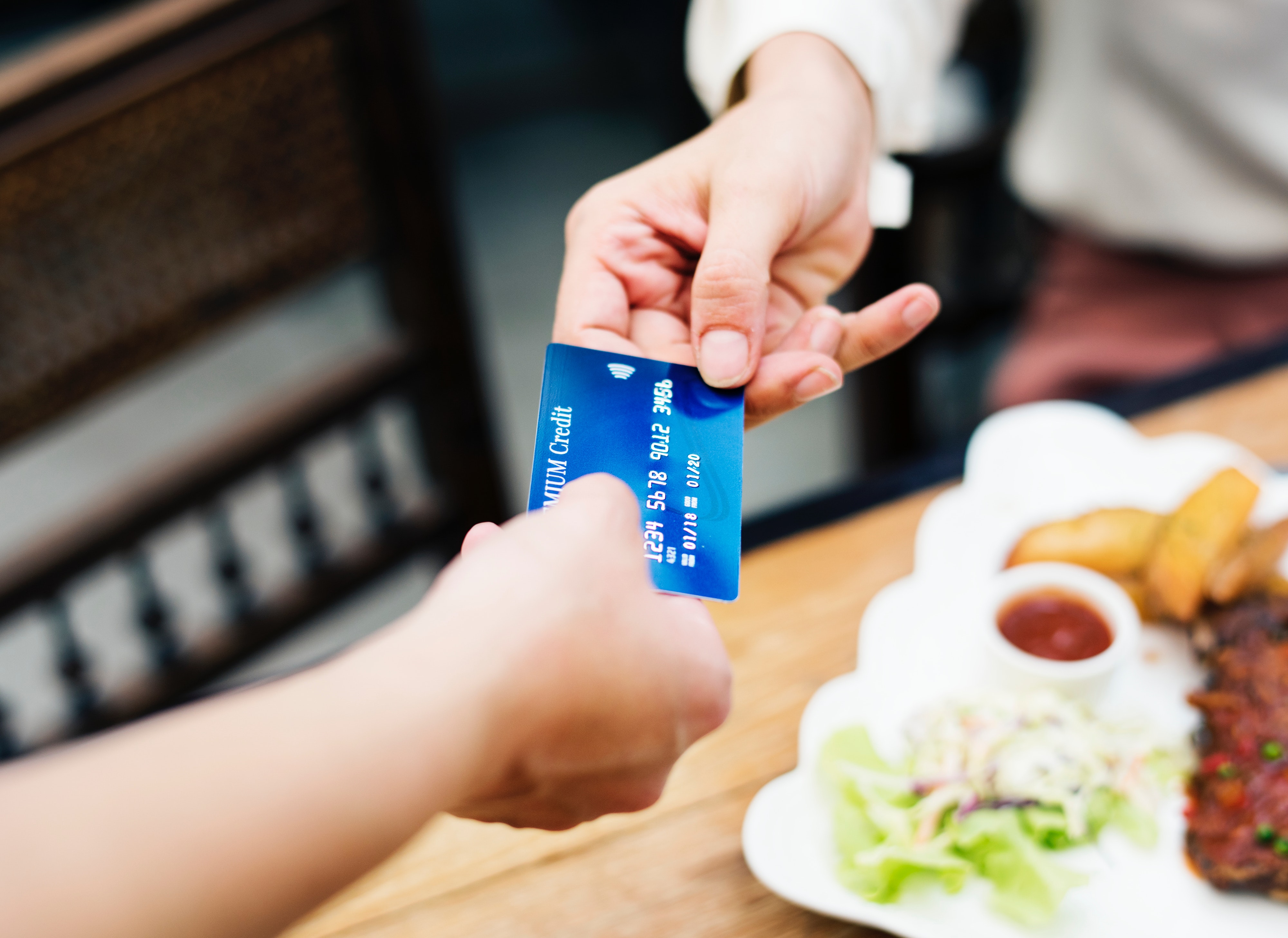 Your checkout process should be fast and simple – to focus on the user interface and experience at this stage because they really matter. Always display the total amount clearly, mentioning taxes, service charges, discounts, and other items as well. Offer options to add or delete items through a single click or tap. And allow your users to check out as a guest as well without registering. If they have to sign in, make sure they do it at the very start and not at the checkout stage.
Payment Options
Generally, you should offer as many payment options as possible for the ease of your customers. If you would be accepting credit or debit cards, you'll either have to direct users to a merchant site for payment or take necessary security measures, if you do it through your own app.
LOOKING FOR A TECH PARTNER? WE'RE HERE TO HELP!