Second time in a row it was such a pleasure to be awarded by Upwork for the things we love and enjoy to do, for our passion and lifestyle – providing outstanding web and mobile software development services. CodeIT's hard work and dedication to clients were noticed by the largest global online work platform – as well as last year in December 2016 we were awarded as "The Best Agency 2016" in a nomination "Web, Mobile & Software development".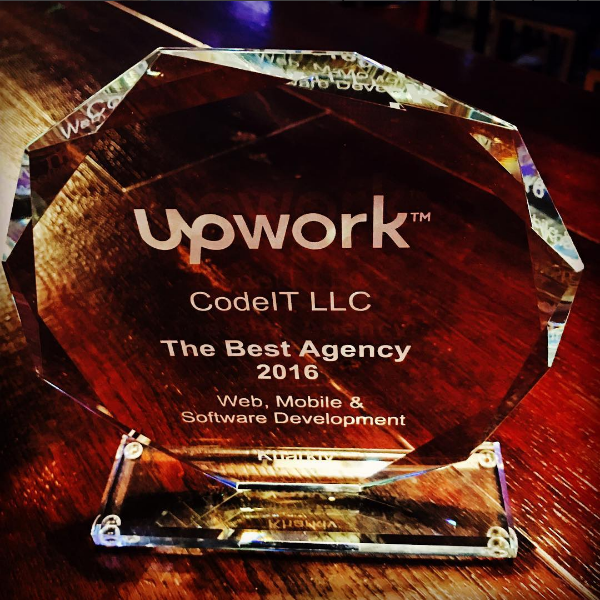 Alexey Kholodenko (CodeIT LLC, CEO) mentioned and thanked all CodeIT team in his Instagram post: "It seems to be high time for another cool post! #codeit team was working hard this year (as usual!) – and here is a result! We are awarded Again as the BEST #upwork Agency in 2016! Thank you everybody at #codeit for the great job we are doing every day! You are the BEST guys! I am proud to be a part of this story!"
It's really a happiness to receive such Christmas Gift at the end of the difficult year full of new exciting projects and challenges. CodeIT would also love to thank our clients for their trust and cooperation. As always we'll do our best in future to go beyond your expectations and develop exceptional web, mobile and software products!