Everyone loves learning something new and meeting interesting people. It is always excited especially when new information inspires and new connections transform into a win-win business relationship and a good friendship. If you haven't yet tried WebSummit, well, you should… It will change the rules! Thousands of people, hundreds of startups, numerous stages and speech performances – all in one place at one time – an incredible week in Lisbon November 2016.
WebSummit 2016 "Europe's Largest Technology Conference" in Lisbon gathered around 50.000+ attendees under one roof. There were investors, founders, managers, marketers, technology geeks and many others among the people who came to annual conference this year. People were sharing experience, representing startups, looking for new projects to invest in, gaining inspiration and just hanging out during 5 hustle days.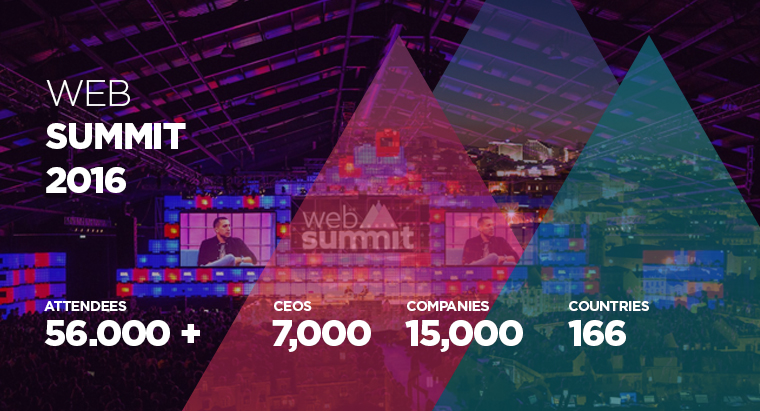 CodeIT representatives were lucky to become a part of this feast of technology and business life. We were listening to Gary Vaynerchuk (VaynerMedia), John Chambers (Cisco), Mike Schroepfer (Facebook) and many many other conference speakers.
Though every minute was scheduled in advance, we succeeded to fill our five sleepless days' staying in Lisbon with even more activities. We met a lot of interesting people full of ideas and plans for the future – growing their existing projects and starting new ones, we talked, shared ideas, found crossroads of business interests. Our team sincerely wishes good luck to all of them and will be following their success in future.
Hello to our WebSummit friends and all other attendees, see you in 2017 WebSummit!