Apple was the first company, which presented a voice assistant, long before Amazon and Google. But unlike other companies, the producer of Siri was extremely attentive to the safety of the user's personal data. It severely restricted the access of third-party applications to the voice assistant.
But despite this, recently, Siri has received a lot of criticism from users. And its direct competitors get ahead significantly.This year, Apple announced a smart voice assistant update - Shortcuts.
This unique feature allows users to create an order of actions and activate them with a specific phrase. Last year, Apple bought the Workflow application. On its basis, it became possible to update the functionality of Siri voice assistant. Shortcuts will work on the iPhone, iPad, Apple Watch and HomePod.
What is Siri Shortcuts?
In iOS 12, which will be released this fall, Siri will be able to fully recognize the habits of users and offer relevant actions. So, for example, if every morning you go to your favorite cafe to order a cup of cappuccino, the voice assistant will offer you to order this drink in advance.
It was also stated that Siri will be able to predict user behavior. This will reduce the time to perform some routine activities. With the help of Siri Shortcuts, you can congratulate a friend on his birthday on time and automatically launch a playlist while jogging.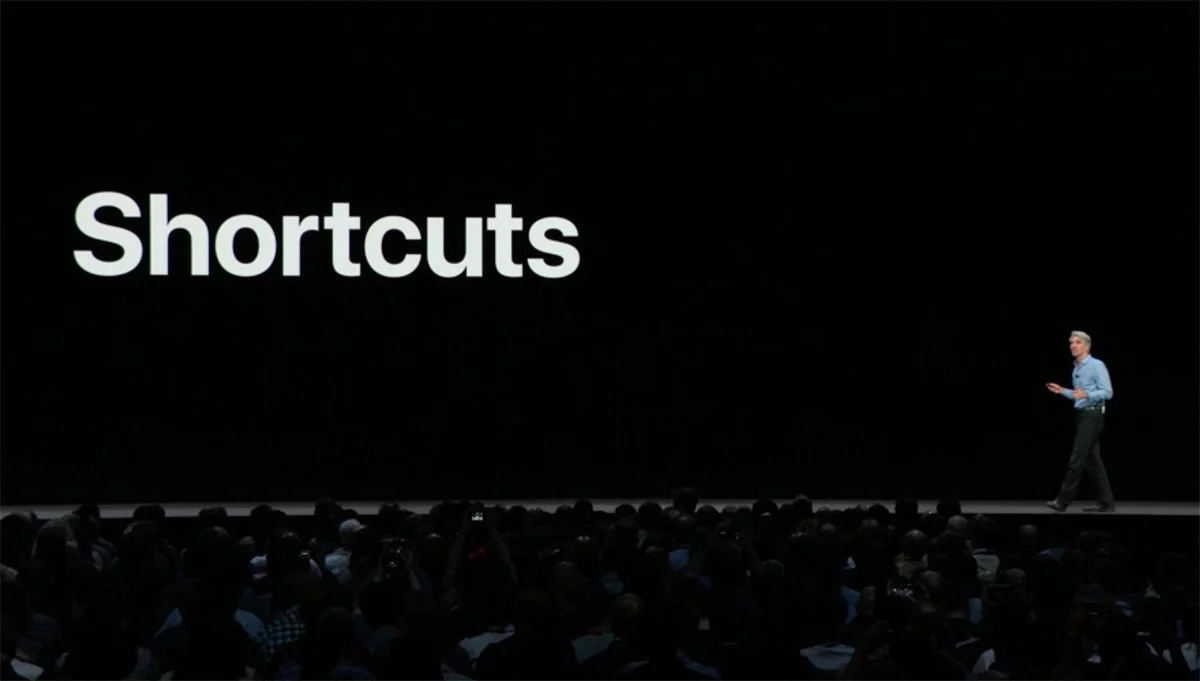 The features of Shortcuts are huge and aren't limited to the examples given above. Users can specify personalized voice phrases to trigger certain actions. For example, Siri can order a table in the restaurant, if you will pronounce its name.
The function of Siri Suggestions deserves special attention. Based on your behavior, your smartphone will prompt you to turn on "Not Disturb" mode when you are at the cinema. If you are late for a scheduled meeting, you will receive a notification on your phone suggesting you to send a message with an apology to other participants.
Here is the list of domains where you can use shortcuts:
Payments

List and Notes

VoIP Calling

Media

Ride Booking

Car Commands (Manage vehicle door locks etc.)

CarPlay (Interact with vehicle's CarPlay system)

Visual Codes (Convey contact and payment information using QR codes.)

Photos
Deeper Integration and Voice Triggers
As you already know, Siri Shortcuts allow you to optimize the process of user interaction with the application. Now, instead of long navigation, it's enough for your client to pronounce a phrase, which will trigger to run the required list of actions.
Implementing the function of voice triggers in the application process is simple enough for professional developers.
In order for everything to work properly, they need to add "hooks" to their application. These features will let Siri know what actions can be used in this application to create an automated workflow. Of course, your application may not have this capability. But, definitely, this function will become very popular in the near future. And we recommend taking care of this in advance.
Siri also provides a choice of ready-made shortcuts in its settings. So users can independently configure the automatic sending of messages, playing a playlist, setting alarms, making calls.
The easiest way to run shortcuts is with the help of a voice. Siri allows users to record their own phrase, which will trigger the workflow. This is quite convenient since it will save users from the difficulties with syntax.
In addition, different people will prefer a different list of actions to the same trigger. For example, one user will configure the phrase "I'm going home" to turn on the radio and start the directions in Apple Maps. And the other one wants to send a message to the family about the future arrival. This new system provides users with a simple method to create their own voice phrases to trigger automation.
After installing iOS 12, Siri Shortcuts will be everywhere. And for the business owners, who already have a mobile application, it is worthwhile to think about adding such a function today. Launching an app to build custom workflows is not something everyday iPhone users will do. Therefore, applications with a ready-made workflow will be sufficiently demanded by customers.
In many applications customary for users, the link "Add to Siri" will appear. And it will greatly facilitate the formation of personal workflow for users. You do not need to use the trigger phrase that the application developers added. You can record your own.
The App Store has about two million applications. And each of them can be added to your Siri workflow.
How will Siri Shortcuts affect the business?
The owners of the applications from the App store have already begun to optimize their products for iOS12. And the implementation of the possibility of creating shortcuts is one of the must-have functions. Why is it important for business? Shortcuts have a huge marketing purpose. The ability to interact with your application using Shortcuts will increase user engagement.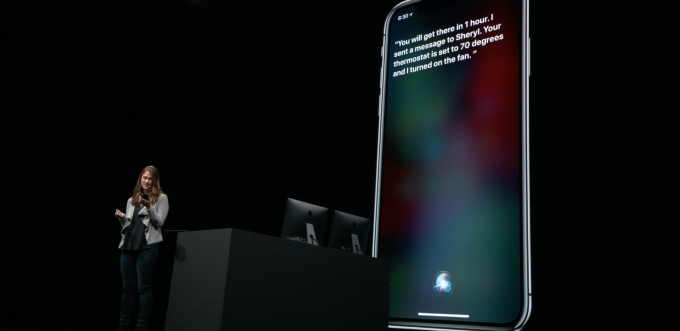 As you know, retaining users is one of the most urgent problems for mobile application owners. 23% of applications are used only once, and then become abandoned. Optimizing the mobile application for new iOS version and adding "hooks" will allow the user to access your application constantly.
If users will repeatedly access your application with Siri, this will undoubtedly strengthen the connection of your brand with your customers.
For retailers, this is a great way to increase sales and the number of repeat purchases. Now users will be able to configure the automatic workflow to purchase the necessary items in your store. And without the implementation of shortcuts, he can simply forget to do it, or turn to your competitors.
The Future of Siri Shortcuts
iOS 12 will help users spend less time using their phone. Apple provides an opportunity not just to form shortcuts, but also opens the way to high-grade user automation.
Without a doubt, after the presentation at WWDC 2018 Shortcuts will be among the main trends in mobile development this year. Many business owners are already seriously thinking about the introduction of Sirikit and shortcuts in their applications. It will greatly facilitate the interaction of users with their product.
If you do not know how to apply shortcuts in your business, it's time to think about it! At the moment, our company is already developing several applications that include this feature. And if you do not want to lag behind and are ready to become early adopters, contact us!
Further Reading:
Using Speech Recognition in Healthcare