So, you want to create a dating app?
Of all similar platforms out there, Tinder is probably the most successful dating app, and has compelled many entrepreneurs and software houses to launch similar yet unique apps. After all, more than 50 million users spend over 1.5 hours on the app on a daily basis. So it definitely generates user engagement and offers potential revenue streams if effective and successful matches are created.
Dating apps are socially acceptable and in demand these days. And so the market is flooded with a variety of these. So how can your app stand out among the ones already there and be the next Tinder? Read on to find out.
Before discussing app development, let's take a look at:
A few interesting stats
Fact # 1
Compared to online dating websites, dating apps on mobile devices are used by more than 2x users every month – the numbers are over 11 million. And let's keep in mind that the number of singles is rising these days; from 2010 to 2016, the number of singles among adults increased from 31.4 million to 35.39 million. This means you can expect the popularity of any dating service to increase even more.
So what do all these numbers mean for you? There is plenty of demand for a dating app. But to stand out among the market competition and for the app to be truly successful, you need to define your target audience and then come up with a rock-solid strategy.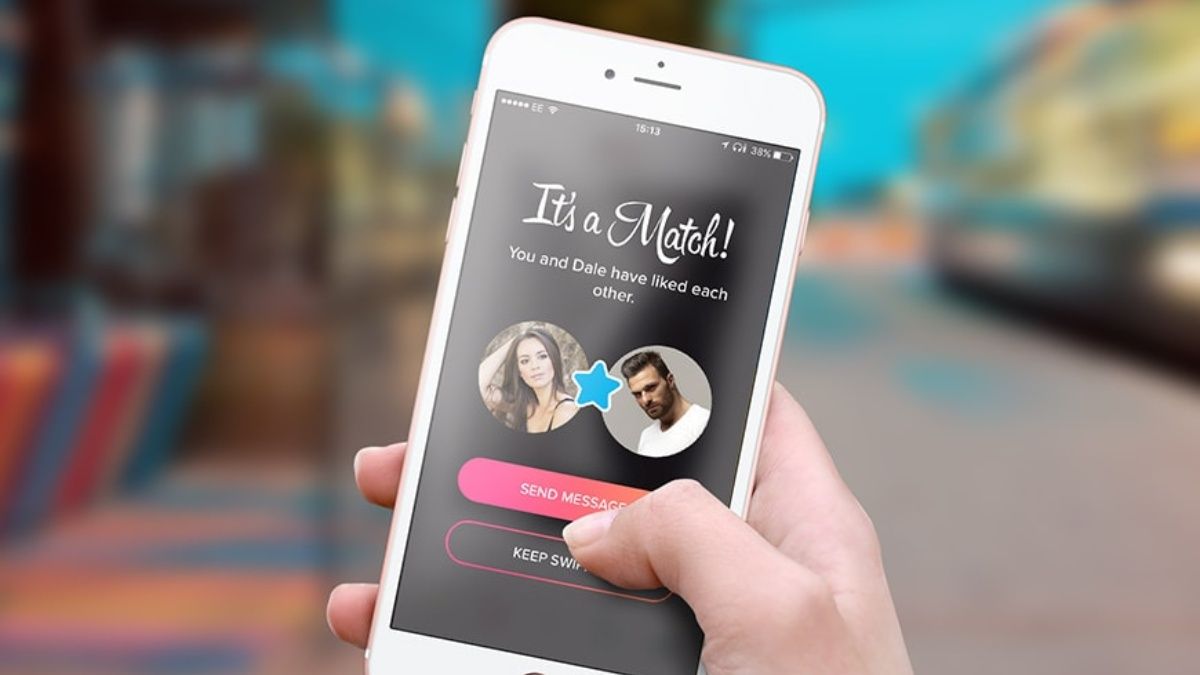 Fact # 2
84% of people who use dating apps do so to get involved in a stable romantic relationship. 43% do so for making friendly initiatives with like-minded and interesting individuals. 24% use dating apps for sexual needs.
Considering all committed relationships, 20% of them are initiated online.
Fact #3
Dating sites are used more by men than women.
When designing the app, take care to introduce elements that attract all those beautiful and charming ladies out there. Come up with an intuitive interface, offer attractive features and launch a well-crafted, targeted marketing campaign.
Fact # 4
Of all dating app users, 30% are aged between 18 and 29 years, implying that the younger generation finds these apps more interesting.
Ensure that your app is updated with all the latest trends of the age group that you intend to target. Yes, you should focus on younger individuals more, but still, offer something that appeals to all ages. After all, the younger generation is more demanding when it comes to features and user experience, so try attracting older users as well.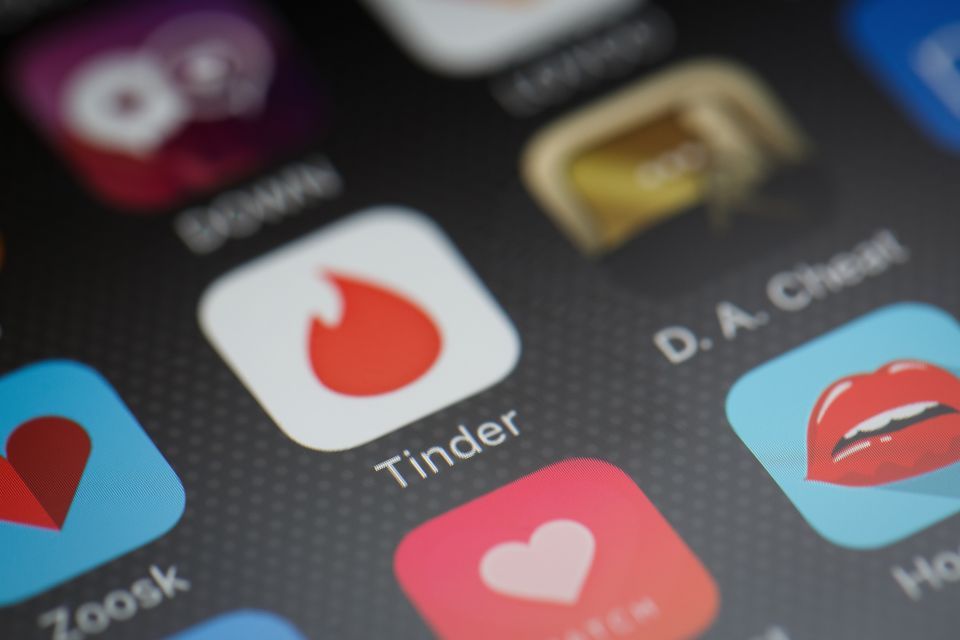 Fact # 5
Location can influence the total number of your app users. Considering New York, 50% of the population is single, so you can entice a good number of potential users. But if you were to compare this to an area, where 70% of the population is married, the size of your targeted audience would significantly fall down.
So for all regions in which you plan to launch your dating app, conduct thorough researches and ensure that the market is good in all those areas.
Before you begin creating a dating app
Understand the targeted group
Defining and understanding the targeted audience is an important stage that significantly influences the success of your app. While you should focus on those groups that are more likely to use the application, avoid completely excluding groups that don't meet your set criteria.
Broadly, your targeted audience can be classified based on demographics or psychometrics. Demographic factors include gender, age, location, income, occupation, race, ethnicity, and marital status.
Psychometrics is trickier and involves traits which you can expect general applications users to have. Use them to create detailed profiles of your targeted audience. Answering the following questions can help you out.
What are your typical app users like?

Which treats are common among users?

What is the average day or week of your targeted audience like?

What are their interests and hobbies?

What is their perception and attitude towards online dating?

What problems do they face when finding potential matches and dates by using a mobile or web application?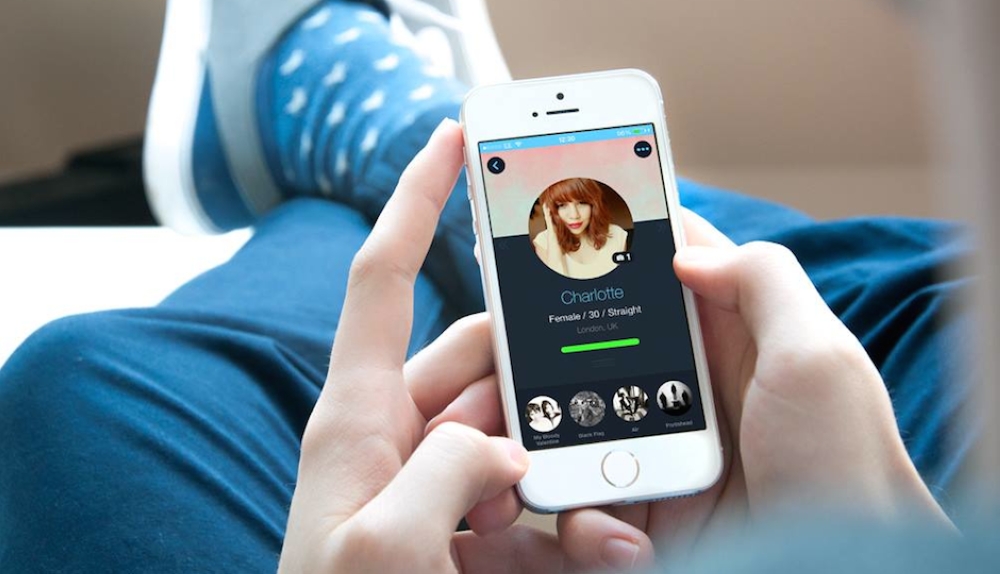 Other than application design and development, marketing is just as important. Your campaigns must be able to convey the message effectively to all potential users.
Time to analyze competition
As we said, the market is already filled with a variety of dating apps right from the most basic to top tier ones. What can you do to stand out among them? Before you actually get an answer, you should study the existing apps towards both ends of the spectrum carefully.
Consider the most popular dating apps. Which features do they share and what are the unique selling points? Go through reviews of both the most and least popular dating apps and note down features which satisfy users. Also, pinpoint common issues or features that didn't appeal to the target audience. Now go over the list and start figuring out the ones which you must definitely include or exclude from your app.
Evaluate local and global competition as well, regardless of the size or popularity of the dating app.
Let's match!
Probably the most important part. Your app is expected to create almost perfect matches. There is no real science of how to do that, and can you use a variety of algorithms for the purpose. Here is what we suggest.
An average user considers looks and interests to be the two most important factors when they are finding a suitable match. 64% of users of dating services claim that they look around for a person with whom they share common interests. 49% of users stated that they also give weight to looks when finding a partner for themselves.
Also bear in mind that before you actually get down to matching, you will have to collect all the necessary data from the users through a quick and simple questionnaire.
That being said, you can develop the algorithm that can set your product apart from other similar choices. Tinder matches people on locations, Dine utilizes user's favorite restaurants and Hinge matches individuals based on common friends. But instead of using all these factors, come up with something unique for your matchmaking algorithm. After all, your dating application shouldn't be just another Tinder alternative.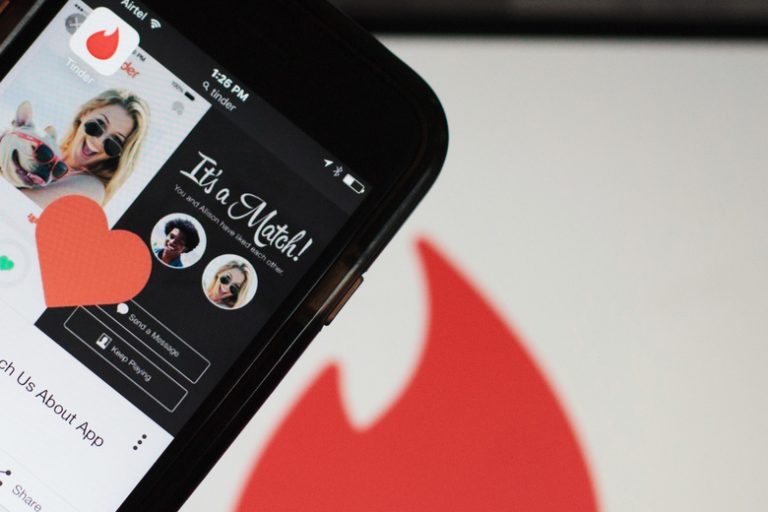 Satisfy the basic needs of your target audience
Your target audience will have varying needs but two of them are the most common: user experience and security.
User experience
Your app should offer a topnotch experience allowing users to understand everything by just glancing at the screen. Along with a visually attractive design, your app should allow users to complete their tasks faster and more clearly. User flow and workflows should be simple and short. Every action should be completed in the minimum possible number of steps.
Security
Your app should help users find safe matches and not pair them up with creepy or dangerous individuals. This means that you should conduct a background check on all users and figure out a means to verify that the information provided by them is indeed, correct. Features that allow you to achieve this include the following.
Verify Profile:

Request users to provide phones numbers and links to their social profiles. When users are less anonymous, they are less likely to be a threat.

Filtering Messages:

Messages should either be filtered automatically and manually so that a user can't threaten anyone else.

Banning:

Allow users to complain and take action against unacceptable and indecent behavior.

Blacklist:

Let your users get rid of encounters which they don't prefer.
Needless to say, you should also implement measures that protect the personal data of your users.
Which basic features to include?
Any successful dating app has an essential set of features. Generally, your users should be able to log into your app through any of their social media accounts like Facebook. As a next step, your users would then provide information about themselves such as age, location, gender, interests and so on.
Provide options to like, dislike and even superbike. Your users should be able to send each other emojis, pictures, and other content through a built-in chat system. You can also offer a reward system and award points to users when they invite friends, leave a review or perform any other action. Other features which you can include are:
Sign in through other social platforms

Profile management

Discovery preferences

Real-time Chat

Push notifications

Social shares

Gamification
What else?
We've already talked about the interface, matching algorithm and security. Here are a few other pointers to keep in mind.
Discovering people
You can also offer advanced features to your users as well to make them feel in charge of the whole process. Let them select potential dates based on location, interests, field, preferences and other factors.
Messaging
Allow users to communicate with each other privately through messaging. You can also set some rules regarding who'd message first or a time limit in which to initiate a conversation for greater engagement levels. For instance, Bumble only allows women to start a conversation, whereas JSwipe sets a limit on time.
Also, the messenger should be built-in, sporting a simple and enticing design. Remember that it is one of the most integral parts of your app that affects user experience, so do keep the following tips in mind.

Your users should be able to review information on the person they are chatting with quickly. And if you can get this above the fold, it would be even better.

Introduce features that improve the basic texting experience. For instance, you could offer built-in conversation starters, GIFs or even stickers.
You may also like:
Notifications
Engage your users through push, email and other notifications.
Marketing Plan
Your app can grow its user base only when you continue to market effectively. Break down your targeted audience into segments and continue promoting your app.
Where do you get the money from?
Great, so everything is pretty much set up, but there is still one major issue left. How do you monetize the app and generate a revenue stream? Dating apps may be harder to monetize than other apps, but you can still earn quite impressively through the following means.
In-app purchases
Offer in-app purchases. But this works only when the elements are enticing enough. As an example, you can allow users to buy a charm, which would instantly notify people they are interested in. Ads can help you earn revenue, but make sure they don't irritate your users.
Premium access
One of the most common ways to monetize an app, premium access means that the user can avail additional features. Offer multiple plans, classifying them as Basic, Value, Gold or other similar categories.
Local partnerships
You can sign an agreement with any local business and advertise them through the app. For instance, you could promote a hotel, restaurant or flower shop through your app. This method works only in a region where there are several local users.
And how much will you have to spend?
The costs for developing a dating app vary from around $50,000 to $100,000 depending on the number of features that you want to offer. And then you'll also have to invest money in marketing, so keep a promotional budget as well.
P.S. Check one of the dating projects we worked on or contact us on sales@codeit.us!