Big data – you would have probably heard of the term – is the new and the incredibly powerful hype these days. It's everywhere, impacting industry after industry, including the residential and commercial real estate sectors. What has the reaction been like? Right now, it's kind of muted, but industry experts are already beginning to see bubbles erupting. Soon enough, if real estate agents and companies don't utilize big data for their businesses, they'll be left far behind.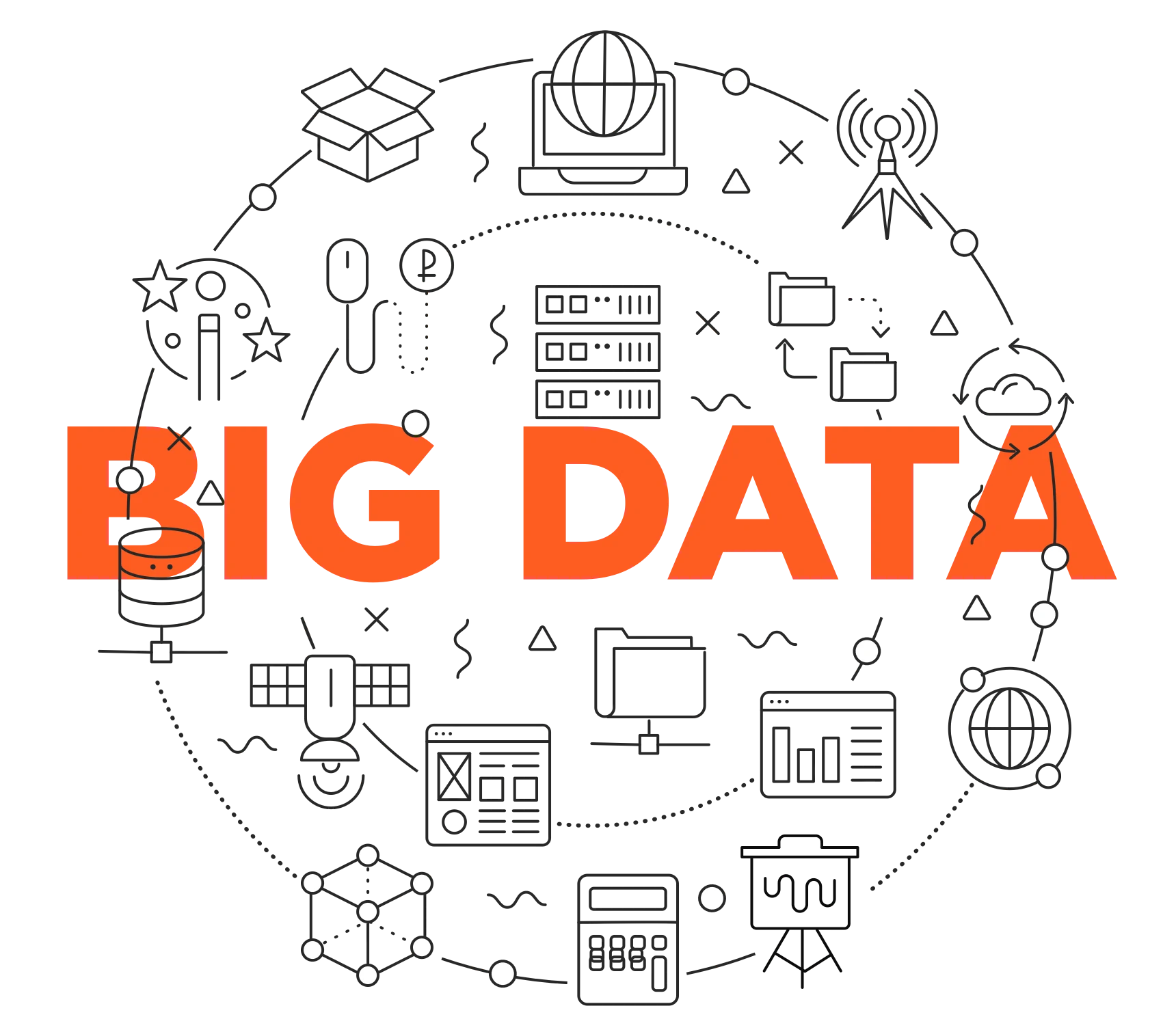 A recent study claims that technological developments and increased mobility will demand employers, employees, and consumers to adapt to new ways of living, working, servicing and availing. Cruel competition and price pressure will act as catalysts for change, forcing new innovations to be introduced. All these drivers, when combined with data, will completely transform business models and even encourage new market players to emerge. Considering real estate service providers, two questions are of key importance:
Which particular trends and drivers will impact the future of commercial real estate, especially the decision making aspect?

How can business models and service channels be modified to ensure future success?
A little tip— you can stay ahead of the competition by working with clients on a one-to-one basis, developing and implementing effective strategies that are designed to meet tomorrow's needs.
Now let's try and understand big data in more detail, its impact on the commercial real estate sectors, future scenarios to expect and the best way to respond to the new and powerful changes that are bound to take place soon.
What Is Big Data?
Big data is something that is exciting, complex and comes with its own set of faults. However, when tackled effectively, it provides valuable insights that can drive revenues in the commercial real estate sector. In research conducted by Maden in 2012, big data was defined as data that is too huge, too fast or too difficult for processing if existing tools are used. With volumes reaching terabytes and petabytes, applications processing big data must be powerful and speedy enough to delve instantaneous results. In fact, in a broader context, big data doesn't refer to huge chunks of data, but also to the required changes in computations tools with which the data can be analyzed. After all, the massive volume is meaningless if proper tools aren't available for storing, analyzing and managing big data.
Technical Characteristics
The basic features of big data are volume, velocity, variety, and veracity. However, many researchers often add other Vs to the four basic ones, such as validity, volatility, and value. Generally, any discussion of big data begins with explaining its volume. Big data isn't just big; it really is massive. Over 2.5 quintillion bytes of data are created every day. Come 2020, and the total amount of data will roughly be equal to 40 zettabytes, and in 2025, this would have reached 163 zettabytes. Generally, data is captured through different devices like mobile phones, plastic cards, social media websites, and search engines. US companies store around 100 terabytes of data, and some boast of even greater volumes.
The velocity characteristic refers to the constant creation of data; the terms, streaming data and event processing are often used for the purpose. This leads to two major challenges: the first is analyzing the data in real-time and processing it for immediate use, and the second is storing the data for later use.
Variety refers to the many data types that are collected, spanning over structured and unstructured data, in various formats like audio, text, video and so on. Structured data conforms to a specific rule set or pattern, like a bank statement or sales price, expressed in different currencies. Unstructured data doesn't conform to any kind of rules. As an example, Twitter does limit the total character length of a tweet, but since this tweet can include links, photos, and videos, it is regarded as unstructured. Each data type or format has different requirements in terms of storage, scaling, and analytics, complicating things further.
Veracity refers to uncertainty; in other words, it can be described as the accuracy and the extent to which we can depend upon big data.
Like with traditional datasets, biases, noises, and abnormalities must be dealt with, but obviously, all this is more complex, considering the large scale. Still, data cleaning methods must be reliable and efficient enough to make the data meaningful and valuable.
Understanding Big Data in the Real Estate Sector
Residential and commercial real estate transactions are often based on emotions. But nonetheless, the industry does make use of numeric data like lot sizes, home prices, interest rates, and returns. Combined together, all this information creates massive datasets that must be managed and analyzed.
Real estate data can be divided into the following broad types: physical, financial and transactional. Physical data contains information related to the structure of the land such as locational data and structural characteristics. Financial data encompasses information related to stocks and prices, whereas transactional data includes mortgages, taxes, and leases. A newer and fourth data type is that of extra locational data, which includes information on the neighborhood, such as proximity to amenities and accessibility metrics.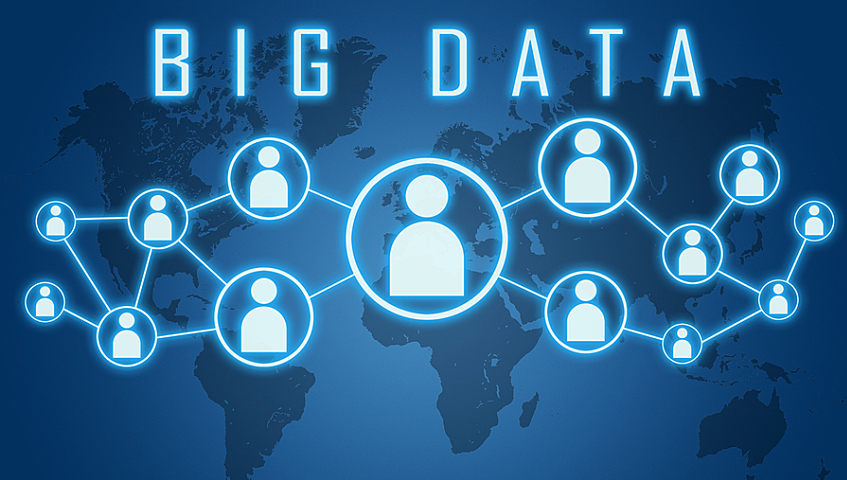 So How Will Big Data Shape the Future?
A growing number of commercial real estate deals depend on data analysis. Appraisals are faster, forecasts are more accurate and smarter and more effective investment decisions can now be made on the go. But behind all of this are strong data analytics techniques.
All the users generate data in incredible quantities, which is collected, processed and made available for use by data companies. While there are certainly a few players in the market, most of the smaller and let's say, more affordable data companies, haven't really been able to break grounds in the commercial real estate sector yet. But these companies are now forming alliances and will soon be offering affordable services that even small and medium real estate firms can avail. Building automation systems are a keen interest these days, with many popular versions already flushing the market, such as Samsung's SmartThings and Amazon's Alexa. Initially, most of these projects and tools were for the residential sector, but now progress can be seen in the commercial real estate sector as well.
If big data companies take in the technological development work, property and asset managers may lose some of the market shares. Going forward, they should expect to change their business model and work environment. Customer relationships will be key here. Moreover, real estate service providers should also look into reevaluating and reinventing their value proposition, ensuring that their current and potential customers understand the new changes.
Looking for big data expertise to ensure the project's success?
What New Technological Innovations Can Be Expected?
The commercial estate sector is bound to witness many interesting and appealing technological innovations in the days to come. But for the purpose of this blog, we'll only limit ourselves to the most significant ones that will affect construction use and management in the commercial real estate sector.
Robotics
Robots are an attractive alternative to services that require labor, especially when you factor in the rising wages, ever-decreasing workforce and improved automation technologies. Robotics can be utilized for a variety of applications, such as surface cleaning, facade painting/cleaning, and security. Current applications are designed to perform simple, but large scale tasks. Moving forward, these applications will become capable of performing more complex work – work that requires social skills as well, such as sales or reception. This will change the way commercial real estate firms are structured.
What's concerning is the fact that robot manufacturers may not be content with just being suppliers to real estate service companies. Some of them would even offer their own services, and thus, increase market competition.
Augmented and Virtual Reality
Wearable devices are a key driver in facilities management, especially in areas where the workforce is mobile. Augmented and Virtual reality (AR/VR) helps with visualizing technical components, locating defective components and displaying relevant information in view. Also, these technologies can provide location-specific data when buildings are toured.
Check our guide on:
In the next few years, augmented reality will not only reduce the need for labor, but it will also reduce the demand for hard copies of documents and plans. Instead of the current 2-D architectural drawings of buildings, the new era will see complete 3D structures being erupted out of thin air. These structures will also be capable of showing or concealing ducts, false ceilings, pipes, underground construction, and similar building components, as per our needs. It would be like wearing X-Ray glasses— put them on and you'll be able to see the concealed parts; take them off to view construction as the naked eye would see.
Learn more about:
AR/VR will also impact administrative functions like order plans and processing. When used in conjunction with geoinformatics, it would be possible to track employees in real time, optimize routes and plan resources based on their live availability and needs. Also, fewer onsite expertise might become the new requirement because remote technicians would be able to supervise via teleguidance. Lastly, AR/VR can also enhance supply chains, transforming product management, logistics, and other aspects through the use of sophisticated enterprise resource planning systems.
Real estate providers will have to indulge themselves in all these new technologies for retaining their share in the commercial real estate sector.
Sensor Technology
Sensors lie at the very foundation of data-driven services in the commercial real estate sectors. Enjoying a rapid decline in prices, they are available at 50% of the rates compared to the ones offered five years ago. Sensors can put an end to rigid processes, allowing service providers to work only on a per-need basis.
For instance, a bridge can be equipped with sensors that monitor its conditions. Should certain visual aspects or other parameters fall or exceed specific thresholds, an alarm or notification would be triggered. Once the event is recorded, a crew of technicians can be dispatched off immediately. Similarly, sensors can also be used for identifying trouble areas or locations, determining root causes and making repairs a whole lot easier. Upon analyzing the data collected by sensors, such as the date of previous maintenance, current efficiency levels, and daily consumptions, service providers would be in a position to work more closely with users, ensuring that they meet their requirements in a timely manner and thus, enjoy higher satisfaction levels.
Sensors can also be utilized in other areas. For instance, a climate control system can adjust the temperature on its own. Lighting controls can detect whether its daytime or nighttime and even figure out the amount of light that individual users may require. Sensors can also provide floor plans, instructions for operational staff, and display the total number of people inside a room or building.
Internet of Things
Internet of Things (IoT) features everyday objects that are equipped with sensors and advanced technology, allowing the devices to pick up relevant data and pass onto other services. For instance, the climate control system, which we discussed in the previous session, might also determine the amount of debris in a room, and accordingly, signal housekeeping robots to conduct cleaning sessions. Similarly, potted plants can be expected to communicate with an automated water system. So, in other words, IoT is what forms that basis of an intelligent building.
According to research, IoT has the potential of decreasing energy consumption in both the residential and commercial real estate sectors by as much as 10% between the years 2017 and 2030. In the future, we can definitely expect to see mobile vehicles transform into workshops that can deal with any contingency, optimized route planning and an increase in the use of the 3D printer that could produce any replacement part or component instantly.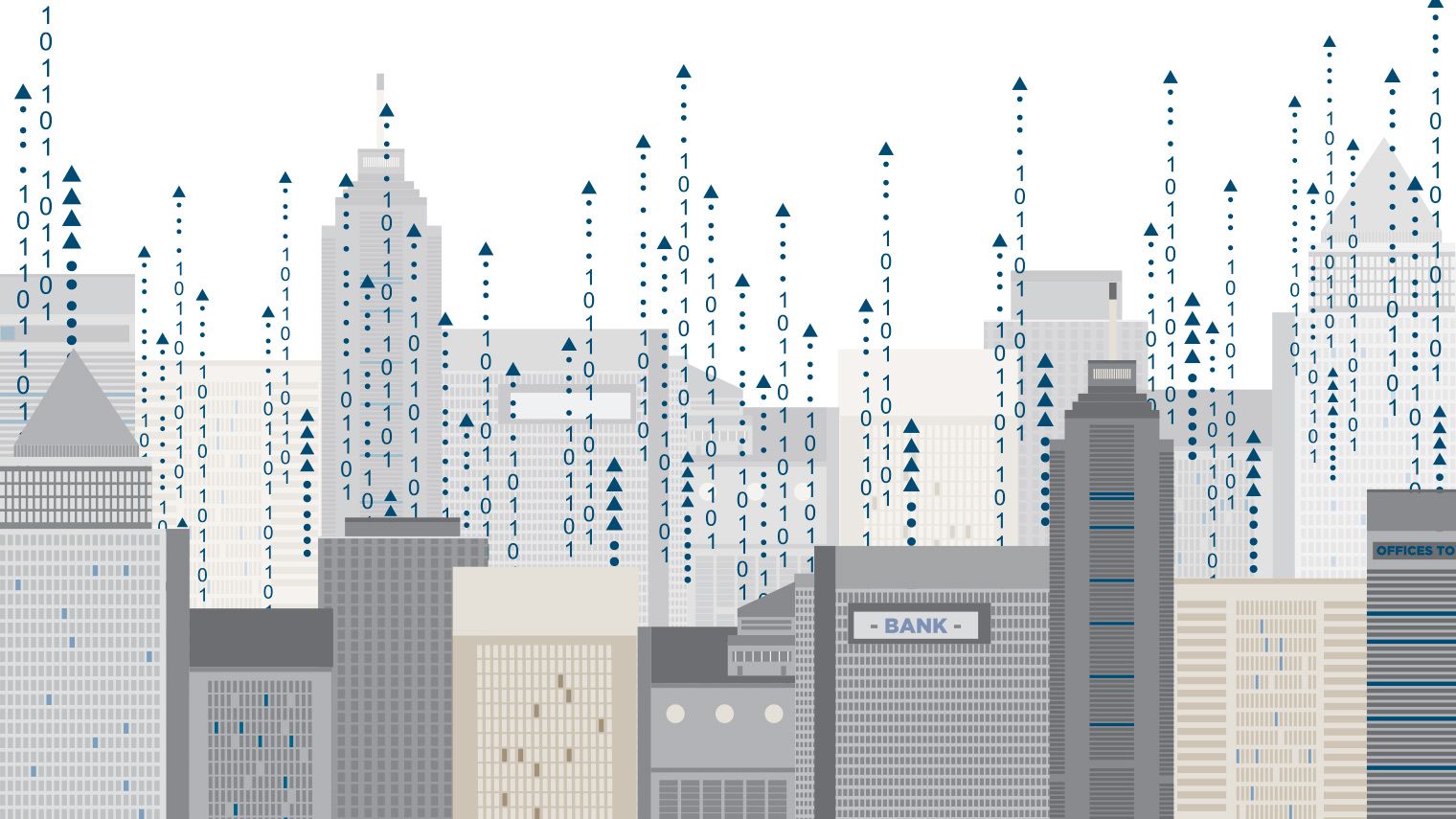 Digital innovation will bring significant changes in the years to come— changes that shift expertise, risks, and even the margins. Real estate firms must learn to adapt if they want to hold onto their market share.
Need consultation? We'd love to discuss your idea.