In just 2015, almost 50 million wearable equipment was shipped and around 125 million units are likely to ship in the year 2019!
You must have heard of terms like wearable devices and wearable technology. All these enticing terms refer to a computer or electronic technology, incorporated into the clothing items and accessories that can comfortably be worn by humans.
At the moment, wearable technology is certainly the most exciting aspect of consumer technology. But the introduction of this technology goes further back than we may expect. From the start of the 17th century, we have been attempting to strap bits and pieces to human bodies in pursuit of greater technological nirvana.
For instance, if we speak of the earliest known type of wearable technology:
The abacus placed within a ring (Qing Dynasty relic which ruled China from 1600 to 1900) and made of silver was the unit that could be pinned to clothing. Indeed, the ring itself was a fine jewelry piece with many tiny beads of around 1mm in diameter that required something like a pin in order to move around. It was more decorative than a useful tool for today's wearable devices.
In present times, the popularity of wearable technology like Google Glass and Fitbit has numerous implications in different industries. Among these industries, healthcare and fitness are the most notable ones. With the rapid growth of wearable devices and technology, spurred by the young consumers' desires, there is no sign that technological development will slow down.
In fact, if we look at the innovative advancement, it seems like the future of wearable technology is full of possibilities.
According to CNBC reports, citing market research firm Euromonitor- forecasts:
Wearable is likely to become the best selling consumer technology or electronics devices after smartphones, in the entire world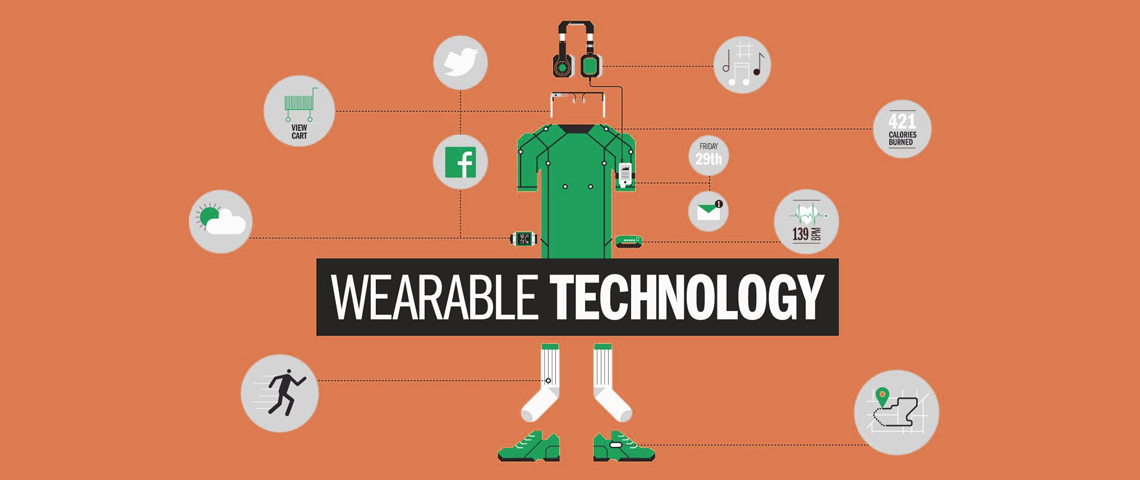 Application of Wearable Technology in Different Industries
Before we look at the advantages of wearable technology in terms of business, let us have a look at how this advancing technology is shifting the paradigm in other industries including fitness and healthcare.
Fitness
As per the Juniper Research project report:
The wearable market is likely to be dominated by fitness devices until 2018. During this time, the smart watched are likely to become much more popular. However, by the year 2018, the already in use fitness wearable will triple from around 19 million devices that were in use in the year 2014
The most exciting part of fitness wearable is their lower retail prices and intuitive use. There are two types of fitness devices that are being used in the fitness industry. This may include basic trackers such as Xiaomi MiBand, $13 and other complex units such as Fitbit Surge, Samsung Gear Fit, and Microsoft Band.
All these devices provide consumers with numerous features beyond fitness records such as music control and notifications.
Need a fitness app? Learn everything about
Healthcare:
The healthcare industry has also witnessed remarkable solutions in terms of wearable technology. When it comes to the healthcare industry and wearable technology, the sky is the limit. The potential innovators have extended their vision way beyond basic trackers.
As per the Unity Stoakes – Forbes contributor:
We are already using sensors now that enhance the quality of life, make remote monitoring and virtual health possible, enable home diagnostics and you can call it just a tip of the iceberg
The wearable now being used in healthcare include software and hand band platform to detect brain injury, a simple wristband that wirelessly monitors the blood oxygen level, smart patches for home diagnosis and remote monitoring, a plastic patch similar to a tattoo that monitors the vital signs and the contact lens which monitor the blood sugar level of a diabetic patient.
Reaveled:
Other Industries
Wearable devices and technology are poised to transform different sectors of the economy now. There are some sectors that stand out for having the greatest opportunity in terms of wearable technology solutions, in addition to healthcare and fitness.
Let's have a look!
Entertainment, communications, and media companies are having a great opportunity for growth and advancement. The wearable technology holds great potential to make entertainment and media a lot more fun and immersive. The technology can be integrated with social media updates. Also, video games are becoming a lot more physically and visually engaging. Advertisement taking the lead is benefiting from highly targeted placements along with greater relevancy.

Retail experiences are considerably enhanced with the use of wearable technology. Customers are now being rewarded for being loyal consumers while they desire to receive better and improved customer service experience. Also, promotional spending and in-store merchandising by big brands are also helping retailers to improve the overall shopping experience.

An industry that stands at the epicenter of this wearable movement is Technology. In today's modern working environments, users prefer a workplace that is integrated with different wearable technology to increase productivity and efficiency at work. Wearable technology also increases payment processing in terms of the financial back end. Indeed, consumers now wish for wearable that would make technology a lot simple to use.
Nonetheless, the new age of wearable simply taps into more connected self. They make most of the web connections and laden with small yet smart sensors. Most of the wearable technology uses Bluetooth to establish a wireless connection with our smartphones. Sensors are used to connect with the person and they significantly help you in achieving goals like staying active, fit, being organized or losing weight.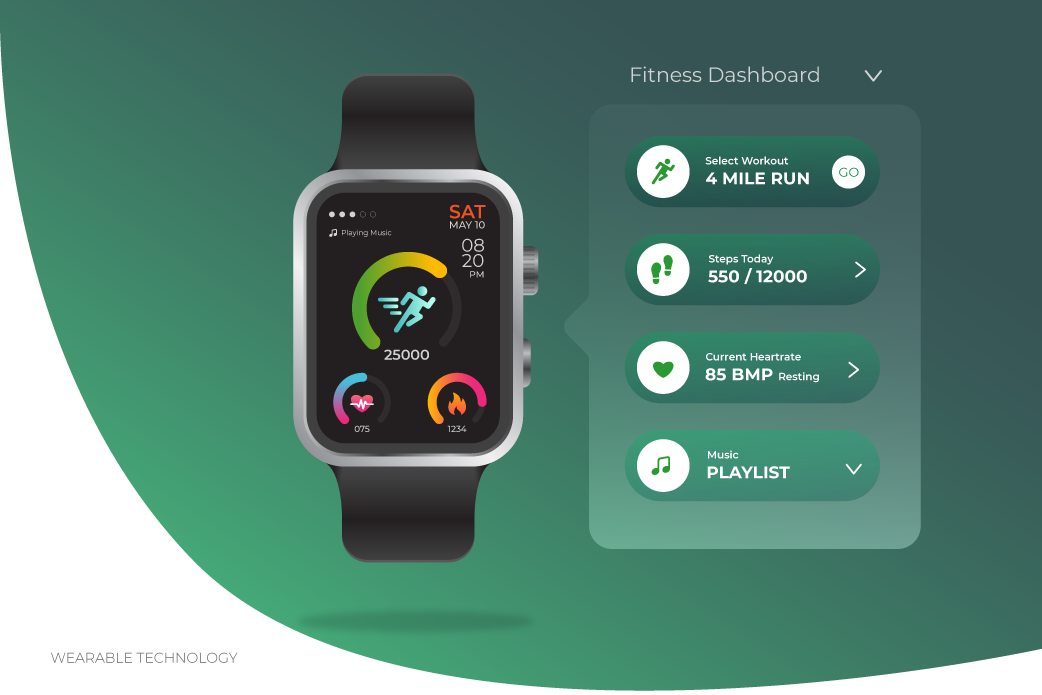 How do we wear them?
The majority of wearable devices are wrist-worn. However, there are also some wearable devices that may be clipped to the body and can be hung around the neck. The technology is instantly blending with clothing and jewelry and is worn just the same way.
The different kinds of wearable that are in use in modern times include:
Smart watches

Fitness Trackers

Sports watches

Head-mounted displays

Smart clothing

Smart jewelry

Implantable
Applications and Benefits of Wearable Technology in Business
As per the new research report employees that are equipped with wearable technology reports almost 8.5% increase in their productivity along with a 3.5% increase in their job satisfaction.
Considering the strong relationship of wearable technology with the internet of things, insiders designate wearable technology for the business industry as the next big thing. For consumers, these new technological devices are mostly categorized as interesting gadgets and fun novelties but others see these devices as a game-changing influence with the exceptional potential to absolutely disrupt the modern business world.
The technology is no more limited to wiz kids and home use but it is now being adopted in the overall business world. There are great advantages to bringing wearable technology into the workplace.
To give you an example lets us consider the benefits of Hands-free devices!
When an employee is equipped with the hands-free device, it increases their satisfaction as well as productivity within a business. This is because employees easily receive, review and send data on the go without any hurdles.
PayPal and Samsung are the two big names, which are now planning to introduce an app that would allow payments through the use of a smart-watch. This is a very handy feature for professionals on the move.
Not to mention how effective it is to just take a quick glance at the wearable tech or watch rather than searching documents in a meeting, allowing receiving of data and doing an action right there and then. These hands-free headsets that come with heads-up display technology are ideal to support search-and-rescue teams, emergency workers, engineers and technicians in the field, enabling them to access location and perform their life-saving procedures or maintain or inspect equipment without the need to carry devices by hand.
Customer Care and Data Collection
Nothing could be more convenient than the availability of data at all times and at your fingertips. Having instant access to consumer or company data and significantly enhance the customer care experience given by employees, bringing a lot more detailed and pleasant service experience.
From the employee's point of view, this ingenuity keeps them highly motivated to perform their job as they can easily access and take action on various tasks without being inside the office or waiting to receive data.
When employees make most of the wearable tech, companies also remain connected and in sync with the employees as well as consumers both inside and outside the business.
The potential advantages of data collection using wearable tech are definitely beyond belief. Employees are capable of getting quick information about their customers, providing insight into consumer interaction that is highly beneficial for marketers who are always in need to know more about their customers.
From an organizational point of view, there are numerous devices or apps used on such devices that track employees through a camera. It helps managers to know what their employees are doing or did. This not only allows monitoring the workforce but also helps to resolve problems in a cheaper, faster and more successful manner.
Golden Opportunity for Small Sized Business Owners
The wearable technology is not only making its mark in the large corporations. It is also impactful for any owner who is associated with a sole-proprietorship or small sized business platform. Wearable technology is handy and has multiple applications depending on the industry and needs.
If we speak of people associated with the real estate industry, some estate agents have developed their own VR platform that allows homeowners to view houses/properties from the comfort of a sofa.
All you need to provide this exceptional experience to your customers is to make a 3D video footage of the houses for sale and you can present the footage to a number of potential buyers so that they can easily look through the properties using just a pair of VR goggles.
The proper use of this existing technology helps such small-scale businesses to distinguish among the competitors. The VR tour provides exceptionally natural experience to buyers as they feel like walking around the house, replacing the time-consuming inspections and saving time for both the customer and the business providers.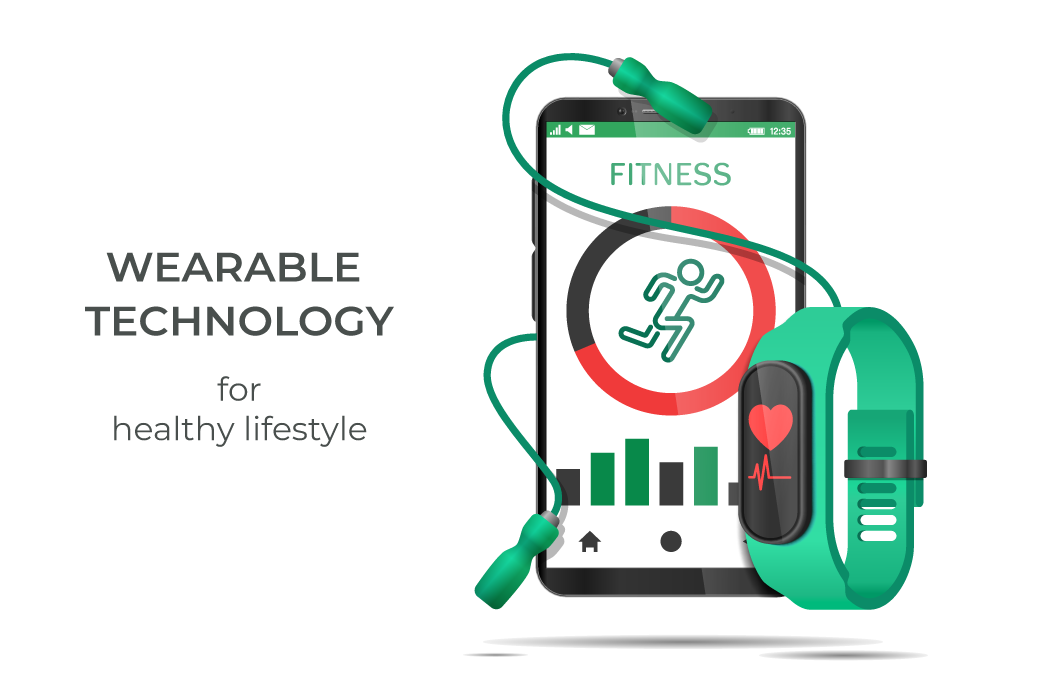 Are You Ready To Embrace Wearable Technology?
Organizations spanning app development, marketing and retail have just started to feel the impact of wearable tech. The needs and availability of wearable technology are growing at a much faster rate than before. Companies that want to stay competitive in modern times must get ready for the upcoming wave of wearable technology. Now wearable will come with strategies to leverage the value both for consumers and employees.
Need consultation? We'd love to discuss your idea
According to the estimate, there will be more than 50 billion devices connected with the internet, worldwide, by the end of 2020. For now, we are just observing the beginning of a revolution in terms of the innovative wearable. It is time now for every business, regardless of what industry it belongs to, to start considering the great benefits that this wearable can bring.
As the use of wearable in different fields continues to grow, analysts and developers predict that wearable tech will instantly change the cultural and technological landscape once again. It looks that in the near future, everyone will be wearing the business on their sleeves. Soon we will not just be using this technology but live it!