The demand for effective mobile health solutions has been on steady rise with the proven improvements they bring both within treatment process and everyday usage for maintenance of well-being. In particular, the number of pill reminders and medication trackers recognized as the main contributors to the growth of the medication management market mounted to a total of 328 apps in 2019, and the further increase can be expected due to a host of factors including:
the tendency of global aging of the population
trends for taking a polypharmaceutical approach to medication usage.
Medication Management Apps: Facts, mHealth market size and dynamics
To address the issue of shortage of healthcare professionals, especially under the pressure of the ongoing pandemic, deploying medication management apps can help resolve the problem and contribute to enhancing patients' experience and building efficient workflows in the long run.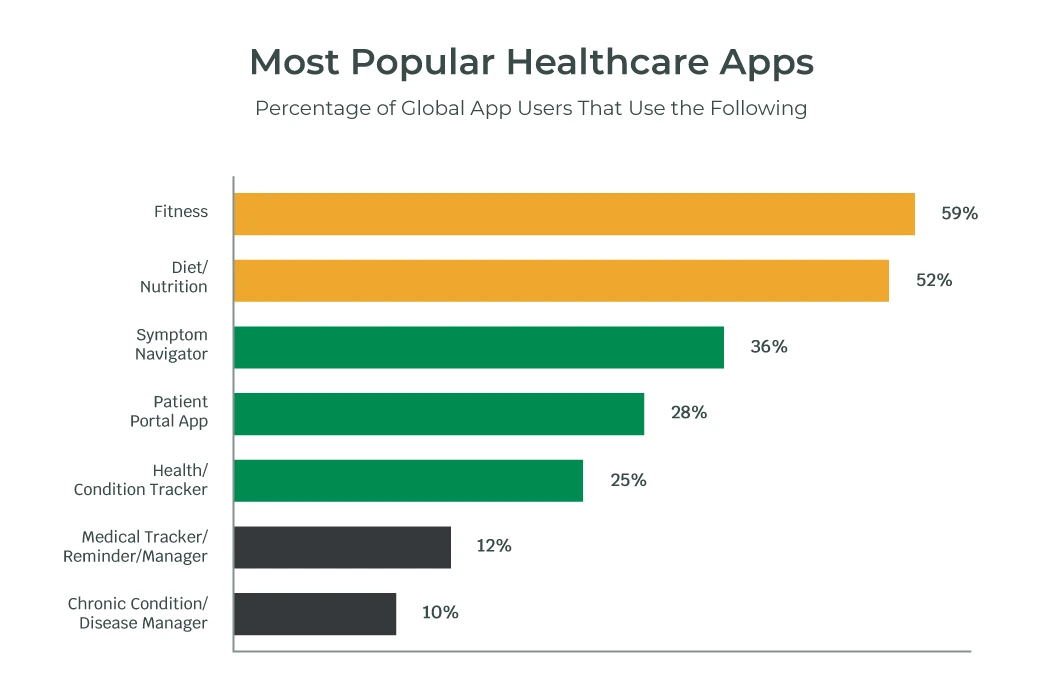 With the hospitals actively implementing medication management apps to automate medication intake routine and reduce medication errors, it comes as no surprise that the market of medication management apps is projected to grow by 20.5% by 2025.
Incorporating medication management apps in everyday routine is also beneficial as a component of a systematized clinical approach aimed at changes in lifestyle in favor of healthy habit building and guaranteed achievement of positive outcomes.
Among medication app end-users, there are lots of categories:
Patients experiencing severe health conditions: they will benefit from availability of the tool that will assist in management of medication intake routine with guaranteed error-free results.
Seniors prone to missing the time of pill intake. Medication reminder apps can come as a handy solution for pill alerts as well as a schedule manager updating patients and healthcare providers alike on relevant information.
Caregivers who are in charge of managing time and schedule of prescriptions for patients under their guidance or in their charge (children, elderly parents, etc.).
Evidently, all the categories of users mentioned above get significant benefits with embracing the capabilities of the apps including medicine planning and, in actuality, a full-suit medication manager.
Among a variety of players influencing the market, there are apps offering their wide functionality on free plans.
In particular, Pill Reminder App provides healthcare consumers with a reliable medication reminder, doctor visits management in one click, vaccination alerts, and health measurements tracker with zero cost for the users.
MedMinder is one of a kind pill reminder platform for users who want to provide their dependents with true love and care by harnessing technologically advanced solutions: it can work even in offline mode and manage and pre-set all the reminders remotely.
If you want a simple app to assist you in managing numerous people's medications, you can opt for Medisafe Medication Management app that enables you to activate multiple profiles. Additionally, it tracks your prescriptions and sends alerts when it's time for a refill.
MangoHealth is an example of a free app with basic functionality to help users manage their medications and create healthy habits.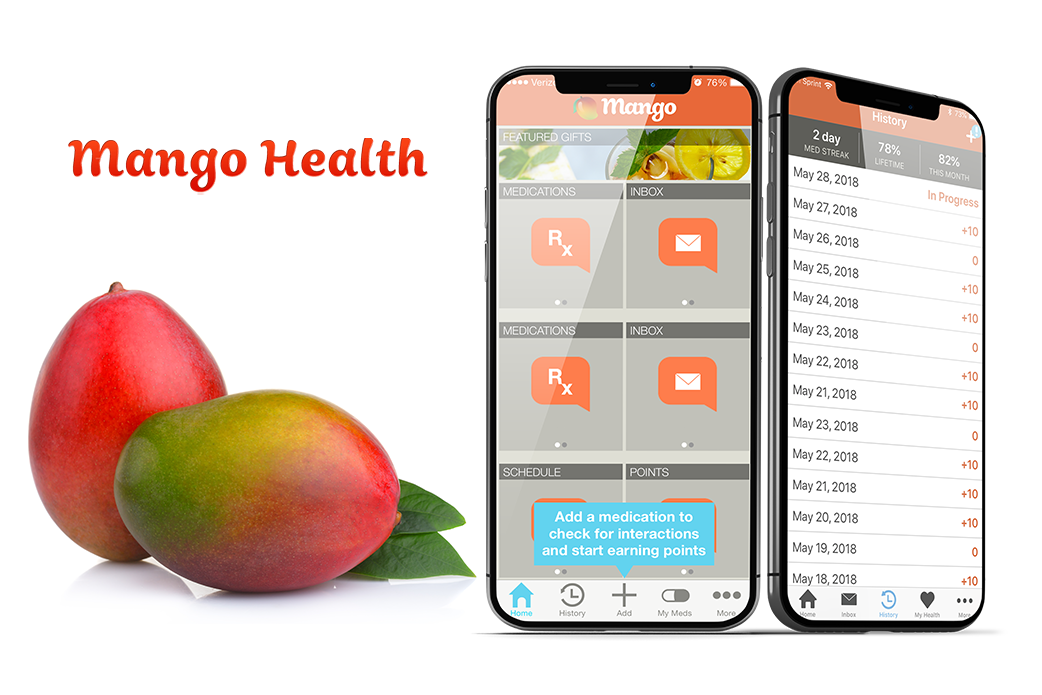 CareZone Medication is an app that ensures fast medication entry by image or inputting the name. It can also remind patients to start tracking health-related metrics at a certain time each day. .
Medication Management Apps: Main Types
There are two major types of medication apps:
They operate on either SMRs (standing for simple medication reminders) or AMRs (meaning advanced medication reminders) and provide patients with options for flexible scheduling, enabling custom notifications, scanning medication by pictures and taking notes as part of the app menu.
Most importantly, consumers can enjoy automatic reminders without having to worry of pill intake schedule or missing the detail on medication dosage.
In some situations the medication management is vital for ensuring high quality medical service (for instance, in clinical trials, cancer chemotherapy, or in cases related to long term antibiotic use). Medication manager apps (MMA) are designed to support medication adherence and incorporate advanced features that allow users to create various accounts, manage health data, store it and share it further with healthcare providers.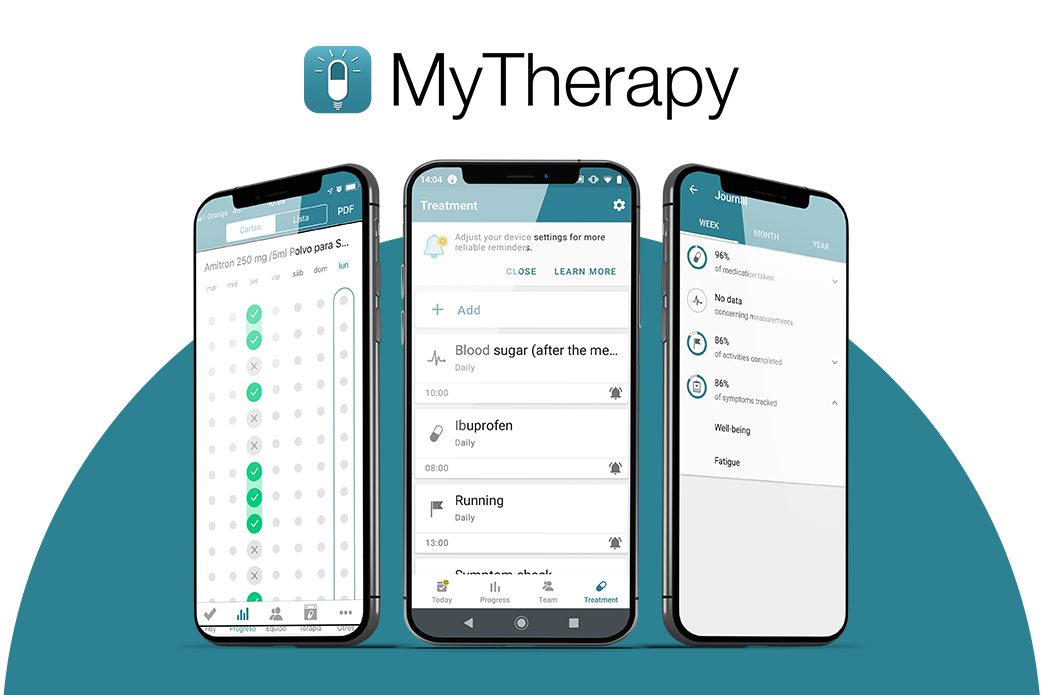 Advantages of Using Medication Management Apps
Tapping in medication management apps, users get the complex process of medicine intake streamlined.
Furthermore, they significantly simplify their health management with enabling the following capabilities:
The core functionality of medication tracker and pill schedule apps is built around organizing the process of medication intake hassle-free by deploying digital solutions. When patients need the medication they directly contact the doctor and get the medication plan scheduled and updated.
Verifying pills interaction
The multipurpose medication apps offer their users to run the interaction checker test to avoid risks of cognitive and functional impairment (for instance, for side effects, warnings on allergy, etc.) prior to including the drugs in question to the medication plan.
To facilitate the treatment that implies intake of multiple pills, patients choose pill tracker apps for following multiple dosing regimens for different medications without extra effort as well as getting alerts once the exhaustion of pill stock is detected.
Drug cost and availability in pharmacies
With the apps, patients do not have to spend much time on search for the medication. All it takes is a click on the screen to select a filter for displaying the medication cost (including the most cost effective offers), and the location of a drugstore they can fetch it from.
HAVE PLANS ON MAKING YOUR OWN MEDICATION TRACKER?
The Mechanism of Work in Medication Management Apps
The growth of medication management app market is driven by utilizing various strategies aimed at improvements of medication usage. Mostly, the mechanism of work in medication management apps breaks down to the following methods:
Providing users with education content on medication intake (textual or video-based)
Sending reminders to the users (short messages, notifications within an app, alerts on the device)
Assisting users in health management capability (booking the appointments related to medical plan, easy access to medication history, etc.)
Storing user data based on personal tracking metrics that can help to promote healthy habits. Additionally, external tracking capacity
Providing users with E-billing services: medication management apps can include options for streamlining payments for repeat prescriptions, automating medication bills and creating history of payment.
Enabling users to get online prescriptions: in case the app functionality allows for this procedure, the doctor can prescribe medicine for common diseases digitally.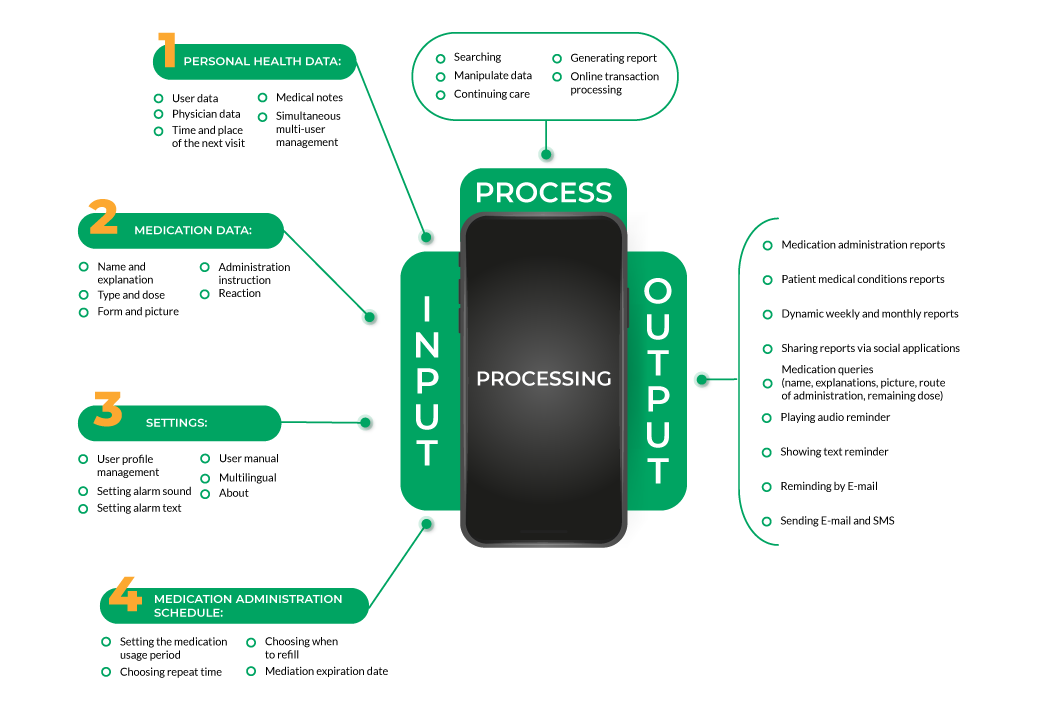 Medication Management App: Functionality List
Developing medication management applications, it is advisable to set the following features as mandatory:
Particularly, a refilling reminder comes as one of the most top-rated features as it lets patients get notified when a certain number of pills is still available while alerting on the necessity to replenish the stock.
The app alerts users on time to take medication for both prescription medicines requiring regular intake or single intake.
Vital signs tracking is important due to requirements of checking health parameters prior to intake of certain pills.
Tracker for storage of health data and reporting on medication progress
The app provides users with the option for tracking details on medication intake, monitoring multiple health parameters, storing health data, and sharing information with medical professionals. Moreover, the mentioned options for sharing data must come in compliance with official regulations.
The pill trackers can supply consumers with highly valuable information on medication side effects, especially upon the first day of medicine intake.
Not to struggle with medications scheduled at different times, there is an option for setting the medication intake timetables.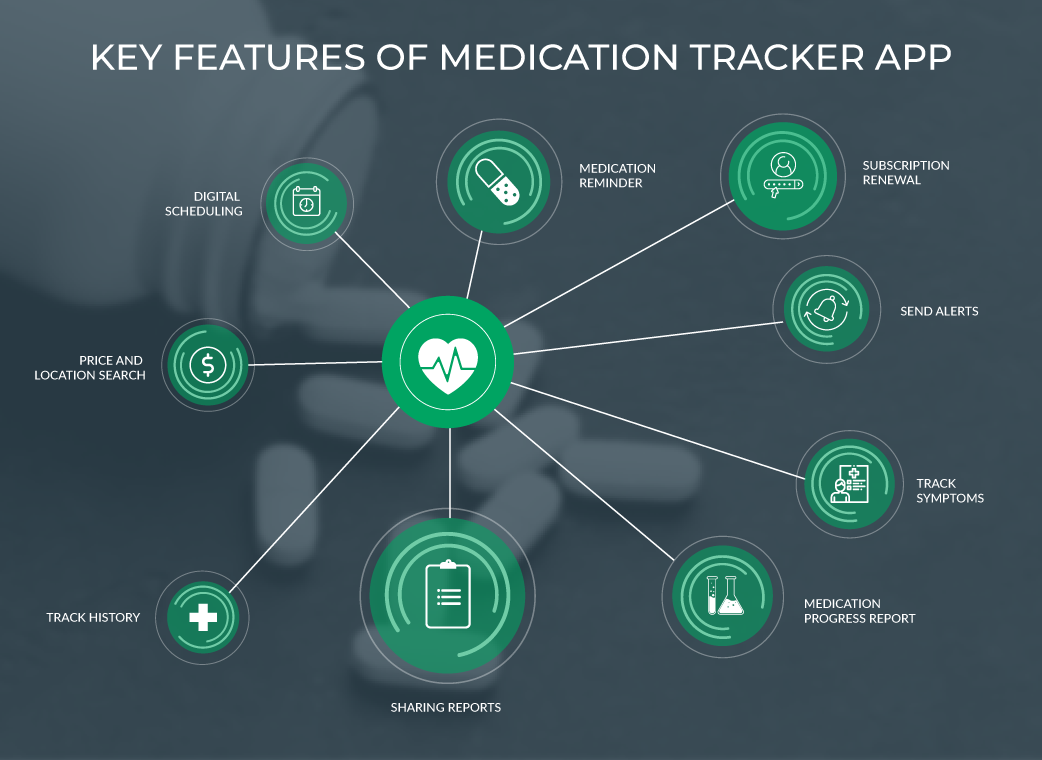 Subscription renewals when healthcare consumers continue using services in the next billing period occur through several scenarios, and seamless transparent mechanism comes as essential.
Synchronization across multiple devices
It is a must to ensure access to pill reminding and tracking across all the connected devices. Hence, wide integration of the app with multiple gadgets is a welcoming feature across all the medication management domains.
Pill interaction verifier
By including a checker for drug interaction, users can feel confident about compatibility of the drug with other pills. A pill tracker integrated in medication database enables a user to get instant notification on adverse drug reactions.
Our Expertise: Healthcare app for medication management, doctor's appointments and symptoms tracking
How to Build a Successful Medicine App
Stages of building the medication management app imply taking the following steps:
Alongside task definition, the team explores the market, present analysis of competitors, sets business goals and chooses relevant implementation models.
At this stage, requirements are collected and the team creates a feature list followed by the sub-stage of prototyping and actual UI/UX design.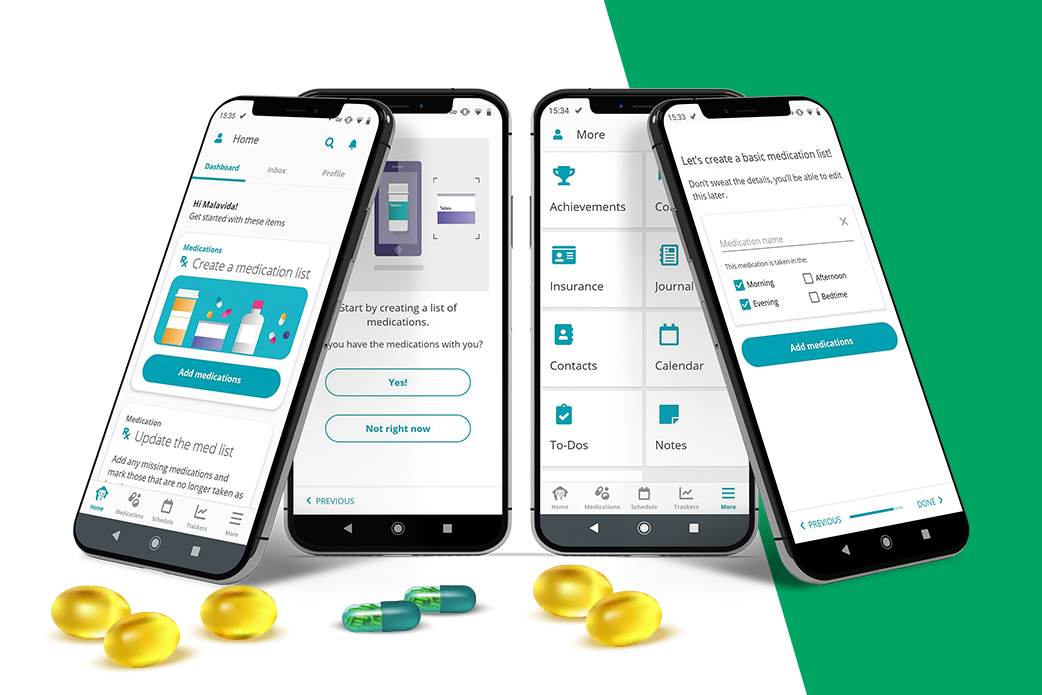 This stage is self-explanatory and implies deploying and testing for the best development results.
At this stage, the new app pilots its functionality on the market and reaches its audience.
The stage is on-going as it refers to updates and bug fixes.
LOOKING FOR A TECH PARTNER? WE CAN ASSIST IN DEVELOPING YOUR PRODUCT
The interface, being the foundation of any digital solution, comes of utmost importance in case of medication management apps regarding the fact that their target audience includes seniors.
A user-friendly interface enables customers to deal with information pertaining to medicines, prescribed doses, frequency, and time without any extra effort.
What Factors Determine App Cost
The estimation of development costs depends on the following factors:
● App basic feature set
● App advanced functionalities
● Third party API integrations
● Documentation including certificate of compliance
● The geolocation of development provider
● The actual size of development team required by project.
Overall, the cost is mainly affected by the type of application, its complexity, API development cost, and expenses associated with app maintenance.
Establishing the partnership with a reliable healthcare software development provider guarantees you cost effectiveness and observation of deadlines. Do not hesitate to contact us at [email protected], and we will consult you for free on a cost estimate of your project.
DESCRIBE YOUR PROJECT IDEA, AND WE'LL ESTIMATE IT FOR FREE
In Conclusion
The growing demand for digital solutions presented by medicine apps that can address medication management issues is projected to rise further and move consumer technology forward, which in its turn highlights the demand for reliable mobile healthcare app development providers.
CodeIT comes as a top choice due to the ability of our company to meet clients' requirements and deliver the impeccable quality custom service in medication management app development.