To compete in today's aggressive business industry, you can't neglect the significant role of an app. It is one of the most important aspects of a business's marketing strategy. It helps in reaching out to large public at once and strengthens your business identity.
As a matter of fact, mobile apps are no longer just an option for a business but a basic necessity!
Mobile apps are now part and parcel of almost every conceivable business, despite their size and even number of customers. After all, in the era of Artificial Intelligence, what else could be the easiest and simplest method to engage a large audience than an app?
For a business, a mobile app is a single platform that can be used to operate a range of other processes like the promotion of your product, offering a discount, earning revenue by means of in-app advertising and introducing coupon codes. All of this spread the word about your business online and through your online customers.
Creating an App for Your Business is a Planned Strategy
However, making an effective and good app for your business is as important as the idea itself. Never leave the job undone or start it unplanned. This means always avoid ending up with a bad or poorly functioning app. This can significantly affect your business's reputation. A poorly designed app is no better than making no app at all. Also, it will be much harder to shake off all the bad rep you might get for your app, failing to be up to scratch.
When we speak of a bad app, it means an application that fails to engage customers and is not as responsive as it should be in achieving its main objective. Such an app is an additional cost for your business in terms of development, ongoing upgrades and maintenance and also a danger to your business reputation. This is exactly why making an app for your business is one thing and hiring the most professional and an experienced developer to perform the job is another.
Every fledgling business must factor mobile app development into their plans right from the outset. While the idea of making an app seems like an easy start, understanding the purpose of your app and deciding the customer segment to capture is certainly a challenging part.
To help you further, let's discuss the key factors or considerations that every business must take into account before developing an application.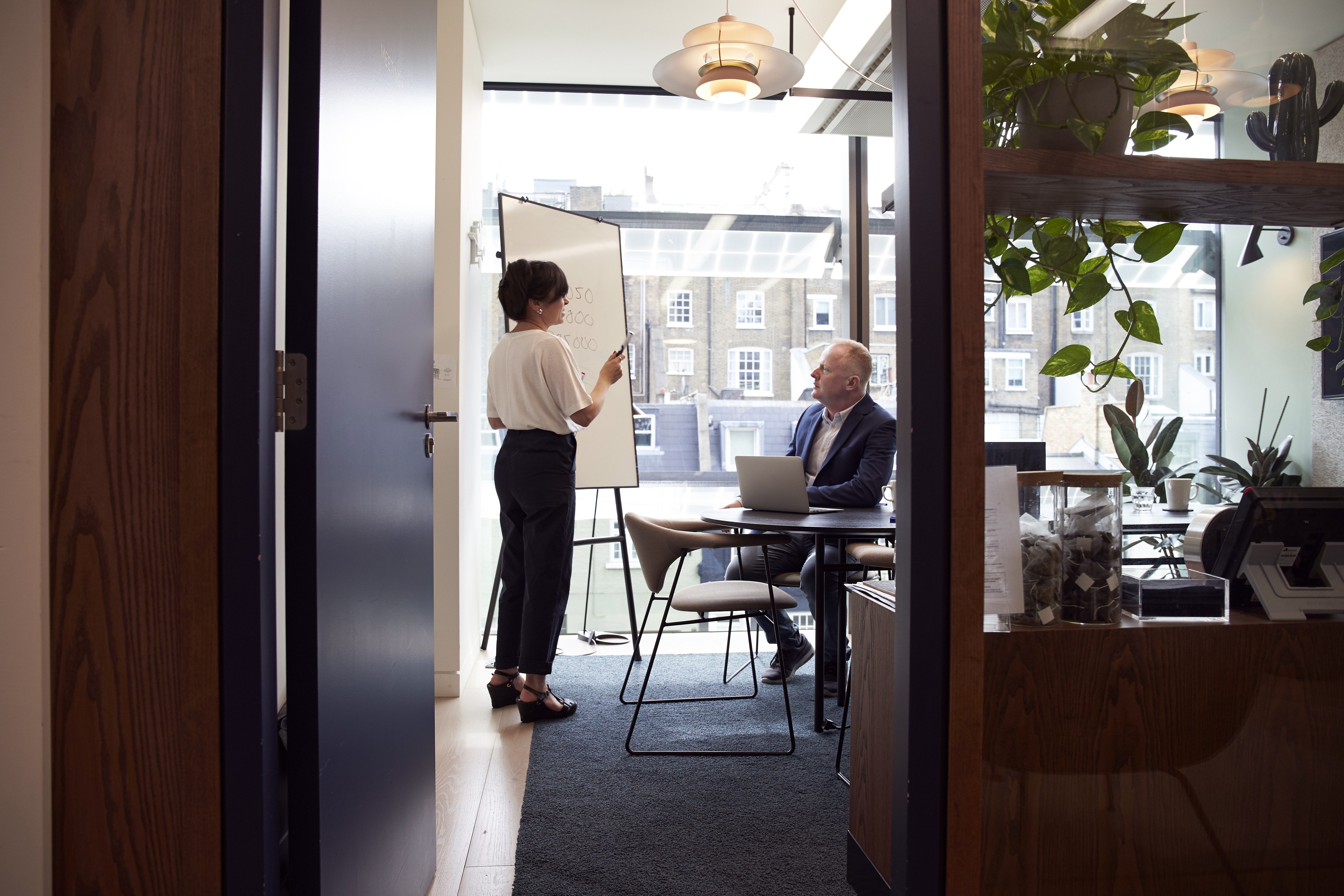 Key Factors to Consider While Developing an App for Your Business
When you consider the following factors, it not only extends your reach to your customers but also helps employees to improve their work performance by using the business app.
Your App is Not about Placing Extra Content
Any business that lacks the vision would consider their mobile application as an additional screen to place extra content in. Such business fails to realize that an app is an absolutely separate entity. Thus, it should be designed to add real value to the need of customers.
An app is like a long-term investment for a business that translates into business success. Since browsing habits have shifted from desktops to fully functional apps, it is indispensable that your app must tick all the boxes as this could be a defining factor in the success and failure of your business.
Clearly Define the Purpose for Creating a Business App
No business can have a successful business app unless its purpose is clearly defined. As a matter of fact, a business' decision to create an app but without having a clear objective or goal in mind is equivalent to design an already failed app. The goal of an app decides its success and failure in the long run. This may include the targeted number of downloads, analysis of how often users return, the response rate of users when offers are made, the relevancy of content and an idea about users which are actually opting in and providing their email addresses.
In other words, before working on your app, you must know the product you are selling. What it is about and the feel and look you want it to have like font and logo color. Also, you must know the content you need to put in. For instance, you may easily integrate your app with the YouTube channel or your blog that has existing content.
Incorporate Features to Simplify Workflows
In case you are designing a business app that is not just aimed to improve customer engagement but also to meet employees' needs to further simplify their workload, you must consider a few points. Your app should be impressive and must be tailored to meet employees' and company's needs. Otherwise, it is just a waste of money and time.
To make your app helpful and productive for your employees, first, learn about their needs as well as the environment in which they work. For this, you might also need to take the opinions of your employees. Simply spend a day for this purpose: sit with employees, learn more about their working environment, business patterns, habits, take interviews and then decide the type of app that will best work for your employees.
Also, add all the relevant features in your app that would make your employees' job easier such as direct and instant communication through the app.
Keep It Supported On Different Platforms
This is an era of Android and it is one of the most supported platforms by many software and applications. It is preferred by people worldwide whereas iOS mostly focuses on premium users and enterprises.
For instance, as BlackBerry is gradually disappearing, Windows 10 is coming up fast. So as you build an app for your business, be considerate of the used platforms to ensure your app is supported on all major platforms. This will also help in keeping the devices, owned by the companies and employees, compatible with the app.
While Android holds around 40.1% of the entire U.S Smartphone market, Apple's iOS has captured a 26.6% market share.
Both of the platforms are significantly growing every month. For now, Android and iPhone are one of the most fundamental platforms that matter while every other platform is considered irrelevant. There are many tools now that will help you launch your app with the support of both of the platforms.
Application Performance
A great app design involves investing a lot of resources and efforts. That is why if the app is not working at its optimum functionality or if its performance is poor, all the invested time and efforts will go in vain. To fully analyze the impact of your business app on the success of your business, you must ensure having the correct mobile app metrics and KPIs in place - right from the start.
Many businesses fail to pay timely attention to that. As a matter of fact, if you cannot measure the performance of the app, how would you know if it is causing a negative effect? Maybe you are just assuming that it is working absolutely well while neglecting the need to spend more money on its development or upgrade. Also, one of the most major mistakes in evaluating the performance of your app is to rely on the number of downloads.
Certainly, it is one of the most important factors to watch out but there are some other important factors too, that must not be neglected like actual usage of your business app by the customers.
Understand Your Target Audience
Mobile applications are designed to make customers interact and engage with their favorite brands such as yours. But this does not free you from the responsibility that you must also recognize what they are interested in. Apps enable different community feels and new kinds of user experience than the web, this results in commerce opportunities and real engagement.
In comparison to the website, loyal and happy customers spend more amount of money in business apps and come back quite frequently. But you must drive loyalty, no matter if it's by having visual content or by pushing messages.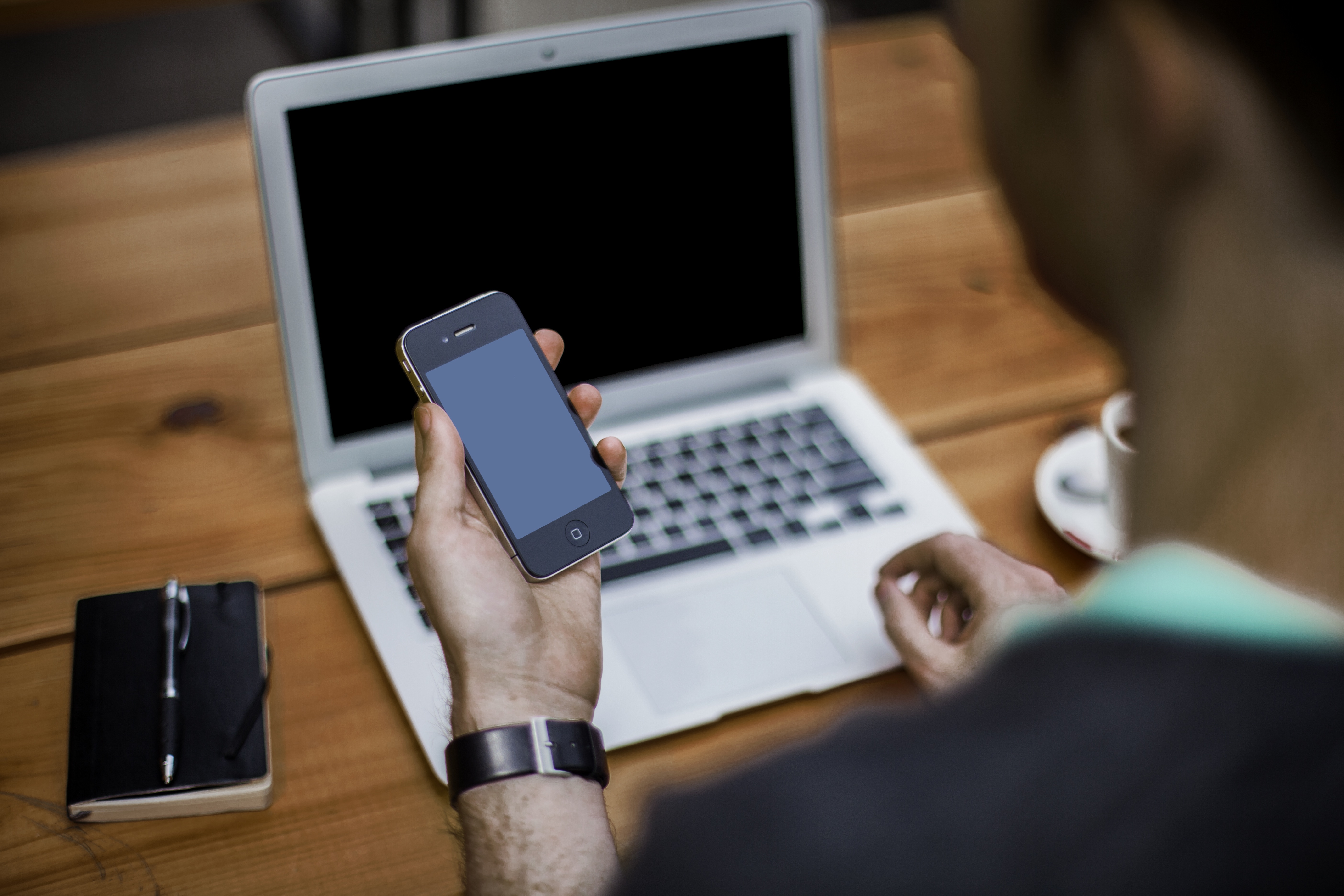 Thus, your app must prioritize user experience and satisfy the end user needs while offering the optimal and best solution for their problems. In fact, stuffing all the relevant and required features in your app is much more important than focusing on its design. Any business app that is built upon an absolute objective must provide users what they actually need while simplifying their tasks. If it is designed to be used by internal employees as well then it must focus on strengthening team members' coordination, even when employees are working from remote locations.
App Engagement and Interactivity
Generally, all of us download an app or use it for some particular purpose. In fact, most of the time we abandon or uninstall the app as soon as we achieve our goal. This happens due to apps' heavy storage consumption and battery usage. That means that if you want your customers to get back on board and continue using your app repeatedly, you must prove the utility and value of it.
You can increase the app interactivity and engagement in many ways. One most commonly used method is to remind the customers of your app through Mobile Ads. Similarly, push notifications are also another proven way to send particular incentives and reminders to your customers. But make sure you keep the message relevant to the user. Lastly, you can use feedbacks as one of the best tools to improve engagement with the customer while enhancing the overall app experience.
All of these are awesome opportunities to improve engagement with your user but the only way to make it work is to plan in advance and keep a follow-up.
Your App Also Needs a Marketing Strategy
Just like your business need a marketing strategy to improve its conversion rate, similarly, your app should also be supported by a proper marketing strategy from the development stage. This factor is usually overlooked by small business. It is always easier to promote a new app than an attempt to foster interest after the post-launch of your app.
The marketing strategy doesn't need to be expensive or complex but you must launch your app with a proper marketing strategy.
You ask simple trick - just share the app over social media or place an 'App Store' sticker on the business!
Don't know where to start? Our specialists will help you!
The Final Words
The fundamental appeal of business-centric, the branded mobile app is quite clear, adding portability, location targeting as well as other radical technological enhancements to what your business does. The potential of business apps extends far beyond conventional marketing. While some companies leverage apps to promote their services and products, smart businesses develop mobile apps to support social media interactions, customer loyalty programs, online purchase transactions, and turn-by-turn directions.
Last but not least, it is always advisable to outsource your app development to an experienced and professionals team of developers. They are experienced enough to deal with complex apps development. When you work with professionals, you receive the desired results in a much shorter time span. Moreover, hiring a developer also gives you the ease to access them at all times.
Further Reading:
How to create a mobile app business plan
How long does it take to create an app?