The Definition and Challenges of the Enterprise Mobility
Enterprise mobility is a top priority for 71% businesses, and another 63% are opinionated that it can help significantly in gaining a competitive edge. In terms of revenues, enterprise mobility is expected to generate around $240 billion by the year 2020.
To what extent have you incorporated the concept into your daily business operations? Where do you currently stand and what should your enterprise mobility strategy focus on to give you the edge that you desire?
Enterprise mobility and the bring-your-own-device concepts are completely revolutionizing the face of how businesses are conducted
These new technologies are changing the way your employees work and the manner in which you support them. That phone in your hand is not just limited to checking emails or your social media accounts; there is so much more to it
Your phone can access, store and transmit applications and related data like any computer. And so that means you can use it for simply any business task. For you to truly unleash the power, you must have a proper enterprise mobility strategy in place. As an employer, you should ensure that your employees can access all business data and apps on their mobile phones in a convenient and seamless manner. And when doing so, security shouldn't be exposed to any kind of internal or external threats, implying that you may have to implement some necessary measures in place.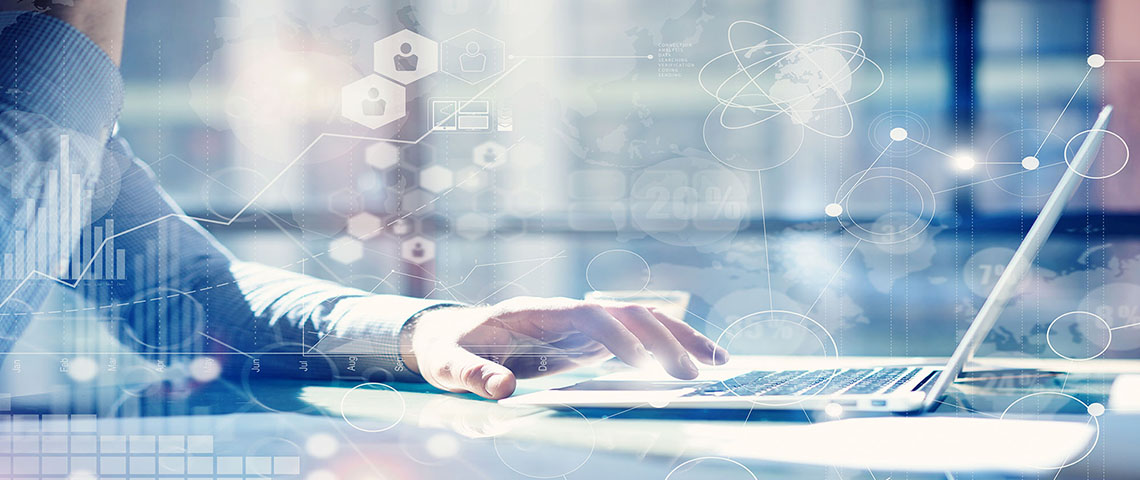 Defining enterprise mobility
Enterprise mobility refers to the trends of employees working out of office and using their mobile devices to carry out their daily jobs. They access business data and applications over the cloud network, and in turn, enjoy flexibility, convenience and the pleasure of working at their own times and in their own comfort zones. Many mobile based applications offer several collaborative features, which have allowed enterprise mobility to emerge at a faster rate.
What's in it for your business?
Performing operational procedures faster and more quickly

Collecting data more efficiently so that decisions can be made faster

Reporting and keeping a tab on KPIs anytime and anywhere to become fully aware of the situation. Should any issue arise; it can be resolved instantly

Generating higher productivity levels because of data collection in real time, AI, and advanced reporting processes

Reducing expenses and wastes

Allocating resources efficiently

Improving visibility into remote operations or projects, leading to better data-based decisions

Enjoying greater profit margins due to efficiency gains

Engaging employees by extending their communication and collaboration capabilities

Delivering critical information in real time
Building a framework
Great, so you understand the benefits which enterprise mobility can bring for your business, and some of you might be a step ahead, and even understand what is required for enabling mobility. You can empower your employees and motivate them to embrace the concept only when all applications and devices in this new ecosystem are of high quality, completely secure and always available. But how do you proceed from here onwards? Begin by asking yourself the following questions.
Which employees should be enabled and supported?

How can the device diversity be catered to?

What security mechanism should be deployed?

Which applications should be made accessible for mobile devices?

How can operations continue to be successfully managed?
Once you have these answers, follow the Enterprise Mobility network, which sheds light on enterprise mobility from various angles and identifies existing interdependences between users, devices, security, networks, and operations. Develop a strategy which would guide you and ascertain that your systems, processes, and architecture are aligned and integrated.
Components
End-user centricity:

Think about mobility from the user's point of view as you try to understand their expectations in terms of communication, collaboration and productivity.

Device Diversity:

Figure out the range of mobile phones and tables which your business should support.

Network:

Offer a seamless experience regardless of whether your employees connect to the organizational network via LAN, mobile broadband or Wi-Fi hotspots.

Adaptive Security:

Devise a security strategy which takes into account three main elements: the policies, the technology, and the people.

Operational Excellence:

Support employees such that their productivity and efficiency levels improve.

Applications:

Identify businesses applications which should be made accessible on a mobile device.
What challenges would you have to encounter?
The mobile device is rapidly becoming the preferred media for accessing personalized information, enterprise data and the internet in general. Already so many mobile apps exist, and every day new ones of them hit the app stores. This wide range of apps and devices is definitely convenient, but it does expose your business to numerous risks. For instance, when your employees bring their own device to work, they also bring their own networks. They often use their personal devices to set up wireless hotspots, to which they may connect their corporate devices as well, putting your business data at risk.
Even if you try to, it's difficult to monitor application usage on all these ad hoc networks, so what can you do instead? Frame IT policies and include network access in them, which means you are incorporating them as part of your enterprise security issues.
Here are some of the challenges which most of the enterprises face these days when deploying an enterprise mobility strategy.
Mobility roadmap

Application management and control

Ownership Costs

App provisioning and support

Device and platform diversity
You can better manage the plethora of information, app, and devices by focusing on MAC and DAC. MAC is Managing Analyzing and Control, whereas DAC refers to Devices, Application, and Content.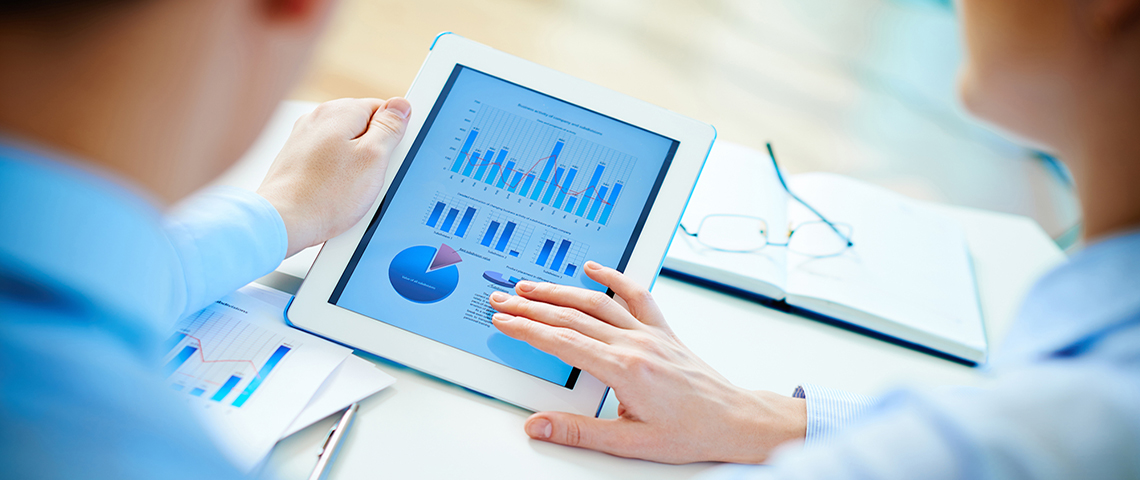 Dealing with the challenges
The best way to overcome the challenges is to manage DAC within your enterprise for which you need a relevant solution, often marketed as Enterprise Mobility Management or EMM. These are explained below.
Mobile Device Management
Mobile Device Management, abbreviated as MDM, is related to controlling the mobile device itself for managing mobility and security. Existing capabilities and solutions include device management, security management, enterprise network integration and policy management. All these are available at the device level and can be installed as an agent on the device itself which monitors all activities under the set business policies. If native platform offerings have to be accessed, then the devices may have to be pre-configured.
What should you know?
If your employees have separate devices for their personal and professional users to segregate their personal and business data, then MDM wouldn't be so effective.

The strategy is designed for devices that are owned by the enterprise and generally don't work for BYOD or B2C when users bring their own devices or use their devices for office work as well.

Procurement, operation and capital costs are on the high side.
Bring Your Own Device
Bring Your Own Device or BYOD concept refers to the scenario when you allow your employees to bring their devices to work. Doing so allows you to enable enterprise mobility in a more costs effective way because you don't procure any devices.
What should you know?
The BYOD ascertains security through a container approach, within which all enterprise applications can work. However, your employees may find it difficult to transition out from the limitations of this container back into their personal spaces, simply because the policies don't allow both spaces to be used at the same time.

Since the same device is used for both personal and professional usage, your corporate data may be at risk because there is a chance of it being shared over personal apps. A comprehensive BYOD strategy can mitigate this, however.

Applications should be created on multiple platforms, all of which should be approved.
Mobile Content Management and Mobile Information Management
Mobile Content Management (MCM) and Mobile Information Management (MIM) is a space where enterprise data can be safely deposited. The main features of such a solution are user authentication, data security for data at rest and in transition, data access, data modification, and version updates.
What should you know?
Native mobile apps are required for implementing an MCM solution because device memory is only accessible using native APIs.

Existing solutions only support the iOS and Android platforms.

The solution focuses on corporate data only and does not take into account device or application management.
Mobile Application Managemen
Mobile Application Management or MAM links the BYOD and MDM solutions, allowing lifecycle management of the mobile application. Perfectly fitting the MAC framework in B2C, B2B and B2E industry, MAC offers greater power in terms of policies and configuration management at the application level.
What should you know?
The control is either at the individual app level or container level.

IT specific configurations and policy management cannot be implemented at the device level until the approach is modified.

Upgrading the SDK or agent is difficult because they are bundled with the application.
Mobile Expense Management
Mobile Expense Management or MEM is designed for providing enterprises a way to track and control expenses related to mobile communication. Generally, these solutions provide insights into how the device, as well as the service, are being utilized.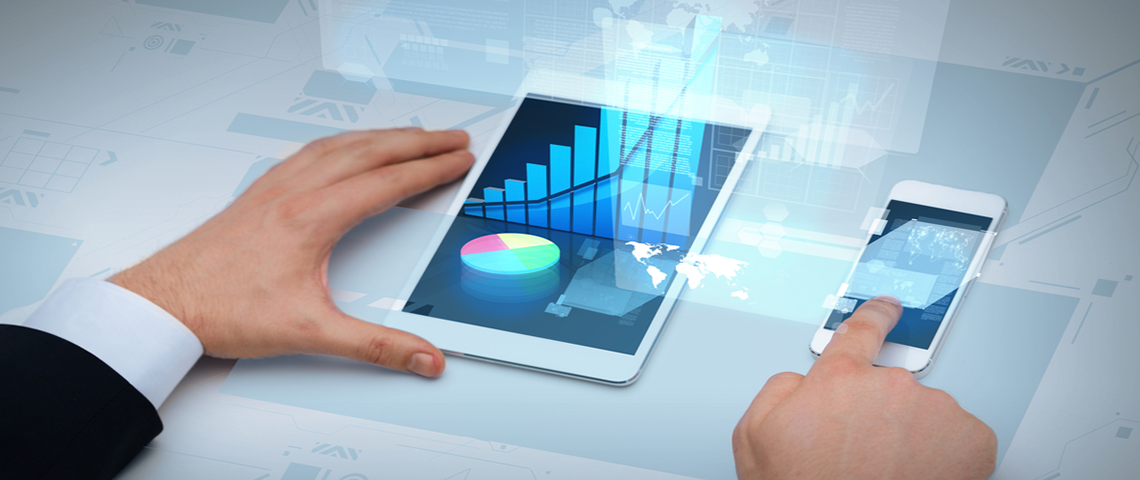 Features to look out for
When deciding between enterprise mobility solutions, choose something which incorporates most of these features.
Application Deployment
Considering a B2B and B2E environment, the applications are offered through the enterprise app store, which does make use of various processes like app validation and certification. Stores that are developed as part of the enterprise mobility solution itself ascertain that certified applications are accessible to authorized employees on authorized devices. This isn't the case if the app store is a public one.
Device Authentication
This feature checks and validates the authenticity of the device, ensuring that it owned by the user or the enterprise. Users are registered, after which access is provided via a multi-factor authentication system.
User Authorization
Users are given access to an application after their authentication and location details are confirmed.
Version Control Management
The solution should notify about updates based on the device and OS capability. Plus there should be an option that allows the app to be disabled when an update is being carried out.
Push notification
There should either be a dashboard or some kind of panel which pushes notifications related to pending updates, changes to configurations or the policy.
Data Security
Sensitive information should be secured with effective data protection policies. Data at rest or DAR must be encrypted through dynamic algorithms and any applications which allows data sharing should be disabled.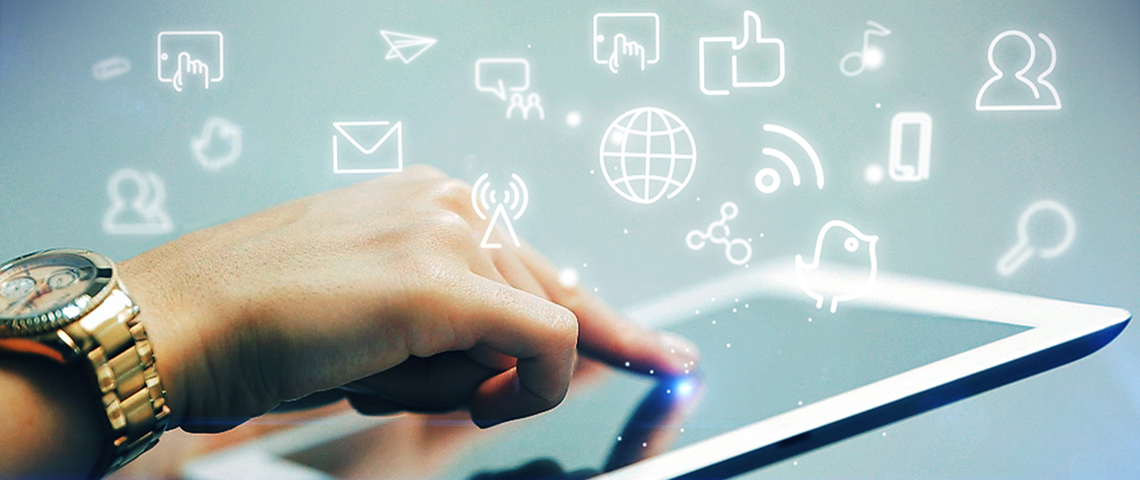 Key points to consider
When working on your enterprise mobile strategy, make use of the following guidelines so that you can enjoy the benefits to the utmost.
Protect anything that matters
You can't manage and control every aspect so focus on things that matter the most for your business. Choose a suitable solution type from the ones explained earlier and if required, you can even use a combination of any two solutions.
Prioritize user experience
Mobile devices have driven consumerization, providing people with powerful ways to share information and use apps. This sets the bar high for the IOT professionals, and the must ensure that they can provide an experience that can be compared to the convenience and freedom expected of working on a mobile device. So before you develop any solution, talk to potential users and find out more about their preferences and needs. Share the details with your chosen vendor, and they'll figure out a way to meet user needs.
Pay attention to service delivery
Your employees rely on several applications that include third-party apps and SaaS solutions. Consider a mix of these apps, and then figure out a suitable way to provide mobile access to your employees. Broadly, the four ways of doing this include native device experience, virtualized access, containerized experience, and a fully managed enterprise experience.
Automate the outcomes
Use automation for addressing general mobility needs such providing access to all data and apps on the new device through a simple process, should your employees lose their old ones.