Social media apps are vital for user engagement, product marketing and business growth. Considering the myriad number of platforms out there, how can you compete and create your own top class social media app that makes your brand and your company stand out? Technology is developing rapidly, so there are many great ideas to try out and new opportunities to avail.
Bear in mind that whatever app you create, it should have a separate mobile version as well to ensure success. And a question arises, what about the costs? Well, they depend on the amount of work, required features, urgency and other similar factors.
Various Aspects Of A General Social Media App
User Management

Email registration

User Engagement

Email notifications, SMS, push notifications on mobile devices, public activity on Facebook and other social media platforms

User Communication

Structured data, text, audio, videos, images

Geo

Location tags, advanced location queries

Data Sources

Existing data integration sources, 3

rd

party apps

Web Portal

User and data management through a web interface

E-commerce Payments

Multiple payment options

Security

Data encryption
What's in it for you?
Offering a social media app to your users has numerous advantages.
User loyalty

– Your app would attract more users, forcing them to remember your brand and thus, become more loyal, especially if your social media app is top-notch.

Brand awareness

– When promoting your app, you are indirectly marketing and getting leads for your brand as well.

Greater traffic

– Social apps can increase website traffic which may lead to higher ranks on SERPs and improved credibility.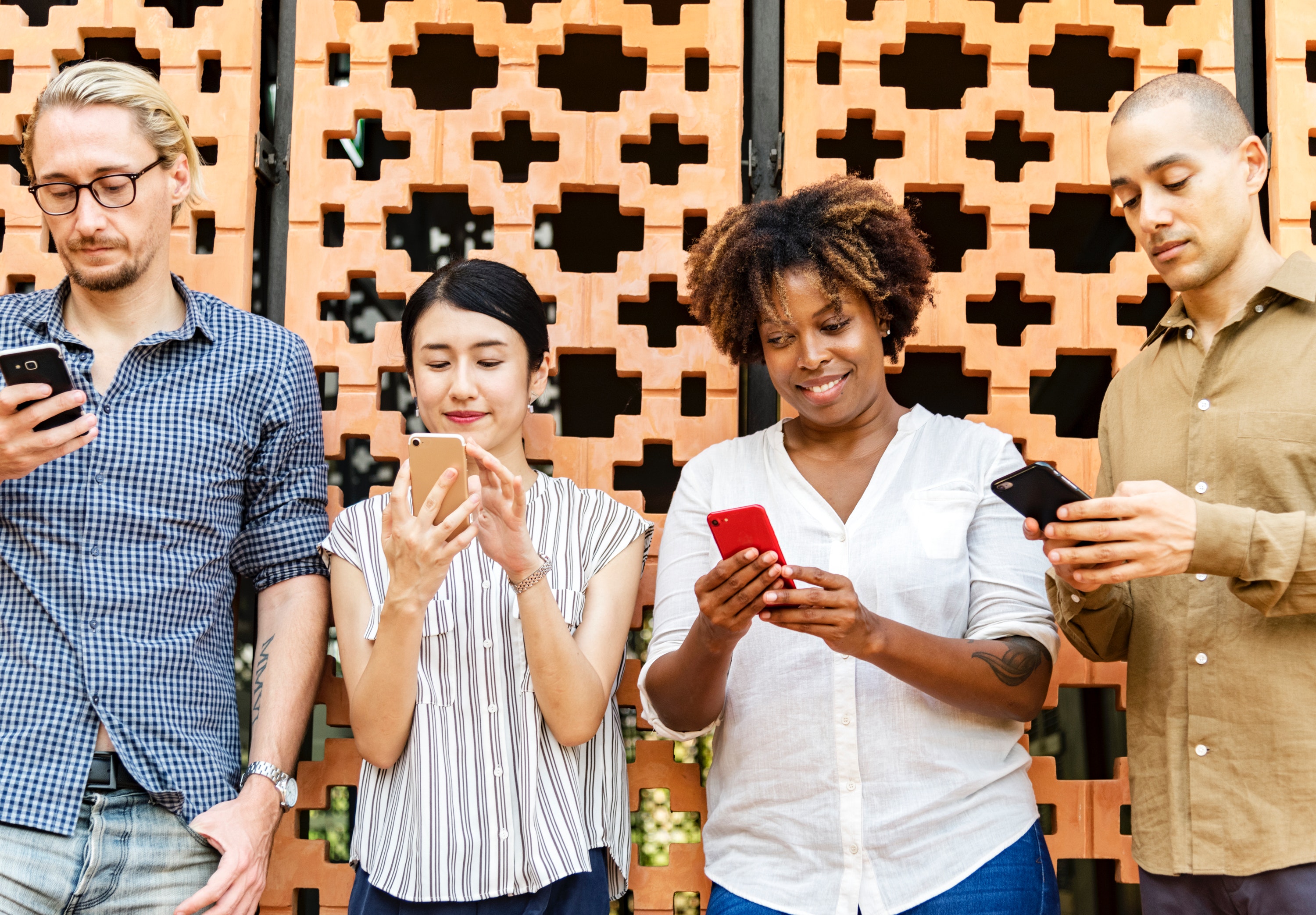 Creating a social media app
Developing a connection with the existing platform
Users already have a presence on anyone or even multiple social media platforms, and creating accounts on too many of them can actually be annoying. Your app can generate a better user response if it allows users to log in through their credentials on other similar platforms. So integrate your app with other social media services, reducing the number of user registration steps.
Offering opportunities for expressing and sharing
Every social media user thinks they are unique and want to show off their creativity and skills to the world. Your app should offer certain features that can help a user introduce a personal touch and express their thoughts, beliefs, and opinions. So offer features that allow users to customize their nicknames, backgrounds, profile pictures and other display aspects of their public profile or page.
Building a network
What's the core purpose of any social media app or software? it is to connect with other users on the platform. Your app should only allow users to connect and make friends, and should also offer a means to invite friends not on the platform through a single click or step process.
Arranging the feed
Newsfeeds are ruined by almost every social media platform, showcasing the content generated by users. Photos, audios, videos, statuses, and even location check-ins should be combined together into an easy-to-go-through news feed. Also offer options that allow users to share other user's content and posts, express their opinion through comments and show their liking or disliking.
Interacting with other services
Your app can offer an above par user experience only when integrated with other similar services. Your users should not have to choose between services they have already signed up for or subscribed and should be able to access all of them, along with being able to select new ones that seem interesting.
Generally, any social media app should be integrable with the following third-party services.
Relationship Networks

– Relationship networks are used for communication purposes and are divided into different categories like personal networking, professional networking, and dating. Facebook, LinkedIn, and Badoo are respective examples.

Media Sharing Networks

– Media sharing networks offer an opportunity for sharing photos and videos such as YouTube, Vimeo, Flickr, and Instagram. Content scaling is a distinguishable feature – some of these platforms only allow users to publish short videos that are automatically deleted after 24 hours whereas others even offer features to set up a user's own personal video channel.

Online Reviews

– Online reviews bring together the various opinions of existing product and services users in a single place, allowing potential ones to form their own opinions, and accordingly decide if they should or shouldn't buy the product. For instance, Yelp lets users leave recommendations and comments for locally established businesses.

Discussion Forums

– Communities, Q&A services, and forums are among the first-ever kinds of social media platforms, the core pursed of which is to share knowledge. Modern choices include Quora and Reddit.

Social Publishing Platforms

– these include blogging platforms where a user can publish text, images, videos, and other media. Twitter and Medium are examples.

Bookmarking Sites - Pinterest and StumbleUpon are popular bookmarking services through which a user can collect the content of interest in their personal libraries. This content can be followed and viewed by other members.
Establishing a means of private communication
While a lot of information on a social media platform is public, your app should allow users to communicate privately with each other. And this communication should be secure.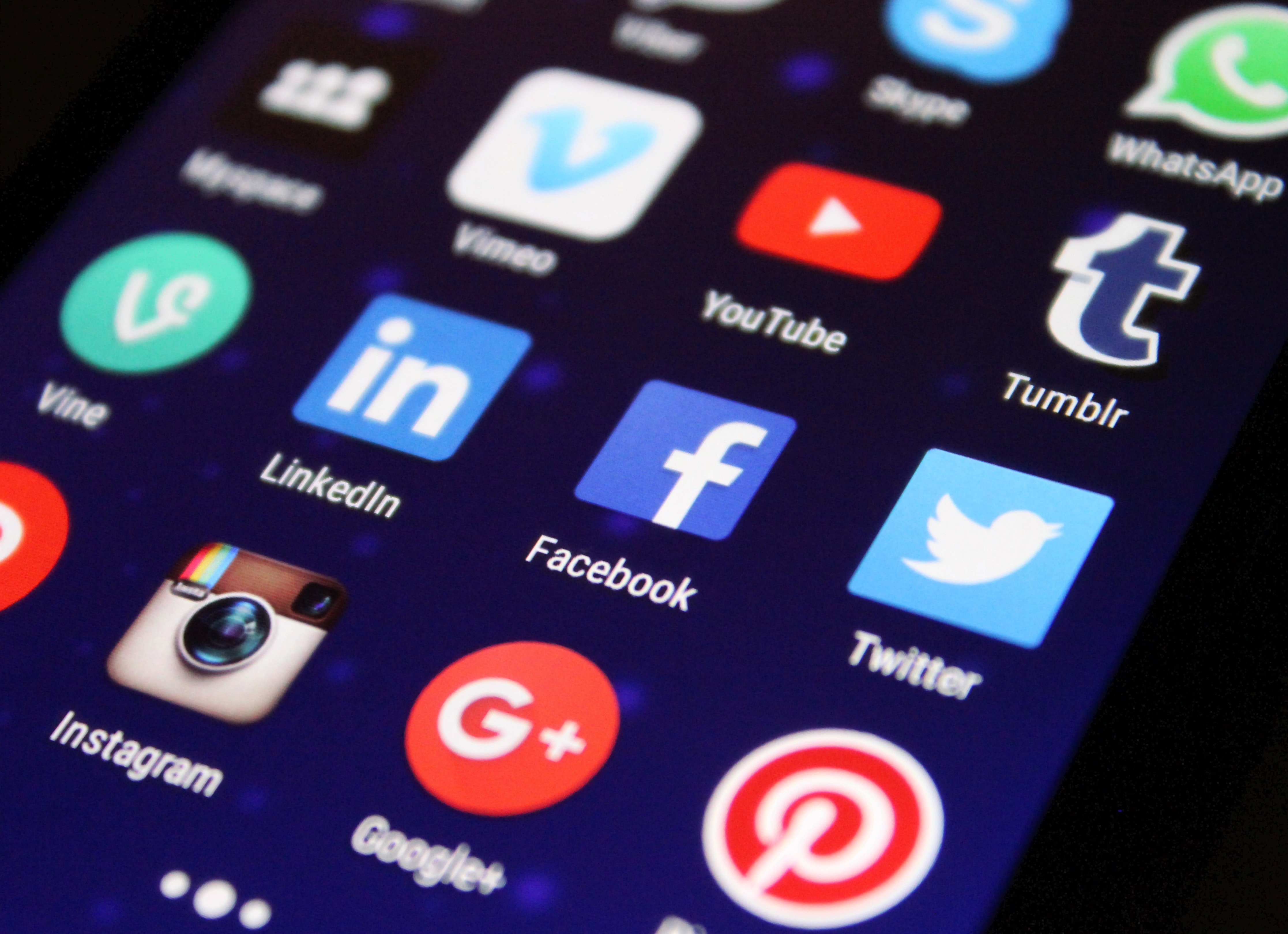 Understanding the main phases of social media app development
Strategy
During this phase, study the basic idea and analyze competitors. Develop a persona of potential users and define key performance indicators and their acceptable levels.
Don't know where to start? Our specialists will help you!
Design
The designing stage can be broken down into several steps like sketching, wireframing and prototyping. During sketching, you develop a basic outline of the application, understand the logic behind and figure out the total number of screens and the manner in which they should interact with each other. Wireframing is another important design step that provides a skeletal structure of the app and gives you an idea of the offered user experience. The prototyping stage involves developing a working app model so as to understand the product better and thus, minimize changes in the MVP version.
Development and Quality Assurance
App design and development should generally be conducted simultaneously. Once you have come up with a prototype, start by building a backend, configuring servers, databases and other required components. Later on, develop the front end: focus on user experience and try to improve it in any way possible.
Continue testing the application manually and automatically during this phase.
Publishing and Marketing
The publishing stage involves creating promotional materials such as screens, user manual, and video guides. When your app is fully developed and usable, you'll also have to market and promote it among the masses.
Essential Features of a social media app
Your social media is likely to be more successful if it offers the following set of features which are what the users look for and are an inherent part of all social platforms.
Simple connectivity
What's the purpose of any social software? Bring together all users on a single platform, but all of these users would be attracted only when your app offers ease of connectivity. Develop a simple and easy to understand the navigational process with all buttons in the right places on the screen. The signup process should be quick, and like we already mentioned, your app should also allow users to sign in with their credentials on other social media platforms.
Customization options
Every single social media platform offers users various options to customize their profiles and pages. While users have been sharing statuses and posts for quite some time, live videos and Snapchat are relatively newer trends.
When sharing content, allow your users to apply various filters to images and videos, add texts or other special effects.
User Following
Instagram gained popularity due to many reasons, one of which was the easy way in which users could get more fans and increase their following in a comparably shorter time period. If your app also features that allows your users to expand their flowing through simple ways, it will generate greater interest.
Platform
Which platform is the best? Choices include iOS, Android and even Windows. Yes, down the road, you should launch your app for all popular platforms, but in the start, restrict yourself to a single platform only that supports features you want in the app and is available on various devices.
Security
Encrypt all data related to your social media app through strong mechanisms. If there is any breach, you'll likely lose user trust and your reputation would be destroyed.
Notifications
Your special media app must be able to consolidate all user activity onto a single screen or view. Moreover, the content of other users should be easily discoverable and generated continuously over the news feed.
Tracking performance
Great, so you've finally developed an app that apparently seems popular and is being utilized by a large number of users. But how sure can you be? Metrics are important for evaluating app performance, assessing user engagement and figuring out improvement opportunities. Generally, any identified issues and bugs are addressed in subsequent versions.
Performance metrics can be divided into five main groups: sales, marketing, finance, user and acquisition. Here are some of the most important KPIs that should definitely be tracked.
Metric
Description
CPI

The Cost per Install or CPI is determined by tracking user installations generated through advertising.

CPI = Total Advertising Costs/Total Number of Installs

CAC

Customer Acquisition Cost or CAC measures the overall marketing efforts required to attract potential customers.

User Activation

User activation reflects the total number of active users: values are compared with total downloads.

User Retention

User Retention is the total number of users who return after their first visit. Whenever new app versions are launched, be sure to check out the retention rate because it'll help you know if your app appeals to existing customers or not.

Churn Rate

Churn rate measures the total number of users who don't use their social accounts anymore.

User Engagement

User engagement measures actions that reflect a user's interest in an application. For instance,

Session Length

is the time duration between a user starting and leaving an application. The greater this value is, the more interested the user would be in your app.

Burn Rate

The monthly amount being invested in the app every month such as server costs, marketing costs, and staff costs.
Remember:
Name matters. So come up with a really good one that entices your audience.

You can attract more users when you market your app through a well defined and cleverly crafted plan. Utilize various promotional channels, both online and offline, to spread the word. Also, contact various bloggers and influencers, and see how they can help you promote your app.

Start by developing a

minimum viable product or MVP

version first which would contain the minimum set of core features offering the maximum value to your users. Roll out the developed app, test the idea, analyze the results, and use them to come up with subsequent versions. This approach reduces time, costs and efforts significantly allowing you to launch the app more quickly and effectively.

Ensure that you have extra features in your application which aren't offered by similar social media platforms and services. Come up with unique selling points and focus on them from the very beginning.

Create a dedicated website for your app

that should be powerful and compel visitors to download your app. And when done, design a landing page as well is targeted so to as to result in a

higher conversion rate

.

As good as your app may be, users will likely reduce their usage after some time. So keep reminding them that you exist by providing notifications through various means. But schedule them at a time when your targeted audience is likely to be free. In case, they haven't signed into or launched your app for quite a while, you can send them a friendly reminder and highlight essential features.
Further Reading: