All should collaborate in accumulating, analyzing, acting on, evaluating, standardizing and improving the use of accurate and appropriate data. That makes the foundation for the optimized value-based healthcare delivery of our future!
It is no surprise that today's healthcare industry is experiencing a revolution. It is driven by the irreversible surge in the availability and quantity of data. Not long ago, clinical, researchers and administrators were compelled to make important operational, clinical and financial decisions on the basis of their experience, without having access to sufficient data.
But, thanks to the technological advancements of today's latest data architectures such as Hadoop, modern healthcare entities are armed with historical data and quality real-time. This has fundamentally changed how healthcare services are consumed and delivered.
Data-driven healthcare or data analytics in the health industry is the combination of technology and clinical innovation altogether. While the healthcare industry continues to generate a large quantity of data in various forms, it has become nearly impossible to fully manage the data over hard or soft copy formats. Thus, we are now introduced with a current trend that fully favors digitization of a large amount of data.
Even though the idea is still driven by some mandatory requirements, today's current generation prefer to go with 'Data Analytics'. It is a promising technique that supports a range of different healthcare sectors. In fact, big data platform has the potential to process terabytes or even petabytes of data and this makes data analysis a lot easier.
What data analytics trends are hot in 2023? Read it in our article:
Are We Prepared to Accept Data-Driven Healthcare?
In the modern world of analytics and big data, it is highly imperative that each sector gets an experience of being data-driven. The entire global market now looks for space that would increase their access and reduce pressure to utilize resources in a more cost-efficient way. While the health industry is facing the pressure to cut down cost, at the same time, it is also aiming to offer improved patient care.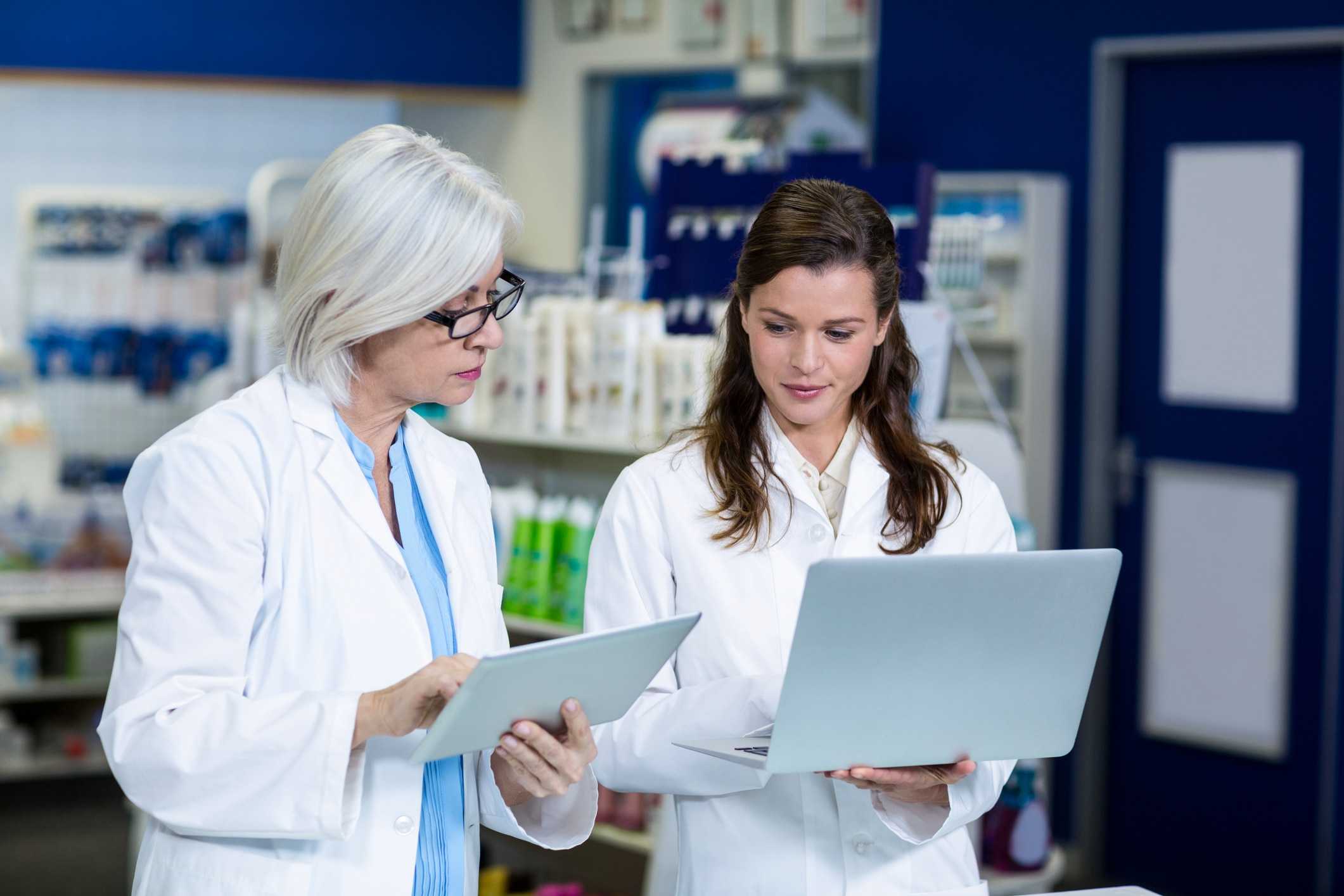 Most of the trends in this century depend on data. Every day comes up with a new digital experience. Also, analysis of this digital data is improving the fields of predictive and research analysis. And the increasing availability and use of internet now drive every sector's potential, including today's medical sector.
Undoubtedly, the medical sector has to be data drive to fully meet the future needs. As we know the healthcare sector is typically the most sensitive segment it hasn't fully grown in comparison to others. Now the medical sector has to find a universal platform to fully connect the people and physicians. And this is only possible once the healthcare receives the status of 'data-driven' globally. The primary advantage is the complex data segmentation into a more organized format so that it can be used by physicians all over the world.
The analytics technology of healthcare uses data for the complete analysis in the field of medicine. Not to mention, the developing countries are not emerging towards the use of medical technologies to get better with medical care. There is a drastic shift in the people's lifestyle which is becoming more health conscious. This has led to more opportunities for the health industry to be data-driven. Most people now prefer short hospital stay, safe patient data, easy meeting with professionals and high-quality treatment.
This is only possible with quick data exchange, cost efficiency and error-free information transmission. As customers are becoming a digital customer, needs have increased even more. It is inevitable to make information more digitized and standardized. If healthcare organizations wish to thrive in this competitive industry, they must become data-driven. This will help them achieve sustainable growth while improving healthcare standards.
However, planning or implementation of the data-driven technology solution is a daunting challenge. Here are some important business requirements and best practices followed by popular healthcare organizations.
Understanding Business Requirements
Before we discuss the steps to become data-driven healthcare, it is critical for an organization to fully understand the business requirements. Every healthcare organization, before the implementation of data-driven technological solutions, must hold a clear understanding of what it aims to accomplish. This also includes all the challenges that are likely to be faced during the implementation process.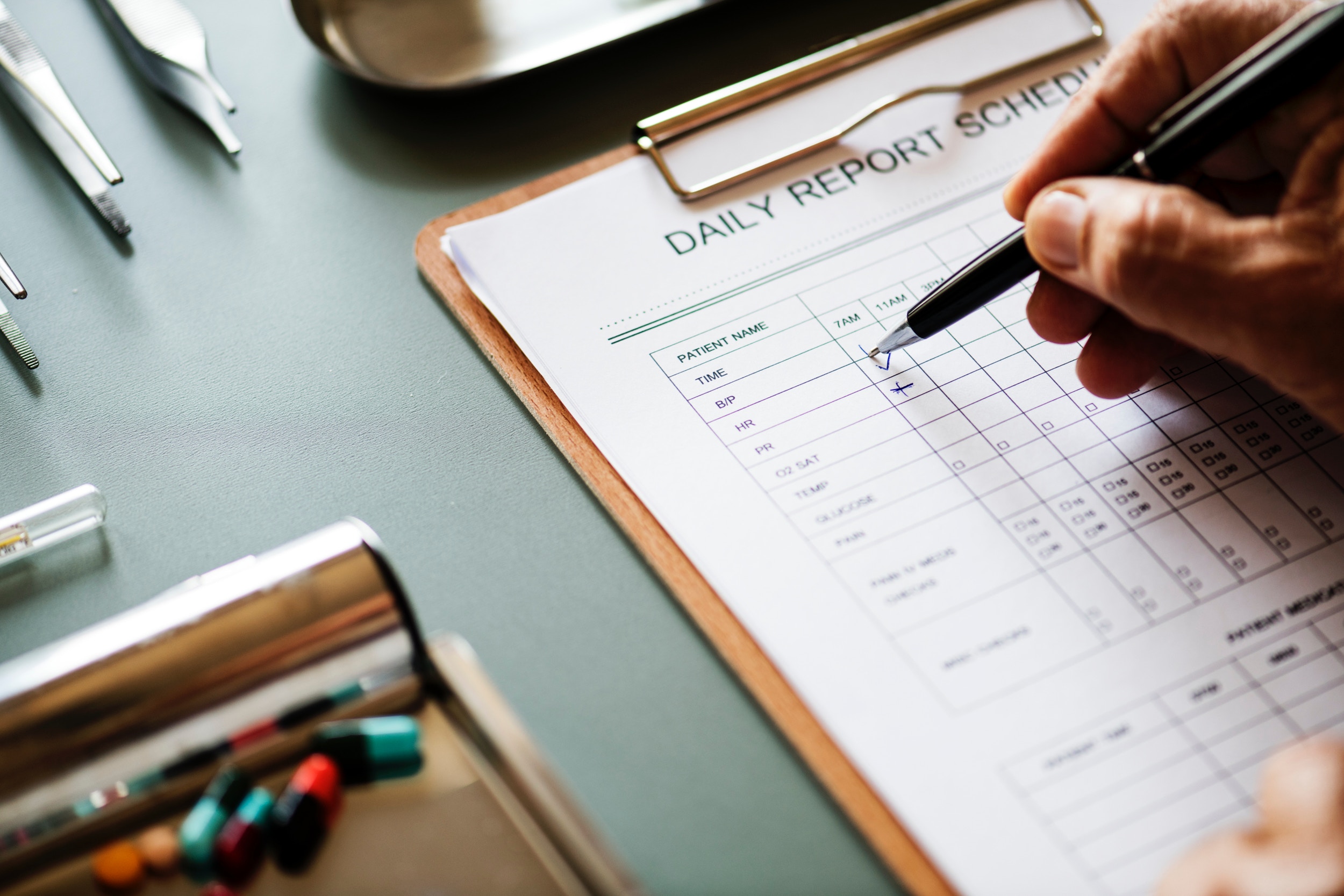 To build business requirements, an organization must determine the followings:
Quality measures

Stakeholder list

Training needs

Modified/new business process

Scheduling and cost parameters

Assumptions

Limitations and risks

Project completion criteria

Key business objectives

Scope statement

Current business process

Business problem statement
LET US SOLVE YOUR data CHALLENGEs
Steps Involved to Become a Data-Driven Healthcare
Any healthcare organization that aims to become a fully data-driven platform must commit to take and value data more like a strategic asset. This means making data a critical part of your overall culture, building an understanding of the accurate and complete data flow and taking actions upon data-driven insights.
All these organizations must encourage as well as reward the insights and data sharing. They need to have executive and management teams who fully understand the transformation. With that, the organization must build programs that help develop analytics and data skills all across the enterprise.
This progression involves the shifts in the systems and technology types that work with the data along with the evolution in the types of business questions that are being asked. Most of the organizations usually take the incremental approach to become data-driven but all of them should start the process by establishing a proper information strategy as well as a roadmap. They must put in place data governance policies and analytics platform comprising of the following five stages.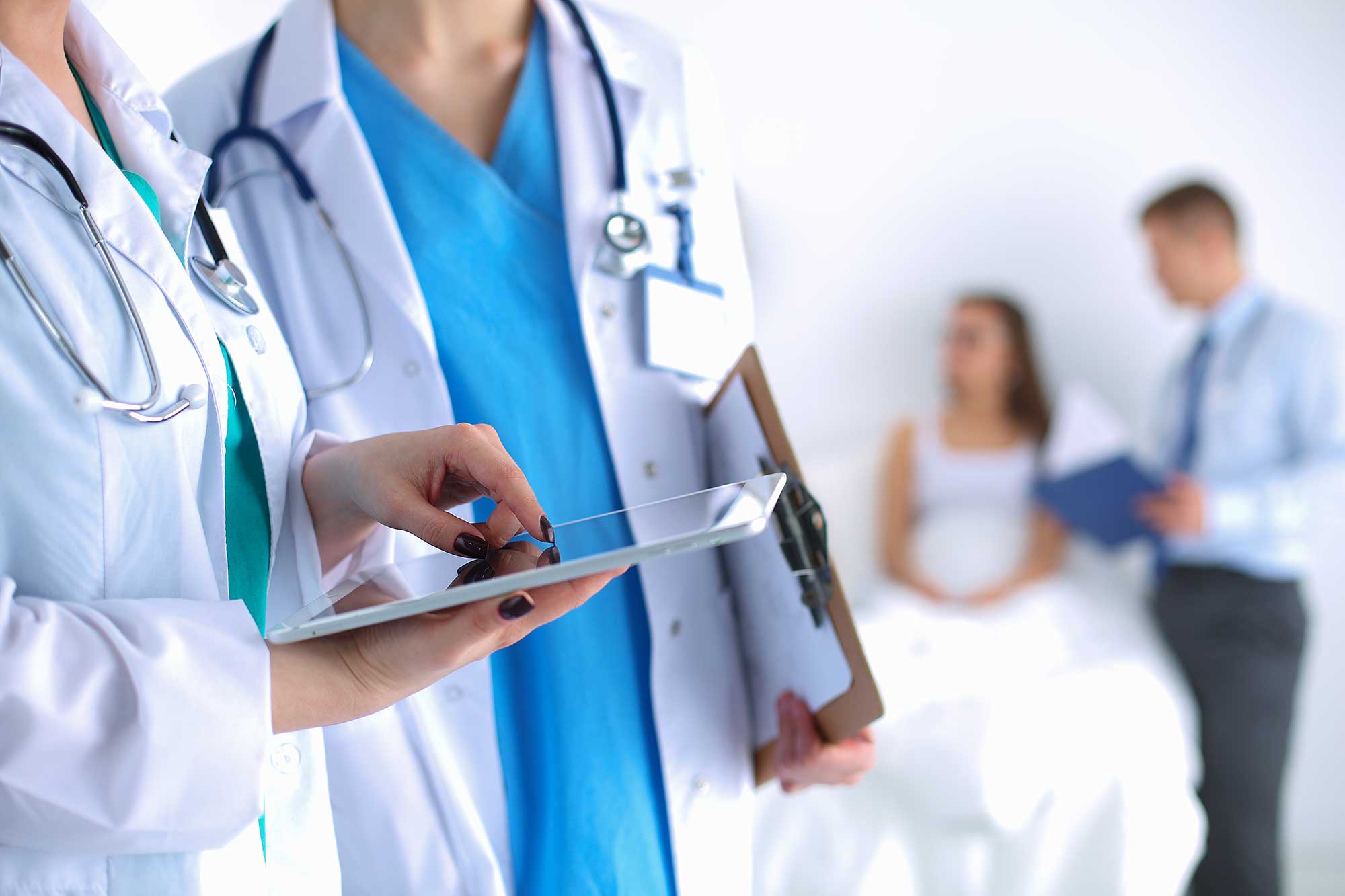 Define all possible data sources including both structured and unstructured data from operational, clinical and financial systems.

Propose data quality metrics while assessing and improving the proposed sources of quality. Assessment needs to compare data sources to create data quality targets while tracking improvements.

Integrate data sources and determine the right platform for data integration. The choice of platform will be based on different factors like structured and unstructured data, if data is stored or streamed historically or if exploratory analysis or reports are required.

Recognize analytics needs as this will help the organization to set priorities and ascertain the statistics and visualizations that are best suited to the task.

Manage and secure the data lifestyle. Organizations need to implement security measures for the protection of big data, related software and hardware and administrative and clinical information from both internal/external risks.
When a healthcare organization implements the above-listed steps, it helps to lay down the foundation to take out valuable insights while transforming the way healthcare is being delivered. The organization will be able to achieve the following aspects:
Identification of factors which may help to suppress the growth and advancement of chronic diseases.

Improve care for people (aging population) whose health is badly affected by societal and environmental factors.

Meet expectations of the consumer for better service and to offer a personalized experience through mobile and social engagement models.

Achieve better insight into the care and outcomes of patient

Meet reporting and compliance requirements for accountable-care and outcomes-based payment models
There are many big companies which have already taken a step towards data-driven healthcare. They are engaged in contributing towards data-driven technological healthcare solutions and developing different tools and solutions to support the platform.
For instance, Microsoft has been popular for dabbling health records since 2007. It launched software known as HealthVault that help you manage medical records. The software has been adapted to cell phones and connects to 3rd party apps from American Diabetics Association – Aetna, and others and allows users to track fitness statistics and manage prescription information.
Even though the software doesn't seem to be a critical part of Microsoft's business, it has nearly 9600 followers on Twitter and around 5350 followers of Facebook. Many healthcare organizations are also utilizing Microsoft products to gather digital health data like electronic clinical questionnaires.
Some of the other companies that have already taken similar steps to support and establish data-driven healthcare to include Phillips, Qualcomm Life, SAS, Samsung Electronics, Verizon, U.S. National Center for Telehealth and Technology, Merck Global Health Innovation Fund, Illumina, Google, Epic Systems, Apple and others are included.
Data is Reshaping Healthcare in Different Ways
The effective utilization of data is not at the heart of modern healthcare management.
After all, the use of data for treatment planning, informed diagnosis, and evaluation, is the cornerstone of professionals effectively caring for patients.
If we look at finance and healthcare, what do we have in common? You may think: nothing much but except for a fact that both are being disrupted by technology. Even though the process is encouraged and a total sum of $3.5 billion was equally invested in around 188 digital health organizations in the 1st half of 2017, indeed, the key to the meaningful transformation of the industry lies in the utilization of data science for healthcare.
In the US alone, around 1.2 billion health or clinical documents are produced annually. This means that doctors deal with a huge amount of data as their research base. Moreover, a large volume of health-related information is made accessible by means of different technologies hence opening better and new opportunities for more informed healthcare.
Being able to gather, arrange and process a large volume of data and to get a deeper understanding of the patient's body is the primary objective for thousands of machine learning experts and data scientists all around the globe. It holds a great potential to fully revolutionized healthcare on the basis of industry expertise.
The Big Challenges of Data-Driven Healthcare
For now, healthcare organizations are facing some big challenges around analytics and data:
The function of data has changed
Previously data was used for different tasks like seeking FDA approval, paying claims, new device or drug approval or supporting clinical and financial transactions. However, in just past 15 years, the questions being asked in terms of data sources are quite different than those which were built to answer.
Unlike previously, now we not only need data to answer siloed questions but now we also use data to cut across different facets and segments of healthcare. The real challenge is to figure out how to utilize this real-world data to successfully advance toward frictionless and high-value health care.
Identification of highest value technological innovation and its integration into the workflow of an organization
It is imperative for organizations to find different ways to fully discern only the best options from the expanding range of tools to facilitate their goal of becoming high-performing healthcare systems. The question still remains around how management and decision makers will use the big data power in ways which are of highest value to their organization, to themselves and the overall healthcare system.
Need consultation? We'd love to discuss your idea!
In the bottom line
The primary goal of all the healthcare organizations is to offer quality treatment at a very reasonable cost. In order to ensure a high standard of service to patients, healthcare providers must take the best medical decisions. But the large volume of unstructured healthcare data simple complicates the decision-making process.
This means that all doctor notes, call center records, lab test results, prescriptions, reports and discharge summaries must be safely and quickly stored so that they can access with ease and efficiency.
Data-driven healthcare is crucial to raise standards in fields like public health, EMR or EHR, patient profile analytics, fraud analysis, genomic analytic and safety monitoring. Data analytics has the potential to transform the ways all the healthcare organizations provide their standardized and sophisticated clinical facilities. This powerful impact of data and its uses is ideal to efficiently save patients life, improve the care and reduce the health facilities charges.
When we do have enough knowledge and resources then why not use them to efficiently deliver financial and clinical benefits to meet different healthcare challenges. It is better to lay the stepping stone earlier than waiting for the competition to begin.
Also Read:
6 Key Healthcare Technology Trends 2022