Mobile apps have quickly replaced a great deal of real-world tools and applications. Till the early 2000s, people used alarm clocks to wake up, MP3 players to listen to audio, digital cameras to take photos, watches to keep track of time, and notepads to save their notes. Today, all of these gadgets and tools have been replaced by mobile apps.
A similar impact has already changed how kids learn and play. Today, kids use educational mobile apps to build their cognitive skills, play games, and watch videos. Therefore, if you are a mobile developer, then you should consider designing mobile apps that are made for children. Here's a short guide on creating kid-friendly mobile apps.
Learn About Your Target Audience
Before starting with the development of a mobile app for kids, you have to focus on your buyer persona, i.e. those users who are going to download and install your app. Research indicates that 1 in every 2 kids knows how to use a smartphone. This means that they can download apps from the Google Play Store or iOS AppStore.
However, most of these kids are not authorized by their guardians to download or install apps. Parents first check these apps to make sure that their kids remain safe from any improper or questionable material. These parents usually download creative or problem-solving mobile apps, along with games, but as you can expect, they first check the game to ensure that it does not encourage any immoral or illegal activities. Therefore, create mobile apps for kids by factoring both of the above-mentioned stakeholders.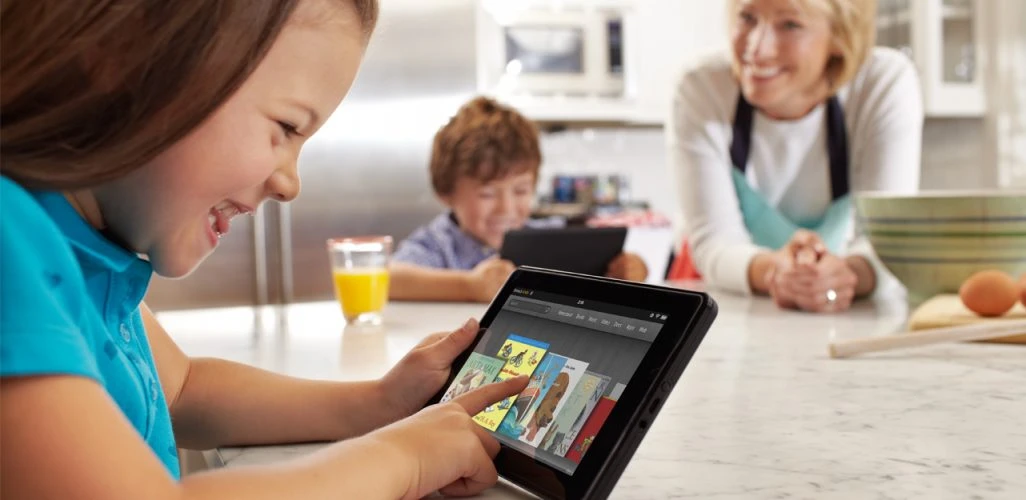 Identify Ages of your Users
"Kids" is a broadly used term, and it usually includes individuals between the ages of 3 and 15. Kids of each age range have their own expectations from mobile games. The following is an effective criterion to design mobile apps for kids of all age ranges.
If you want to target the 3-5 year age group, then keep in mind that these children like to play music, play with different colors, and desire any type of interactions. By especially focusing on your color strategy, you can tempt these kids into using your mobile apps.



Find out more about
If you want to target the 5-10 year age, then bear in mind that such users have more advanced cognitive minds, so you can entice them with mathematical tables, advanced puzzles, and other challenging apps.

For fostering relationships with the 10-15 years range, you have to solely focus on "easy" learning.
Design Suitable User Interface
To begin with, you cannot just neglect the splash screen; it creates the first impressions on the minds of kids. You have to ensure that the splash screen is colorful and bright. On a similar note, it should load quickly— in less than 10 seconds—so young minds are not annoyed by the user experience and close your app. Similarly, don't go for a too complex home screen—design it user-friendly and basic.
On a similar note, you have to think about navigation from a child's point of view. Unlike adults, kids "touch" intensively and become puzzled about the interface. By designing a user-friendly full-screen menu you can ensure that their access to multiple sections is improved.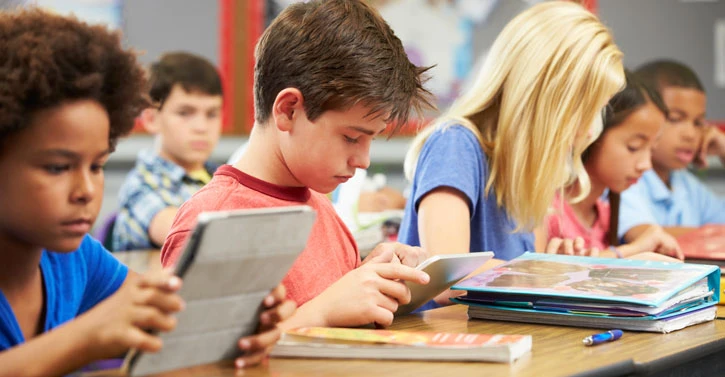 Additionally, draw bright icons and ensure that they can use noticeable and large display buttons. Use images because kids are more receptive to them in comparison to text.
Add Competitiveness
Incorporate game-related options in your app, such as point scoring, tournaments, high scores, etc. If you are designing an educational mobile app for kids who go to preschool, make sure that it seems "playful" enough; they should be motivated to engage with the app.
For older kids, you can take advantage of their competitive nature. Design a puzzle game in which there is an option to play against friends and they can score against each other. As a result, kids will be tempted to play them.
Formulate Reward Mechanism
Delve deeper into the psychology of children. A typical child generates a positive response against praise and rewards, improving their self-belief and confidence as well. Therefore, try to design a mobile app that rewards its users. Even if you use emoticons like "smileys", you can stimulate kids to play better with positive reinforcement.
Capture Attention
Often, kids have limited attention spans. Usually, they are too curious and try to find the meaning of every interesting thing that comes across; they view each thing with a fresh perspective and attempt to demystify it due to their first interaction. In order to take their attention back, you have to find a solution so they remain enthralled throughout the app.
For example, take the example of Natalie Rebot. She realized that storytelling for kids had room for engagement, based on her observation about her daughter who refused to read books. Her daughter liked to use a flashlight for reflecting shadow puppets on their room's ceiling and develop a story with it. This led to the development of Rebot and Moonlite. Moonlite processes photos and imposes them on a wall or ceiling—for the creative imagination of kids, it is akin to generating real-life stories.
Test the App
Like any other software or app, you need to ensure that your mobile app gets adequately tested. Testing mobile apps for kids is more crucial as children suffer from weaker motor issues as opposed to their adult counterparts.
For both the designers and developers, usability testing plays an important role when it is reviewed by kids because they can identify hidden bugs and implement new features. Therefore, make sure your app is used by kids themselves. While doing this, you can take feedback from your relatives or friends' children. For a wider audience, you can request a school teacher to help you in connecting with their class.
Ready to share your app idea?