"Game Changers": that's how mobile app development services have been in the past couple of years. It has been continuously included in business domain processes regardless of the business niche you present.
According to Statista, apps are to generate $581.9 Billion USD in revenue this 2020 because the mobile app technology always introduces new trends and promotes new experience to its stakeholders. Implementing the timely mobile app development can play a huge role in the success of your business, and the key detail is to incorporate the latest trends.
Latest Mobile App Development Trends You'll Find Useful
1. Beacon Technology
Mostly popular in the museum, hotel, healthcare, and retail industries, Beacon technology is the first mobile application development trend that is top of mind for these industries. This technology has small Bluetooth chips and sensors integrated into small devices with BLE or Bluetooth Low-Energy wireless technology aiding in the communication of information and accurate location detection of devices. Eventually, it can swiftly and flawlessly deliver a message in real-time to consumers.
Beacon technology continues to generate a great deal of profit, especially in retail business and is predicted to keep generating billions of US dollars in 2026.
Mainly, this technology interacts with customers of various companies using Beacon and helps enrich customer experience through the application.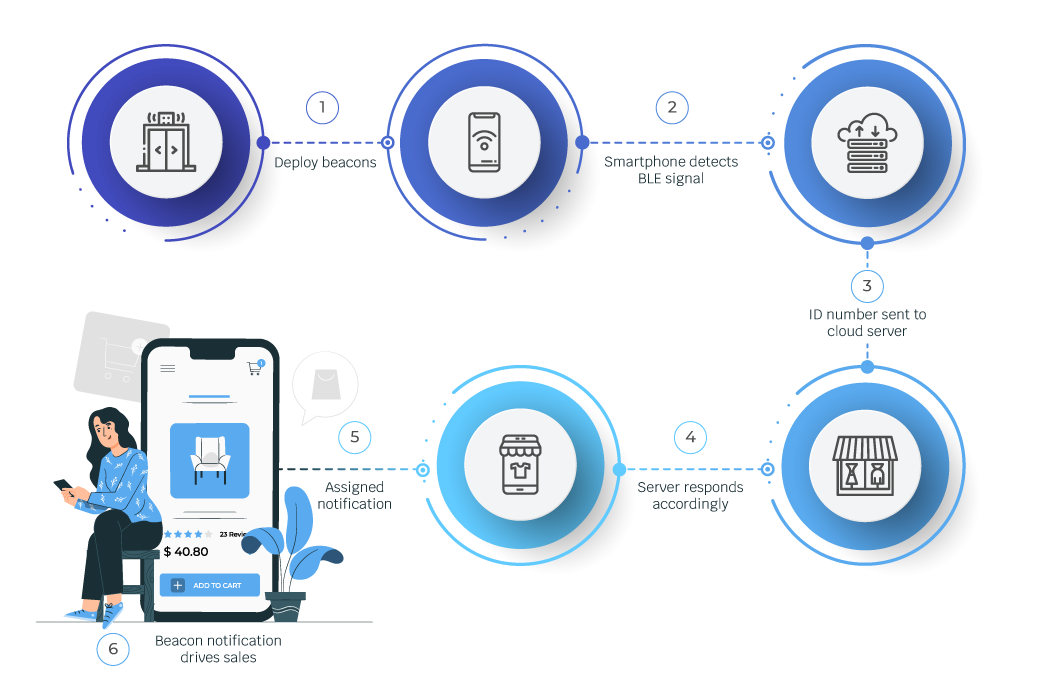 Ease of application of Beacon Technology within various industries creates the big potential in marketing landscape and can assist in reaching great heights as this technology facilitates interaction of the company and users.
Apple introducing iBeacon in 2013 has been prevalent in iOS app developments and shortly, Google introduced Eddystone 2 years after. This 2020, Beacon-based apps and locations are expected especially in healthcare, travel and tourism, physical games and activities and even mobile payments.
2. 5G Technology
The 5th Generation Wireless Technology (5G) will have a maximum speed of up to 10 Gbps or even 100Gbps, making it 10 (or even 100) times faster than the current 4G network being used. 1.4 billion devices are expected to connect in the 5G technology in the next 5 years, which means that this technology will hold a leading position in the standard data transmission worldwide.
Various business opportunities are expected to flourish especially in implementing virtual reality, augmented reality, HD resolution video streaming, 360 degrees video streaming in different industries which 5G technology will play a key role in. Not to mention that data security is also one of the major functions that are expected from 5G technology.
With its reliability and speed, app developers are able to create more avenues for different designs and features in the future providing enhanced performance to businesses in different industries.
3. Artificial Intelligence
In different industries especially in healthcare, agriculture, and banking, Artificial Intelligence will be a driving force. The improvements of its quality will create great perspective in terms of income: artificial intelligence industry's revenue is expected to reach 118.6 billion by 2025.
Learn more about:
The enhancement of already existing AI-based tools such as camera, voice translations, user predictions, and virtual assistants will come into a full circle. Aside from that, it will continue the development process of data, problem detection providing real-time solutions, which will be implemented widely in healthcare and banking industries.
Though Artificial Intelligence technology has been introduced and used for years now, such trends are expected to emerge:
AI with IoT
Smart camera with subject recognition
Voice and language translation
AI-powered face Unlock
4. Instant Apps
In 2016, Android launched instant apps making the experience easier for developers and users alike. Instant Apps are available for users without having to install the application itself on the device, which allows for running directly through the internet requiring zero load time and preventing cluttering device storage.
Instant apps may look and function as a mobile website, but the difference is that it provides more advanced UX designs for seamless usage.
Though it is only limited to the audience of Android users, it is not impossible that businesses and different industries pick up on how convenient it will be for both business and consumer sides.
5. IoT
In 2018, it was believed that 10 billion devices have been connected and used through IoT. IoT is developed and used through IoT software apps, gadgets, and sensors that allow for the usage of this technology via voice recognition and remote controls.
IoT sales share ended 2019 with 1.7 Trillion US Dollars and was believed to continually grow especially in 2020, which makes it a smart choice for developers to keep their applications IoT friendly.
With IoT, Smart Homes are the next best thing due to activating an IoT powered lock system, light system, cameras and even doorbells with a stable internet connection.
6. Augmented Reality and Virtual Reality
The technology of Augmented Reality and Virtual Reality is in fact continuously conquering different technologies connected to our daily lives. Both AR and VR are popular already in the gaming and video industry. Though industries of healthcare, tourism, education, retail, marketing, architecture, real estate pick up this trend somewhat slower, still they have realized the benefits of both AR and VR in applying to their businesses.
You may also like:
From 2.45 billion US dollars in 2016, AR is projected to reach 136.55 billion US dollars by 2025 with a growth of 56.32% from 2017 to 2025. This year and onwards, AR and VR are one of the main trends in the mobile app development industry.
7. Mobile Wallets
In 2019 alone, 2.07 billion consumers worldwide used mobile wallet to make payments and send money. Apparently, in 2020 the number of mobile wallets users is expected to increase.
Different industries are most likely to welcome options of technology for better business and user experience. From cash to plastic cards that enable payments for different goods and services, it will now expand with the improved usage of mobile wallets.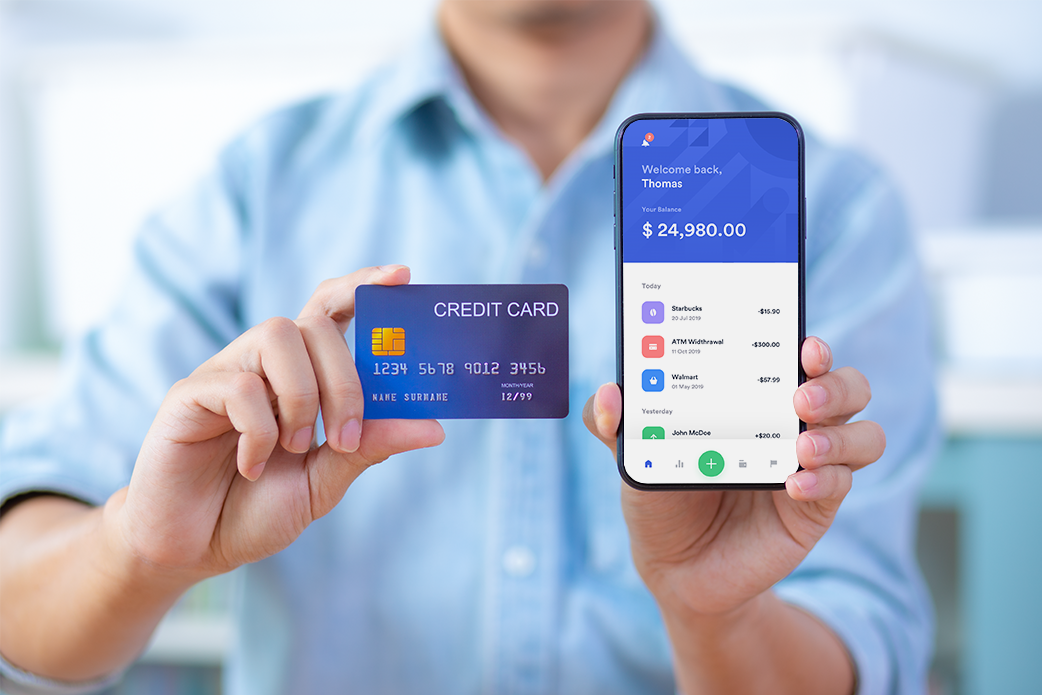 Apple Pay and Google Pay are 2of the most commonly used mobile wallets and payment gateways for different services. In 2020, lots of companies start creating applications introducing alternative payment methods with an increased level of security and accuracy.
8. Chatbots
Customer service is one of the most important things in different businesses no matter what industry it is. With chatbots, customers are able to have a fast resolution to their problems and a quick answer to their inquiries without having to call an actual customer support representative.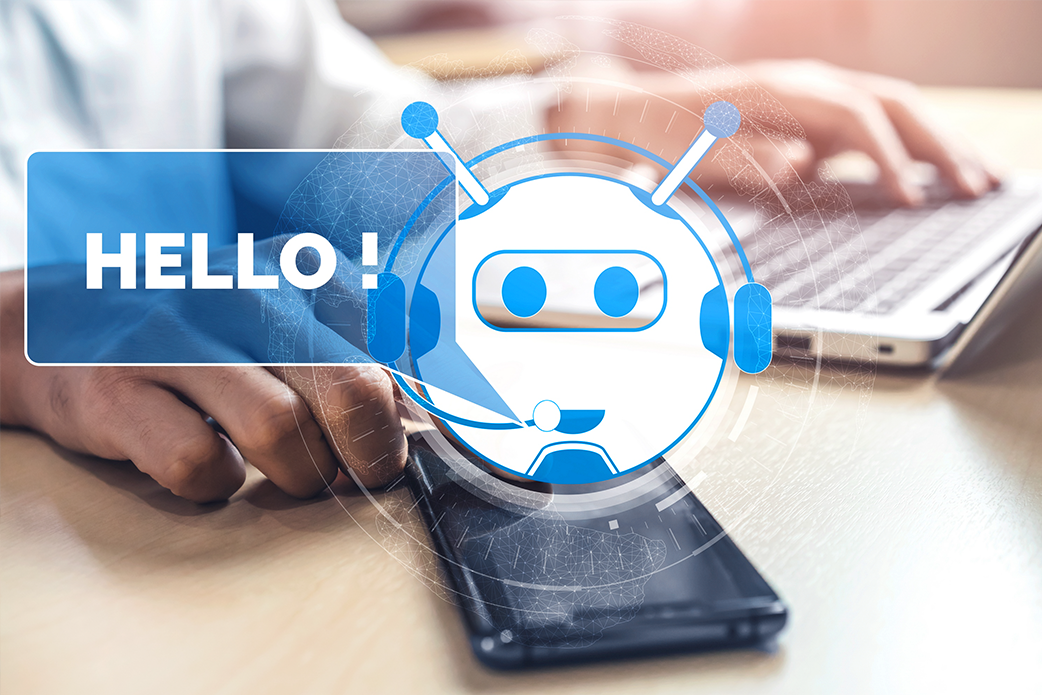 In 2017, the chatbot industry reached an estimate of 946 million US Dollars and is expected to reach at least 5.63 billion US dollars in 2023 as business owners realize the amount of help they are getting with chatbots in regard to the reduced costs on labor and support team.
The usage of chatbots in different industries such as transportation, retail, food delivery, and even online shopping is about to improve further in 2020. Aside from that, assistance from chatbots like Siri and Google Assistant will be smarter including new features to enhance users' experience.
Related:
9. Cloud-Based Mobile Apps
Integrating Cloud Technology in the development of an application makes it a smart choice in 2020. Different industries take notice of benefits of this trend for their business. Cloud technology allows for a secured storage system and access to data in a quicker way. Users opt for this technology to avoid smartphone's internal memory overload alongside with making sure that important data is still accessible.
Having cloud integration technology makes application development easier without costing too much. It also provides better customer experience to application users all over the world in different industries.
In 2020, the Cloud services market is expected to grow 17% with a total of 266.4 billion US dollars.
NEED TO CREATE A MOBILE APP? CONTACT US TO ESTIMATE YOUR IDEA
Conclusion
Given these mobile application development trends, it is highly likely that competition amongst businesses especially app developers will be more intense this 2020. It seems crucial to gain knowledge which trends work best for a particular app in a given industry or business in order for all the efforts to succeed. In a nutshell, the above-mentioned trends are expected to become mainstream.
In most cases, if you are thinking of developing an app, you will need a mobile solution that can be implemented by a reliable software development company with a strong project background and portfolio.
The experts in our company will be happy to assist in requests you may have. The same goes for the consultations on your project in regards to time of its implementation and pricing information.