Interactive Bots and Artificial Intelligence Is Beyond Fortune 500 Companies. Think you can differentiate a robot from a human? Think again!
Since 2017, interactive bots are everywhere! They interact with you on multiple platforms. For instance, they are our personal shoppers, update our bank account balance, inform us about our pizza delivery status and serve as our hotel concierge.
In other words, the integration of Artificial Intelligence in our everyday life and the trend of digital transformation are certainly on the rise! The best part is - chatbots or interactive bots haven't only captured brands' attention along with their eager customers – improvement in artificial intelligence and natural language have also established a quite fertile ground for interactive bots technology in every business sector, counting B2B.
According to the research of CITI, Facebook Messenger bots is now developing almost 70% faster than other iOS applications. Around 80% of survey respondents stated that they plan to use interactive bots by the year 2020. Back in July, the Juniper Research predicted that all the businesses who have integrated chatbots can save almost $8 billion each year by 2022 in healthcare and banking alone. In brief, the technology is no more a subject of interest only for Fortune 500 organizations. Thanks to a slew of creative and innovative bots ventures which focus and value user experience. There are many small companies powering their business by using Artificial Intelligence technology while improving their daily operations, increasing sales and connecting with clients.
If we speak of a heavy hitter like Facebook founder – Mark Zuckerberg, he has publicly touted the importance of AI interactive technology. The launch of Facebook Messenger, Google's investment in Allo, the early success of Telegram and Operator and Windows rollout of Cortana, make it clear and reasonable to believe that interactive AI integrated bots have become a lot more common.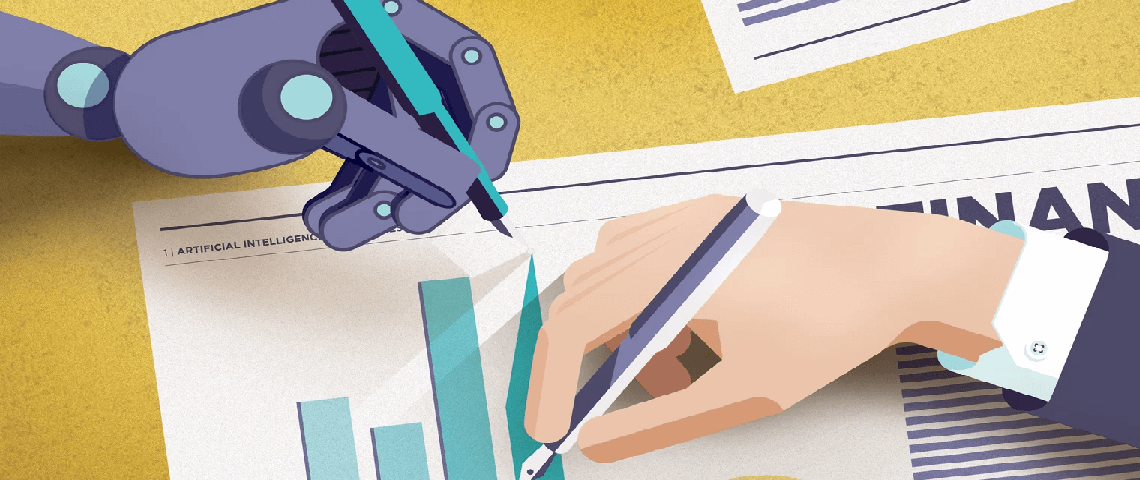 Is Virtual Experience Replacing Reality?
The best artificial intelligence interactive bots are designed to meet the demand for improved services, efficient management, and curiosity. These bots are now applicable to numerous industries and are reachable by an abundant amount of users. This opens doors to countless amounts of business opportunities.
As per the report published by Oracle "More than 800 senior sales and marketing professionals all across Europe, Africa, and the Middle East were surveyed and the results proved the strong and increasing interest by people in adopting this technology".
In fact, if we mention the results of around 80% of the surveyed brands, within the next 4 years, they all have plans to integrate interactive bots for improved customer service. On the other hand, the reaming 36% are the ones, already using the technology.
This explicitly highlights the key difference between actual implementation and inspirational technology adoption.
Interactive Bots Work across the Organization
Early interactive bots adopters used the technology as the main money-saving feature. But soon enough only the 1/3rd of the customer service interactions will be done by humans. Yet despite the early focus, capabilities of interactive bots have broadened way beyond just customer support. In fact, they have expanded all across an organization.
Even in present times, interactive bots give each employee a personal assistant to help with projects and tasks such as scheduling meetings, booking business travel, and managing and updating the to-do list. There are numerous enterprise-grade AI bots that automate various time-consuming tasks including paying vendors, ordering supplies as well as invoicing clients through a simple messaging platform, used by operators to manage such activities.
As part of the larger and better digital transformation strategy, departments also depend on bots. For instance, the HR team that is always bombarded with different employees' concern and queries are using these interactive bots to seamlessly address concerns with instant access to internal information.
That is, companies are now replacing human resources with interactive bots for their employee hotline, managing employees' sick leave requests while giving their respective manager heads up.
Interactive bots also assist internal teams and colleagues to organize and make sense of huge databases. Lloyds Bank in the UK designed a chatbot to assist staff in managing and navigating the company's entire knowledge base. This shows that interactive bots are now implemented all across the organizations. They are having a lot bigger power not just in the customer-facing side but also on the colleague-facing side.
Since we have now reviewed the current implementation of interactive bots in different renowned organizations and across various platforms, it's time to have a detailed view as to how these artificial intelligence integrated bots can improve your business' bottom line. We have already judged their performance in meeting user demands; let us have an understanding of what difference these bots can make for your business as well as for your customers.
But before we dig deeper into the benefits of integrating interactive bots, first let's have a brief introduction to bot itself, artificial intelligence and machine learning. Not to mention, these phrases are usually used interchangeably.
The Interactive Bot
The interactive bot is simply a way to communicate by using messages. It enables interactive between different entities. A few services allow for recommended answers or multiple choice shortcuts. Some incorporate payments but all in all it is similar to chat.
Artificial Intelligence
Not everyone has a clear understanding of Artificial Intelligence and its possibilities. To put in simple words, artificial intelligence is the next level tech that easily understands you and then answers in the best possible manner. If you are wondering how this understanding is actually established, it could be based on an understanding of your preferences, the subject matter you are conversing about or any other language subtlety you are using.
Machine Learning
Machine learning is called the heart of Artificial Intelligence. It allows the artificial intelligence to gather new information either from your or some other sources. It allowed AI to learn from this information and while learning it to strategically improve future interaction. For now, this is mainly focused on something known as Pattern Matching.
In other words, you allow AI to interact with people, tell it what went wrong and ask it to recognize the pattern in the mistakes made and utilize these patterns to provide better answers.
Designing a Dream System
So what is actually we are working on; is to combine these three advanced aspects of technology to design a system that would provide realistic experience to individuals. The user experience is reaching the level where it has become highly difficult to realize if you interact with humans or bots.
Arguably, the system is aimed at providing an experience that is way better than humans. A system that is more accurate and less prone to mistakes. Not to mention it does not allow emotions to get in its way. Definitely, the system can be scaled at little cost indefinitely.
OK, so now we have given you a basic understanding of these technological aspects. Let us know see how AI interactive bots can boost your business performance.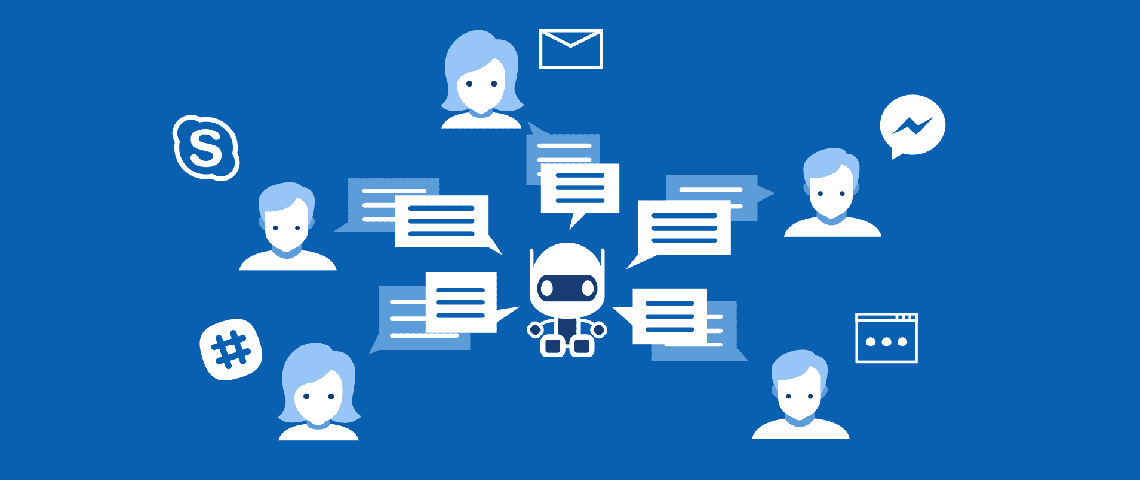 Achieve Optimum Customer Satisfaction
Interactive bots have the tendency to make the average user experience seamless, consistent and personal. How does it happen? Well, the bots use the technology that can easily accumulate personal preferences of consumers; from past customer services experiences and encounters, and apply them to present communication.
They understand human writing and speech. This creates uniformity all across the stages of the consumer-brand interaction and increases the CSAT score by almost 20 points. That is exactly why a number of businesses, regardless of which industries they belong to, incorporating interactive bots to their social media platforms as well as websites in an effort to enhance customer satisfaction.
For instance, Answer Bot developed by Zendesk is designed to assist in developing customer relationships which are more productive and personal. Answer Bot assist and answer customers visiting their website. In case, Answer bot is unable to answer the consumer request, the user is directed to one of the company's support agents.
Positive Brand Image
Interactive bots integrated with artificial intelligence are already creating mass disruption in several industries from e-commerce to banking. Customers have got the most instant and reliable information source. They can receive instant feedback and ask as many questions related to offered products and services they are confused about.
This instant, reliable interaction with the customers, establishes business integrity and present your business values in a completely new way. It is one of the hottest trends to position your business and brand name ahead of competitors who are still in the planning phase.
From a consumer point of view, it also signals to your users that your business believes in moving with the latest technological trends or at least striving to explore improved and better innovative solutions to meet consumer needs.
Reduced Operational Cost
There are many research studies, verifying the reduction of operating cost with interactive bots integration. We have many organizations that have cut down the positions in the customer service as well as sales reps positions as they have automated the system with AI bots.
This translates into savings of billions in terms of salaries each year. The Business intelligence Chatbot Explainer – 2016 – research estimate savings to a tune of more than $30 billion each year.
AI interactive bots help reduce labor cost. Having said this, we don't mean that interactive bots are taking over all the business sectors, eliminating the need for human resource or replacing entire customer support with interactive bots anytime soon. All we can conclude is that if a business invests in a valuable bots system, it can easily benefit by reducing the labor cost. As we know that the preference for customer service reps doesn't stem from the need to have human interaction but still-primitive service that interactive bots can provide better.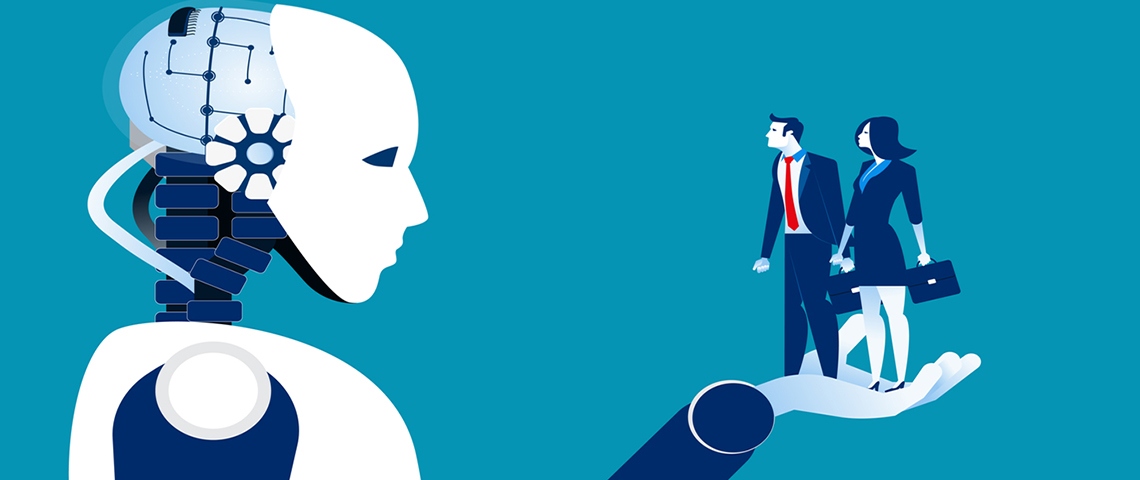 Interactive Bots and the Future
There is still a lot to more to consider when it comes down to implement interactive bots as your business tool. If we consider interactive bots in terms of cost and quality, leaders need to understand customer and business needs before ignoring the bots technology completely.
Consumers are now familiar with technology and prefer it over other platforms of interaction. It is going to be a must-have technology for business now and if they really aim at competing within the industry. AI integrated bots technology is now a business solution that many decision-makers are looking forward to.
They are valuable and are likely to peak in their sophistication. There are plenty of exciting advancements in the development of Artificial Intelligence. We know that the field of artificial intelligence is equally exciting and bewildering. However, the biggest distinction between humans and interactive bots, at this point in time, is what we call lack of empathy understanding. Interactive bots are still struggling to be as adaptive and understanding as a human in understanding and responding to conversational undertones.
Indeed, we can already see a great implementation of technology all over the world. The technological advancement in this area is limitless. With the constant progress in this field, soon machine will not only comprehend what you are talking but also why you are saying it, how you are saying it and what underlying feeling you have as you say it.
The Final Words
In a modern world where consumers want their demands met instantly, AI interactive bots are a great handy tool to provide customer support on essential issues in a rapid and interactive manner. Businesses tend to benefit from interactive bots in a manner that increases customer satisfaction and productivity while cutting down cost with the right implementation.
There is practically limitless potential for what today's businesses can do using artificial intelligence. So don't miss out on implementing and using this latest technology to better assist, engage, or cross-sell to the customers
An improved bots technology makes recognizing the distinction between a bot (computer) and a human nearly, if not completely, impossible to tell apart. Will bots ever replace traditional human interactions? Maybe yes but might not completely. After all, businesses always have to keep a "fall back" plan, defaults to human interaction.
Read Also:
Artificial Intelligence in Healthcare