CodeIT is a mid-size software development company we even have been used to call ourselves a "family company". Each member of our team may apply to one of C-level managers anytime with a working or a personal issue.
Our CEO and co-founder (Alexey K.) is always very easy to reach for our clients. They may discuss any aspect regarding their software development projects or any other point.
Media community also likes to get in touch with him and often does not hesitate to take interviews, Alexey usually doesn't mind. He is open to sharing his experienced professional view on an IT or any other subject!
This time, Ukraine Digital News along with AVentures were investigating IT-industry representatives in Ukraine and developing a report – a large brochure called "IT UKRAINE: IT SERVICES AND R&D IN EUROPE'S RISING TECH NATION". CodeIT was glad both to be in a list of Ukrainian IT companies and to give an interview for the project.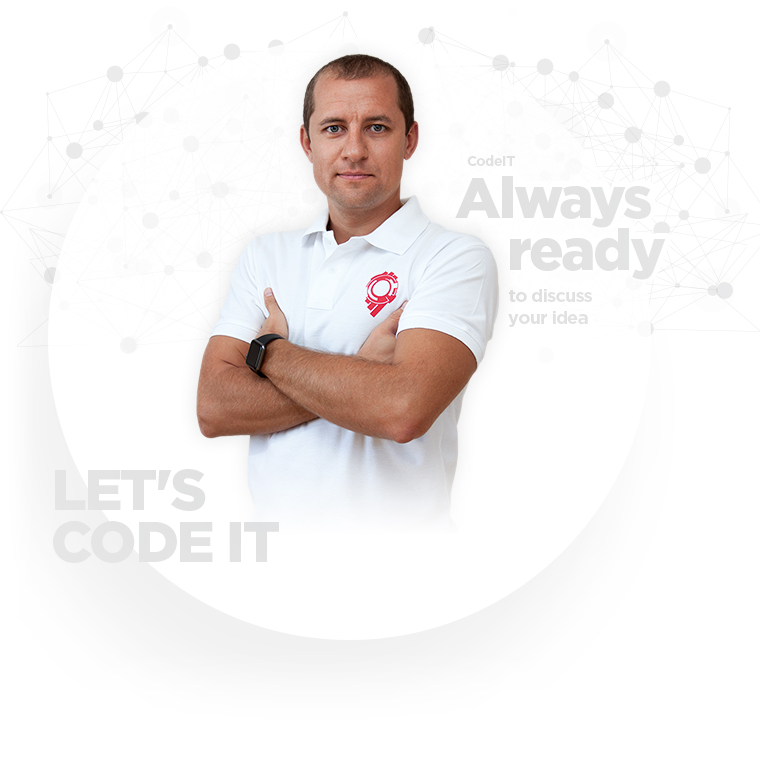 "Our generation is literally obsessed with technical novelties and soaks up information like a sponge…" The interview was dedicated to modern tendencies in IT outsourcing industry, benefits of Ukrainian vendors and complex solutions CodeIT company offer for clients. You may read a full version of the interview in the brochure here.
CodeIT is always ready to provide an IT consulting services and discuss options for cooperation with anyone who shares our passion and dedication to technologies and innovations.
Have a question – do not hesitate to contact us!