It is a common observation that people have some great ideas but they still cannot execute them! The fact gives rise to the question: what actually limits the execution and make them miss the opportunity?
Well, it's because they don't have the right team to execute it. An idea is nothing if you don't have the right skill set and a proper strategy to implement it. The same goes if you are a hiring manager and looking for a dedicated development team for a lucrative new project. This puts you in a challenging position as your development team has to be efficient and productive right out of the gate.
In other words, teamwork is the fundamental factor that makes your dream work! The same happens when you want to develop an app or software but you don't have any dedicated development team to set it to work.
So how can we build a totally dedicated team of developers? What makes a team dedicated enough to make your idea come to life, just like you first imagined.
We will answer both of these questions in this post. As you read on, you will know the best traits that you must look out for while picking a team of developers.
No doubt, picking a 'right' team can be distressing. As soon as you start searching, you get bombarded with countless and all sorts of quotations. Each one of them claims to be the best and if you don't really know what attributes craft a dedicated development team, you might end up facing unnecessary challenges throughout the development process.
Why do You Need to Have a Dedicated Team
But before we discuss the building blocks of a dedicated development team or aspects you need to search before hiring a team, the question is: why do you need to have a dedicated team.
Well, this is highly important for many reasons. The foremost reason is that the success or failure of your idea totally depends upon it. It is the people who will construct your idea. They are the ones who will turn your idea into reality so they have to possess some basic traits.
Similarly, whatever product you wish to design by hiring a development team, your product or service will have to compete in today's aggressive business industry. This means that you need a development team that is not only dedicated but also believes in the product. They must possess the skill set that will set your idea apart from your competitors.
It is compulsory so that you can rely on your development team to make the best decisions. As every development team makes some decisions based on their profound understanding of business goals and needs, developed over time by working together.
Most importantly, it is only your development team that can make or break your idea in the long run. Remember development is the ongoing process and you cannot achieve it unless you work with a fully dedicated team.
So let's have a look at the factors you must look out for picking a dedicated development team.
Factors to Consider in Picking the Best Development Team
Remember, there is a reason why organizations follow strict screening process before picking a final team of development, regardless of the industry or the product.
Your choice is in direct proportion to your business growth. There will be several ready solutions at your disposal but they usually offer limited potential and complete a job up to a certain extent only.
So if you aim to be on top, your best bet is to look for the following attributes, making up a great development team.
Self-Motivated
Hiring a development team that shares similar principles, ideologies, and qualities with you is an ideal situation. However, it is not easy to find such a development team instantly. In fact, it is quite difficult to find a team that not only understands but also owns your idea before start working for it.
It doesn't mean that you should hire the team that doesn't fit your project requirements both in terms of experience and skill set. Indeed, you need to pick individuals who are self-motivated and willing to put in all of their understanding and energy into the project.
Working with these professionals helps in bypassing micromanagement. It helps in saving time as your team is efficient enough to make independent technical decisions in an organized manner. In brief, by picking a self-motivated development team you can be certain of fruitful and positive progress.
Effective Communication and Team Spirit
Regardless of the nature of your business project, effective communication is inevitable. Effective communication is highly important in today's agile world of development. This is because development is the methodology that demands a very high level of collaboration as well as strong interactive skills.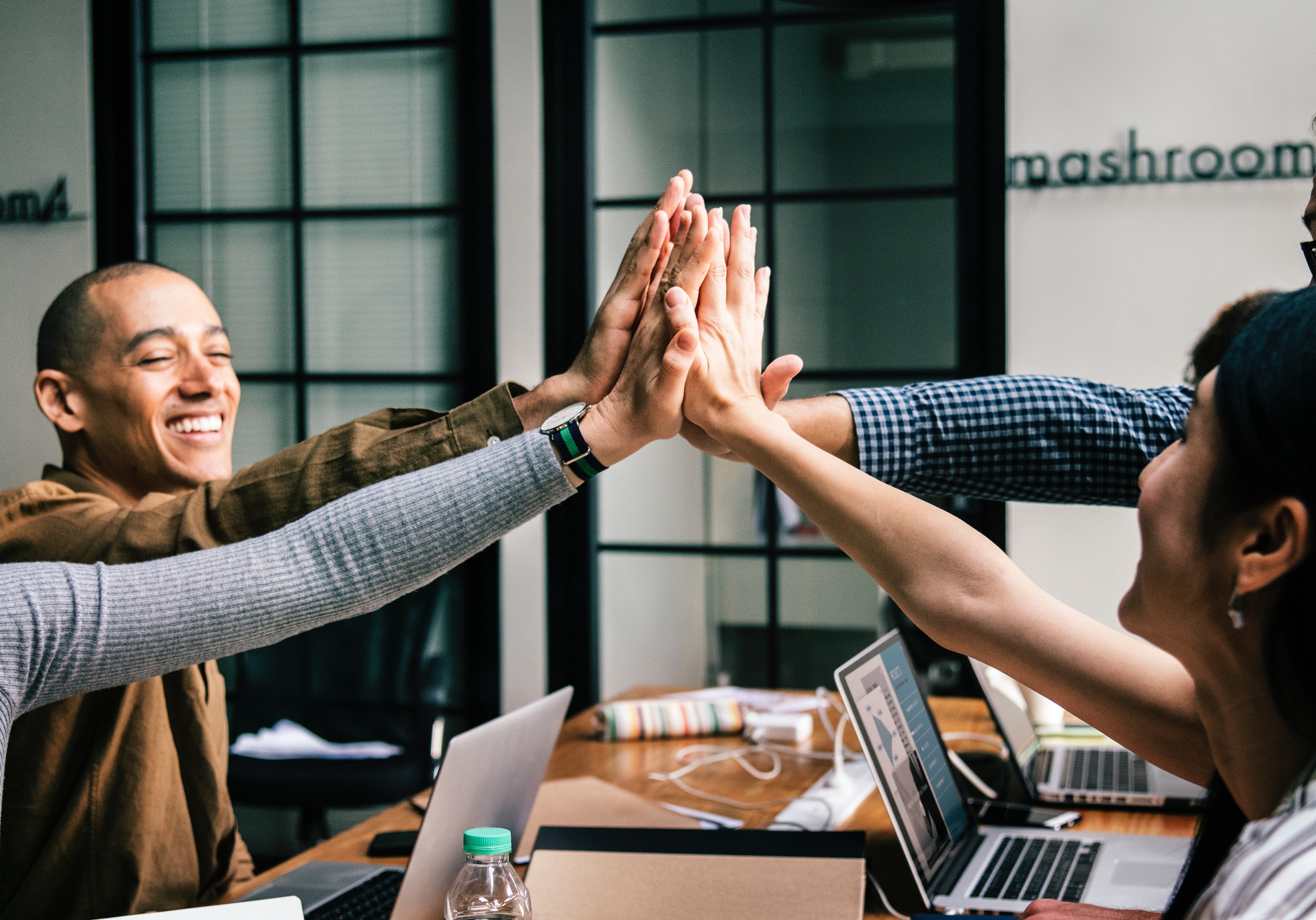 This is another characteristic of a dedicated team of developers in addition to team spirit. When you hire a development team with high team spirit, it helps to work as one. On the other hand, effective communication plays an important role in building team spirit. To establish good communication with your development team you can use particular project management tools.
However, the frequency of communication will depend on the particular project. A development team that establishes good communication with the business throughout the development phase, helps in making the right decisions. So, hire a high-spirited team with effective communication skills and make use of their Know-How while taking benefit of their consultation.
Well Rounded Skills and Experience
No matter how good a development team appears, if it does not possess the right skillset and experience to perform the job, it might not work out for a development project particularly. Having the right and well-rounded skill set is highly crucial for success.
A skilled and experienced development team is the one that possesses all the major and necessary skills to develop and present a business solution. If you are looking for a particular solution, your chosen team must also have the capacity to produce the relevant solution, your business is looking for.
No doubt, skill, and experience is the first thing we must look for in a team. Every team, regardless of which industry it belongs to, must possess the right skill set to efficiently carry out the project or assigned task.
But how would you know if they have the required skills and experience?
Well, this can be done by effectively communicating with them. This will help you to identify their working dynamics. The only way you can ensure the quality and consistency of your development project is when you are sure about your development team, following best practices and standards with regards to development processes such as continuous integration tools, test-driven development, or regular sprint as well as code reviews.
Cost Effectiveness
Every development project needs full dedication on each step of the development phase. This means that you must do your damnedest to easily make it work. But all of this is only possible if you have picked a dedicated as well as a cost-effective team.
The cost-effectiveness is a major factor to consider. In fact, you might have observed that it is one of the biggest reasons why project managers let go of the best development teams and settle with teams having a moderate skill set. As much as it is important to make a choice within your budget limits, the same consideration should also be given when it comes to hiring the best for a price.
In fact, hiring a good development team is a long-term investment in your business. When you are working with a dedicated and efficient development team and you successfully complete your project, it increases your business productivity and brings in more revenue.
In short, investing in a good development team eventually pays off, one way or the other.
Sharing Same Vision
Nothing could be better than working with a dedicated team that even shares the same vision.
In fact, sharing the same vision is the fundamental trait of a self-motivated and dedicated development team.
But you must also consider the fact that if your team does not feel as though, they are also part of your project team, they might not remain dedicated for long. So, as much it is important to hire a dedicated team, it is also important to make them part of your team. To make sure your team remains loyal and dedicated to your project and vision, you need to give them a sense of unity. Again, this can be done by ensuring strong and effective communication.
Once you understand the importance of these basics, you can find the right talent for your job easily. Also, pairing a development team that shares the same vision with other teams is easier as all of them start off with a level playing field.
Strong Work Ethics with Sense of Responsibility
If you are looking for a dedicated development team then you must go with the one that believes in strong work ethics. A development team that can persist through the rough patches while being a focus to get the job done is the team you need to work with.
When you hire a team that follows through strong work ethics and moves forward with a sense of responsibility, it helps in successful completion of the task. Each team member demonstrates strong work ethics to make sure projects are finished well and in a timely manner. This type of development team comprised of individuals with a strong sense of responsibility.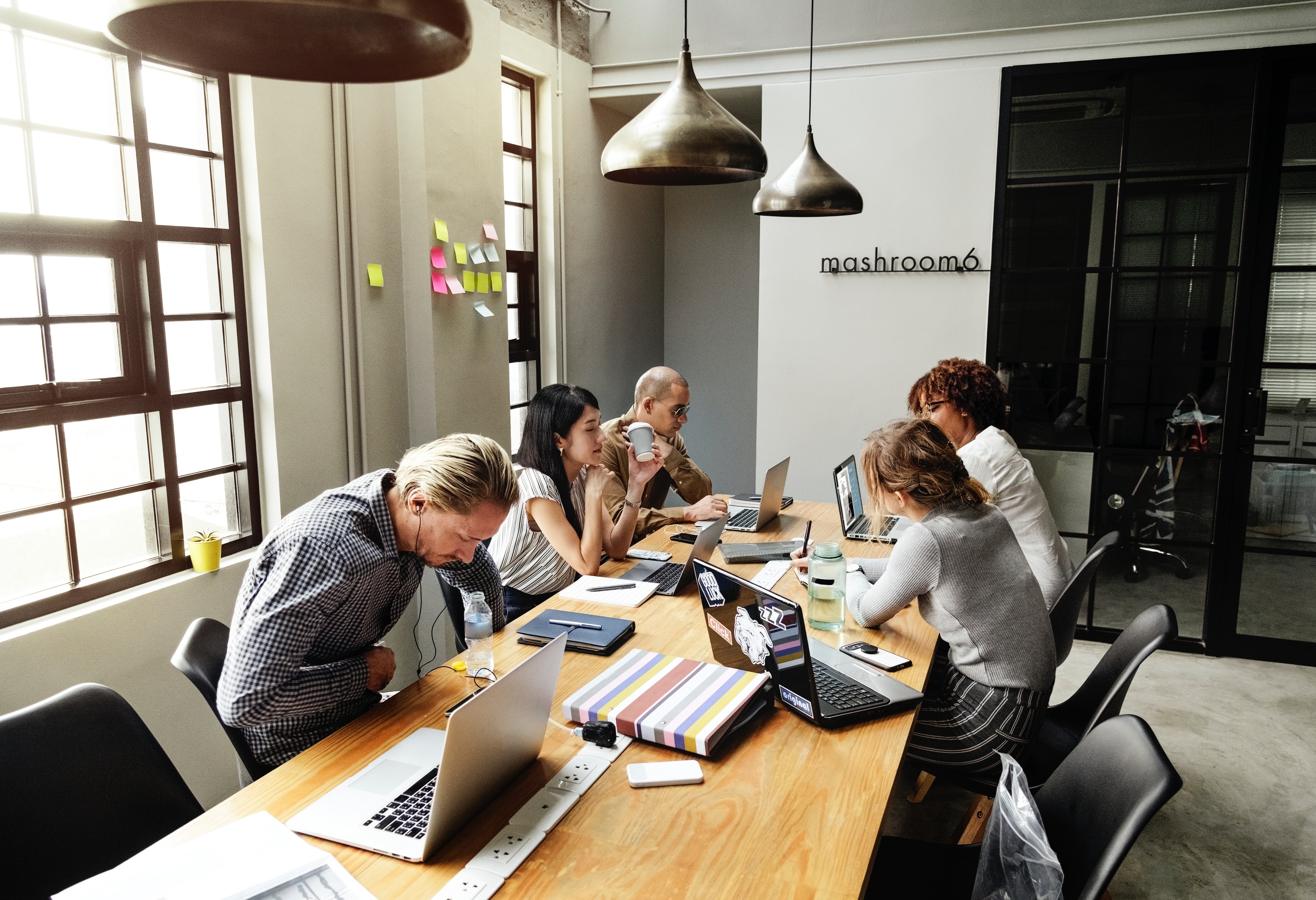 And when your development team lives up to the assigned responsibilities, it becomes a win-win situation both for the team as well as for your business. Remember, not every dedicated team will be perfect for your project right from the scratch. The only way you can keep them aligned with priorities and objectives is to keep strong communication and share your vision with them.
Action Oriented
One of the most distinctive mindset that separates a development team from a dedicated team is their collaborative attitude. It is important that the roles of each team member must be clearly defined within the development team and each one of them must fulfill it diligently, but an effective and action-oriented team is the one that works collaboratively.
As much as it is important for team members to contribute equally, it is also important to take up different roles to achieve the objectives. In other words, a dedicated team is action-oriented and understands the time constraint in a development project.
It is true that certain tasks best meet some of the talents and abilities of a particular person but a dedicated and effective team is the one that knows how to work around the missing resources by working together and with a collaborative attitude.
Right leadership and Organizational structure
Last but not the least, even if the chosen team comprise of highly qualified developers if it is not supervised or managed by a technical team lead or an experienced project manager, the project is likely to be a complete failure. The job of a project manager is to leverage the strong organizational, technical and leadership skills and must guide and assist the development team throughout the development project.
Regardless of how effective your development team is, if it doesn't follow the organizational structure or leadership, it cannot work collaboratively or strategically. A project manager is also the main point of contact for the development team, thus, to make the most of your team, you must introduce them with the right leadership as well as overall organizational structure.
The Final Words
An effective development team adds value to your business. When you work with a professional and experienced team, it helps you build a strong and reliable solution to outshine your competitors and to accommodate your business growth.
The right development team saves you time and money. It saves your development cost, maximizes profit and keeps your business ahead of the competitors.
So hire only the best and highly qualified developers so that you can achieve a high level of flexibility, transparency, and scalability for your development project.